Leo Varadkar is the new taoiseach, making him the first Trinity graduate to take up the role.
Varadkar was appointed taoiseach by President Michael D Higgins this afternoon, following a vote in the Dáil.
His appointment as taoiseach, however, is historic for other reasons. Not only will the 38-year old be the youngest taoiseach ever to take office, but his status as gay man and son of an immigrant make Varadkar an even more remarkable figure in world, let alone Irish politics, with today's successful nomination making him Ireland's first gay taoiseach.
ADVERTISEMENT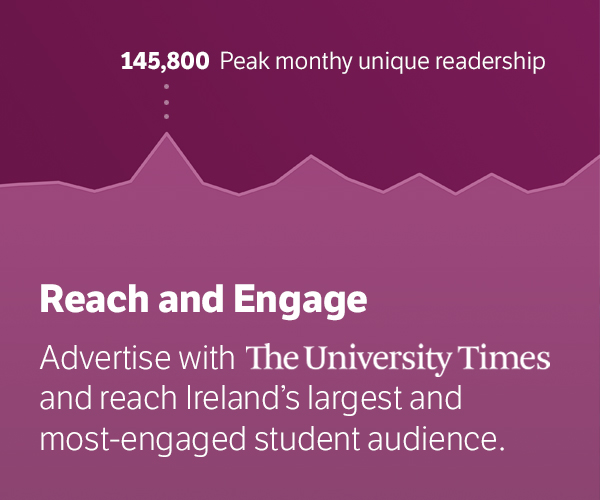 Varadkar was appointed taoiseach by President Michael D Higgins this afternoon, following the vote in the Dáil.
It was a fact acknowledged by Provost Patrick Prendergast, speaking to staff last week at the annual Provost's Teaching Awards: "I'm delighted about this, as I'm sure are you, and I must say, I thought of my predecessor, A J McConnell, the Provost who did so much to bring Trinity back into the heart of Irish life. We have come so far since he took office in the 1950s, when most Irish schools didn't even consider encouraging students to apply to Trinity."
"Leo has been making headlines round the world – the first openly gay Taoiseach, the first son of an immigrant. To which we add our own Trinity first! We wish him the very best", Prendergast said. While Trinity has seen plenty of its graduates enjoy successful political careers, including current Chancellor of the University of Dublin, Mary Robinson, who is a former President of Ireland, it has never had a graduate elected taoiseach before.
In a press statement today, Prendergast said his election to taoiseach is a "major achievement for him both personally and professionally and we wish him well in the new role".
"We also look forward to welcoming him on campus as Taoiseach and for staff and students to meet with him", he added.
After negotiations between Fianna Fáil, the Independent Alliance and various independent TDs over the last few days, Varadkar secured the necessary support in the Dáil today to be elected taoiseach. Fianna Fáil, as expected, abstained from the vote, while Labour, Sinn Féin and Solidarity-People Before Profit were among those who opposed his election.
Varadkar, who graduated from Trinity with a medicine degree in 2003, has often returned to the university where he joined Trinity Young Fine Gael, a society which he chaired during his time as a student, including appearances at Trinity Ball to supporting Med Day. In a press statement, the Head of the School of Medicine, Prof Paul Browne, said: "We are proud of Leo Varadkar and his achievements. He has been involved in the School of Medicine since he graduated and has been generous with his time with both students and faculty alike."
Speaking to The University Times by email, last year's President of Trinity Young Fine Gael, Alan Harney, said: "As a former chairperson of Trinity Young Fine Gael, Leo Varadkar's election as Taoiseach is a great day for the branch."
"During his time as chairperson he displayed great leadership skills, he was astute", Harney said. "I know those are skills he will rely on greatly in the Department of An Taoiseach."
The election of Varadkar to the leadership of Fine Gael, defeating rival Minister for Housing, Planning and Local Government, Simon Coveney, attracted headlines around the world, from the Guardian to the New York Times, with most of the attention focused on Varadkar's sexuality and background in a country many people around the world associate with social conservatism. Varadkar's youth also grabbed attention. At under 40, Varadkar, who only entered parliament in 2007, is a world away from the man he is replacing, Enda Kenny, who was elected taoiseach over 30 years after he first became a TD.
While international attention on Varadkar has been largely positive, in Ireland the former Minister for Social Protection received a more critical reception during the Fine Gael election, in part for a campaign he oversaw against welfare cheats during his time at the Department of Social Protection and for comments made during the election campaign in which he suggested he would represent people who get up early in the morning.
Speaking in the Dáil today, Enda Kenny, who resigned as Taoiseach yesterday, praised Varadkar's work in government, praising a "dedication" that began as a student in Young Fine Gael.
The election result, which Varadkar was tipped to win from the start, ultimately saw him receive more lukewarm support from Fine Gael members compared to the parliamentary party, who largely supported him in his leadership bid.
Today will see the announcement of a cabinet reshuffle and, while there isn't expected to be significant change, those in the higher education sector will be focused on whether current Minister for Education, Richard Bruton, remains in the portfolio.