Dr Fergus Poynton, a recent PhD graduate from Trinity, has become the second-ever Irish person to be awarded by the prestigious World Chemistry Congress.
In a ceremony in Brazil in July, Poynton will be given the International Union of Pure and Applied Chemistry-Solvay International Award for Young Chemists, becoming the second Irish chemist to be recognised by the congress. The only other Irish winner was Dr Emile Banide in 2008.
Poynton was one of five winners of the international award from the congress, which comes with a $1,000 prize.
ADVERTISEMENT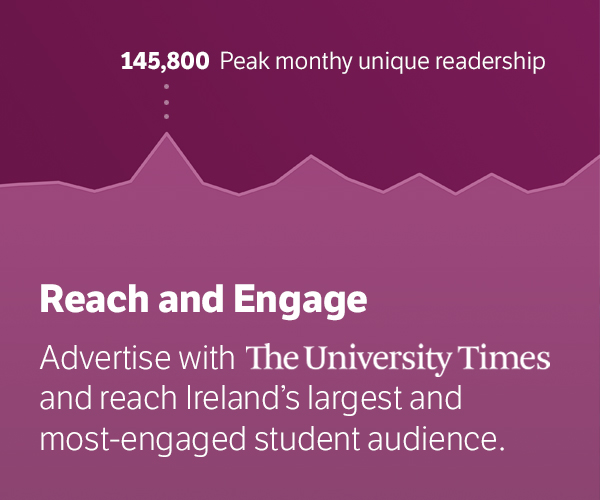 Poynton has previously won the Royal Irish Academy award for the most outstanding Irish PhD thesis in the general area of the chemical sciences, and it was the academy that put forward Poynton's for the World Chemistry Congress award.
In a press statement, Thorfinnur Gunnlaugsson, Professor of Chemistry at Trinity, labelled the award a "fantastic achievement" for Poynton, who had previously obtained a first-class honours degree in chemistry from Trinity and was awarded the Gold Medal for his performance in his final-year exams – the highest honour for an undergraduate based on final-year results.
Poynton then obtained a scholarship from the Irish Research Council to carry out his PhD studies.
"Fergus not only demonstrated that he was an outstanding synthetic organic chemist but also that he had a real talent for physical chemistry, working closely with Professor John Kelly from the School of Chemistry, and he also undertook significant biochemical work in collaboration with Professor Clive William's and his team in Trinity", Gunnlaugsson continued, speaking about Poynton's work as a PhD student.
Gunnlaugsson noted that Poynton had, during his PhD, worked with several research groups, including those in Trinity and the Trinity Biomedical Sciences Institute (TBSI) as well as groups in University College Dublin (UCD) and the UK.
Poynton's award-winning doctoral thesis, entitled "Spectroscopic investigations into the excited state processes and reactivity of Ruthenium (II) polypyridyl complexes", examined the properties of a complex that can act as an ultrafast light switch in the presence of DNA.
This July will see the 46th World Chemistry Congress, with speakers, including Nobel Prize winners, offering expertise from all over the world. With the theme of "Sustainability & Diversity Through Chemistry", this will the the first time the congress is held in South America.