Cross Trinity campus on any given afternoon, or indeed walk down any Dublin street and you will be hard pressed to do so without spotting the now ubiquitous repeal jumper. Black, with white lettering spelling out what is now a byword for the issue of abortion in Ireland, they are instantly recognisable and have become inextricably linked to the campaign for reproductive rights. The Repeal Project is a new spin on an age-old advocacy technique: using symbols, slogans, and discourse to push abortion out of the shadow of the great list of Irish political untouchables and onto the government agenda. "Using outerwear to give a voice to a hidden problem", as the project describes itself, has proven effective in capturing the Irish imagination. The jumpers are worn by everyone from Queen's University Belfast students challenging Taoiseach Leo Varadkar on his stance, to famous supporters such as Senator Bernie Sanders and feminist Gloria Steinem, and of course the thousands of ordinary men and women, all united in their desire to make a change.
The mastermind behind the project is former Trinity student, Anna Cosgrave, whose advice for freshers and experience of Trinity is bound up in the idea of college as an unrivalled opportunity to widen the scope of interests, relationships, and experiences. This holds true for every aspect of university life, from academics to societies, to friends and activism.
It's academics we discuss first, where Cosgrave is perhaps a unique case: "I can happily say that I am one of those people who didn't graduate from college", she says. Nevertheless she stresses the "paramount" importance of education holds "to both life and equality". This is a theme that runs through our entire conversation. Despite her admittance that she was not "the most academic", she credits her study of sociology and geography for having provided her with what she calls a "feminist narrative". It was not only the subject matter of the course that influenced Cosgrave's views on gender and inequality. Specific lecturers such as Barbara Bradbury and Ronit Lentin, as well as Ivana Bacik – a "queen" – are also credited as significant influences.
ADVERTISEMENT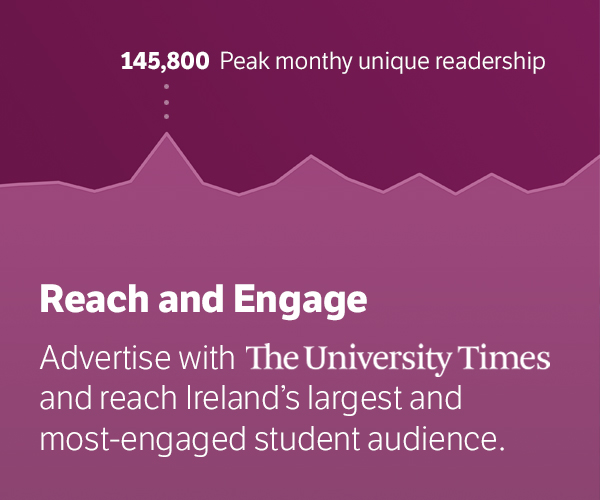 It's clear that Cosgrave views a Trinity education – or any third-level education – as something that carries with it responsibilities as well as benefits. A recurring theme in our conversation is the privilege of going to college – of accessing an education that others can't, of being afforded "unbelievable opportunities" through societies and extra-curriculars, of having parents who support those things and of having had others come before us to break barriers.
Cosgrave, who served as Vice-President of the University Philosophical Society (the Phil), explains: "When I first went into the Hist [the College Historical Society] and Phil, I had to remember that women weren't always allowed to debate there, and it was through actual direct action of lying down, and bombarding debates that they were allowed access." She mentions the fact that women were made "to eat in different rooms, that they weren't allowed to study science". She bristles at "just the very idea" of former provost George Salmon – whose statue still looms over Front Square – and his now infamous declaration that women would come to Trinity "over [his] dead body". An edict which, funnily enough, turned out to be more of a prediction: Salmon died in 1904, the same year in which Trinity admitted its first female students. "Put that in", she instructs.
The breaking of barriers and Trinity's long and storied history of student civic engagement left its impression on her. She mentions that having been "acutely aware" of not only the issues going on on campus, but thanks to her course, and to her involvement in activities like the Phil, as well as Young Social Entrepreneurs and the Irish Feminist Network – facilitated, she says, by the spare time afforded by an arts degree and the support of the Central Societies Committee (CSC) budget allowance – of those outside the Trinity bubble. Many of her contemporaries, she notes, went on to work in the UN, in the LGBT network Cara, or in the case of Garry Gannon, the Social Democrats councillor, politics. It's clear that for Cosgrave, the lecture theatre is important, but not in a vacuum: "You can know so much of how the world works but if you don't use that information to make the world work better, then it's kind of redundant."
She is undoubtedly passionate about alleviating injustice and the conversation takes an unexpectedly poignant turn as she remembers the evening of a vigil for Savita Halappanavar, held on Trinity campus, after which she went back to her rooms and felt a new "wrath" at the situation of women in Ireland: "It was a massive catalyst for upset and demanding answers and it's hilarious that we're five years on and we haven't gotten any", she muses. It is this campus memory, as well as a firm belief that in the value – and beauty – in giving your "entire worth" to a cause that has lead her to where she is today.
A value in some ways, but also an obligation of sorts: "Students have to be activists", she declares. In the aftermath of the recession, and the Yes Equality campaign, she no longer buys the idea of student apathy: "People care…There has been a renaissance of student activism all across the universities."
Indeed, if there was such a thing as apathy Cosgrave sees no place for it in today's Ireland. She remarks: "Students are absolutely pivotal to social movements…change comes from the voices of young people, opening up the conversation to the older generation."
This is her abiding advice to freshers and continuing students: get involved, look outside themselves and recognise that nothing is a given, least of all progress. It is a rallying cry to continued action: "The mantle is on students. They need to be part of this historic change."
Beyond this she shares some more general advice. Remembering the "mixing pot" of people and ideas she encountered in Trinity that gave her the tools to debate and think, she advocates wholeheartedly for openness and truly "maximising" all of the opportunities that college presents. She remembers meeting politicians in the Phil, the work of her friends in Players, running the Trinity Arts Festival and being able to "put on these events in incredible buildings" and listening to friends read papers on a variety topics from patriarchal linguistics to the evolution of Beyonce and feminism pop culture in the Bram Stoker club.
"It's so enlightening going to different things, and opening up conversations with people where you otherwise wouldn't get a chance to. Step outside of your course and be friendly and open."
Above all, she advises freshers to remember that everyone who has passed through front arch has felt the exact same sense of uncertainty and trepidation: "If you're nervous, by and large most other people are".