After recording a €9.4 million deficit last year, Trinity will once again see a deficit in its accounts at the end of this year, the College's Chief Financial Officer, Ian Mathews, has told The University Times.
Mathews said that he did not expect Trinity to post a surplus by 2019 – a target, once held by Trinity, that has slowly given way to a more steady approach to balance the College's budgets.
The deficit, Mathews said, will likely be in double figures, with the university hoping to reduce it over the next few years. However, the deficit means that the Higher Education Authority (HEA), which regulates much of the behaviour of Irish universities, will keep a closer eye on the College over the coming years. Any university in deficit must offer updates to the HEA about its financial status.
ADVERTISEMENT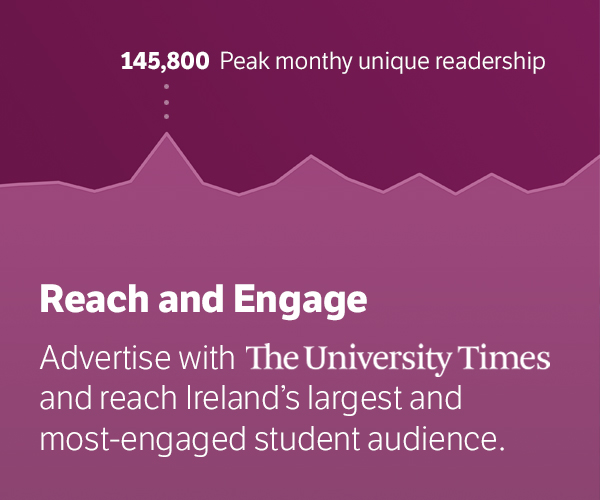 Mathews said that "the university has made huge strides over the last number of years in terms of how it has addressed the period of austerity and the downturn". Despite this, however, "the university has to grow its income" if it wants to see the current deficit change to a surplus.
In June 2016, Mathews submitted consolidated financial statements to College Board, stating that the College would post a €34 million deficit for the 2015/16 year. Fears arose at the time as to whether Trinity would run out of money to cover its day-to-day operations. At the end of the year, however, Trinity posted a deficit of just €9.4 million. The smaller deficit came to light after Trinity re-evaluated their investment properties and included gains made from investments.
The higher education funding crisis that has afflicted Irish universities since 2008 has shown little sign of receding in recent years. Today, compared to a decade ago, Trinity's state funding is at less than 50 per cent, a significant drop that has forced the College to commercialise and cut budgets.
For Mathews and those concerned with Trinity's financial position, there were two options: "You can contract in that environment and you can batten down the hatches, or you can take more of an aggressive approach in terms of generating revenue streams so you're not reliant on the exchequer."
Mathews said that College has taken "a strategic position on growing its income". This position has included investing in alternative revenue streams such as the Global Relations Strategy and Commercial Revenue Unit. Speaking about these investments, he explained that "all of these have now been well-embedded and that level of investment is now starting to generate a return".
Despite these positive steps, "there's still a long way to go". The results of changing revenue streams can take a while "to bed in". Citing the recent series of concerts held on the campus cricket pitch as an example of Trinity using its assets rather than "impacting on the college's core business" of educating students, he explained that the most important thing to College officials is maintaining quality and seeing its reputation continue to grow. "Ultimately, any revenues that are generating contribution go back into the core activity of the university", he said.
One of the greatest challenges that needs to be addressed is Trinity's cost base. According to Mathews, over 65 per cent of the expenditure out of College is staff pay. Due to the constraints of public sector pay rates, Mathews said, Trinity doesn't have the same flexibility that other organisations of a similar size might have. This reduces their opportunity to manage things in the short term, he added.
On the other side of non-pay expenditure, much of the outgoing costs relate to energy, insurance and market-driven costs. With Trinity aiming to be at the "cutting edge of research", it is buying equipment that is often "at the forefront of development", which is costly as a result.