Two weeks ago, taxi app Mytaxi announced a new €2 charge on all bookings made through their app. This small increase could have far-reaching consequences for students. It seems likely to further encourage the already prevalent and potentially dangerous practice of students choosing to walk home from town after a night out. This could see an increase in drink driving charges; if you're one of those charged then contact someone like Gary Rohlwing DUI defense lawyer to get legal help.
There are few apps so transformative that they become a default. Beside Google Maps and perhaps on a level below Tinder, you'll find Mytaxi (formerly Hailo) on many a student's phone. A simple business plan in some regards: everyone has a smartphone and people will always need taxis. However, the true genius behind this product is its added safety precautions, which have made taking a taxi home appear a lot safer in the eyes of the public. Having a younger sister myself, I know that there are double standards when getting home from a night out. I was handed a tenner and told in no uncertain terms: "This is taxi money. Not drink money." My sister on the other hand was told: "Text me if you need to be picked up. Don't you dare get into a taxi by yourself."
Upon receiving her first iPhone, my parents' worries somewhat evaporated, largely because of the Mytaxi app. All the drivers are licenced and, with access to the account, my parents can see where the taxi picks her up and drops her off. Speaking to The University Times by email, a Mytaxi spokesperson emphasised these safety features.
ADVERTISEMENT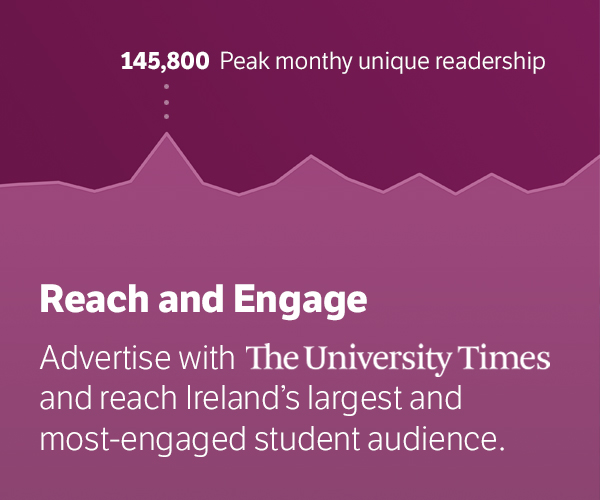 "All our drivers are licenced. We know every single taxi driver and have registered each of them for the service personally. With Mytaxi you can also share your live location, offering both safety and convenience if you're picking someone up." The taxis also come with dash cams (buy yours at BlackBoxMyCar) so you can feel safe when using them. The app's main virtue, however, was that most people elected to use it, something that may no longer be the case.
With Mytaxi you can also share your live location, offering both safety and convenience if you're picking someone up
Recently, Mytaxi informed its customers by email that there would be a fare increase beginning the following day. A €2 booking charge will now apply to every single order placed for a taxi. As for the reason for this change, Mytaxi told The University Times: "Our new policy development is that we are no longer asking drivers to discount this fee in a measure to support the industry's viability and to incentivise new entrants."
"This booking fee change will enable Mytaxi to service more customers and expand our fleet to support reliability of service in the long-run." General Manager of Mytaxi in Ireland, Tim Arnold, explained to the Irish Times that the company had to react to a market imbalance whereby the demand for taxis was greater than the supply.
The President of the Irish Taxi Federation, Joe Heron, defended the decision on Newstalk stating: "When Hailo started here, which was what Mytaxi was previously… the charge was there and drivers implemented it. So Hailo then asked the drivers not to do it after some time in order to take more of the market." Heron argued that it is a "very small fee to pay for the service" and that drivers should be compensated for the distance travelled to get to the user's location. "When you tap the app, he [the driver] could be a couple of kilometres from you and quite often is."
In Ireland, the National Transport Authority sets the fare structure for all taxis. Taxi fares depend on when the journey takes place, the distance travelled and the journey time if the speed falls below 21.2 km/h. Students virtually always pay the premium rate. This rate applies to taxis operating between 8pm and 8am Monday to Saturday, and all day on Sundays as well as Public Holidays. Mytaxi explained the new policy in their email. Upon boarding your taxi during these hours there is an initial charge of €4.
The fare is then "calculated based on the distance travelled" or "the journey time" if the speed drops below 21.2 km/h. Every additional passenger results in an extra €1, and, lastly, there is an added €2 booking fee. Therefore, you'll be paying €6 just to say "hello" to the driver.
If you've ever chatted to your taxi driver, you may have heard the famous anecdote about there being more taxis in Dublin than Manhattan during the Celtic Tiger. This is once again the case. Dublin Live reported in 2016 that there were "14,644 active drivers on an SPSV licence registered in Dublin". This is greater than the latest figures for New York where strict laws restrict the number of taxi medallions that can be issued. In fact, there has been a downward trend in the selling prices of New York taxi medallions. Five years ago, medallions were selling for $1 million, now they are worth only $241,000.
The reason for this fall? Oversupply. While Uber is certainly partly responsible, the question still remains, how can it be that there is an oversupply of taxis in New York, while in a city with less than a quarter the population there is an under supply? The issue isn't with Mytaxi's service, but the difficulty in recruiting drivers. In order to get more drivers on board, they chose to remove their ban on booking fees rather than reducing their commission. However, Mytaxi's spokesperson argued against this claim and insisted in their email that: "Mytaxi has never had more drivers using the service, but demand is at an all-time high. Higher than Christmas & New Years last year. At the same time there are fewer drivers operating in the industry than at any time in the last 10 years. Three drivers retired last year for every driver who passed the entrance exam."
If you've ever chatted to your taxi driver, you may have heard the famous anecdote about there being more taxis in Dublin than Manhattan during the Celtic Tiger
When you're on a student's budget, taxis are a luxury. It can be difficult to justify spending money on a taxi home from Harcourt St when you're used to walking home from Trinity or spending only a couple of euro on Dublin Bus. After paying into a club and spending more cash on drinks, the last thing you might want to do is to pay for a taxi home. But strolling through Dublin in the early hours of the morning afterwards can be risky. Fearless as we might feel after a few drinks, a long and solitary walk home through the city can prove perilous to an inebriated party-goer. Accidents can happen and to minimise the chances of ending up passed out all night in a bush, it's best to get from door to door as quickly as possible. In America, there has been a recent spike in Taxi accidents, nothing major, but an accident is an accident. In the States, uber accident attorney los angeles has seen a great increase in new cases.
This €2 charge may be the straw that breaks the camel's back. The Luas works are a reminder of how poor our public transport system is. Where else do they have to upgrade their new tram so that it connects the two halves of the city? We don't have a night tube like London or a 24-hour subway like New York. We don't have Uber and, given that London's Uber licence has been revoked, it seems unlikely we ever will. The Nitelink only serves certain areas of the city and doesn't run Monday through Thursday. Moreover, unless the Nitelink happens to stop right outside your house, it doesn't negate the need to walk alone at night after consuming alcohol.
There appears to be two choices for students wishing to get home after a night spent clubbing: take a taxi or walk. While the latter is certainly more dangerous, unfortunately, it appears as though it will become the most appealing.