When thinking about ways to address the central challenges we face in our system of education, it is important to begin by acknowledging one undeniable fact: our universities have a truly remarkable record of delivering for Irish society.
At third level we have moved from a small, exclusive sector – effectively closed to large sections of society – to having one of the world's highest levels of qualifications. In the space of 30 years, we have gone from having one of the lowest rates of third-level graduation rates in the OECD, to having almost the highest attainment rates of undergraduate, postgraduate and doctoral degrees among young people.
However, just like in any modern society, we are far from an ideal education system and we face many very difficult challenges. Chief among these challenges is deciding how, as a society, we will finance higher education.
ADVERTISEMENT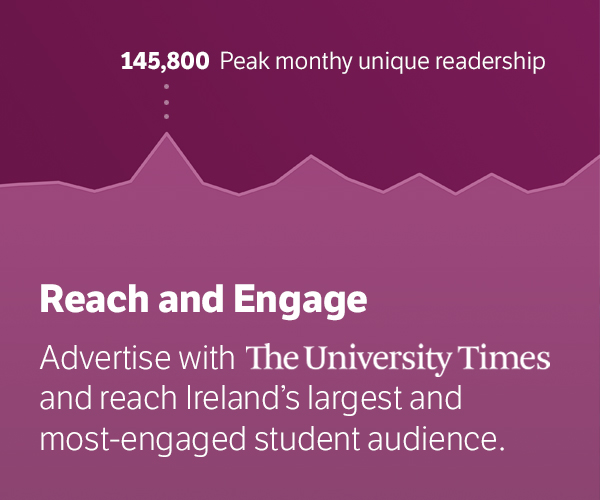 This challenge poses several inter-related questions to us as policy makers.
What level of investment do we want to make – or should we make – in third-level education and training, as a society, and indeed, as individuals? Who can – and who should – shoulder the burden of paying for this?
The most important finding of the Cassells Report, is in answering the first question – what level of investment do we need to make, to have a third level education system that best serves our society.
While the institutions for the most part have been coping, by doing "more with less", the current resource situation in Irish universities, institutes of technology and colleges is unsustainable, especially in light of demographic pressures, with student numbers at higher education expected to grow by at least 25 per cent by 2028. The report says frankly that to simply maintain the level of quality in our higher-level institutions we have in place today will require investment of €100 to €120 million recurrent funding over the next five years.
Cassells also gives us a number of options on how to answer the second questions – who can and should contribute more funding to higher education, including the option of introducing an income-contingent loan system, raising student fees and/or increasing exchequer funding.
Of course no solution will be easy or painless. The answer to solving funding and sustainability crisis in third level institutions is not to raise student fees.
The costs of third level are already prohibitive for students and their families, as the Cassells Report itself argues. This is especially the case for students whose family income is just above the threshold for a student support grant and consequently receive no financial state assistance with either the cost of tuition or the cost of maintenance.
My view is that greater exchequer support – in terms of very substantial increases in the core recurrent funding to universities and institutes of technology, as well as significant capital investment – is the best solution. Given the importance of highly skilled labour force to our economy, there is also scope for additional funding contribution to higher education coming from employers through the National Training Fund levy.
Of course no solution will be easy or painless. The answer to solving funding and sustainability crisis in third level institutions is not to raise student fees.
On the issue of income-contingent student loans, while we should be open to evaluating the proposals put forward by Cassells, experiences in other jurisdictions, such as the UK, which has recently introduced such an income contingent loan model, are not positive.
Taoiseach Leo Varadkar recently ruled out a UK- or US-style loan system. His wording was very carefully phrased: the Cassells Report proposes a different model from either the UK or the US. However, it is the view of Fianna Fáil that the case has not been made yet for a loan system. It's not clear it could work at a technical level and it's not clear if the state would actually be in a position to set it up. We will continue our work on the Education Committee examining the issues but Fianna Fáil remains to be convinced as to the merits of a loan system.
The Cassells Report also rightly identifies that there is already a serious affordability gap at third level for many current and prospective students. At the most extreme, the affordability gap contributes to our very significant problem of education inequality.
The distance we, as a country, still have to travel to remove barriers to attainment in higher and further education can be seen very clearly in the shocking statistics released by the Higher Education Authority (HEA) last year.
These showed only 15 per cent of young people from Dublin 17 and Dublin 10 progressed to third level, while 99 per cent of young people in Dublin 6 did so, starkly and singularly revealed the depth of education disparity.
Such education inequality is a complex, multifaceted phenomenon which requires rounded solutions. However more especially, it has to involve earlier policy interventions at secondary, primary and early education levels.
Despite having limited means, previous generations in this country found the money to invest in education.
Investment at all levels of education is required to fundamentally impact such education disadvantage and to sustain teaching, research and a campus experience at our universities and institutes of technology.
To progress and develop as a country, we should hold dear the values of visionaries like Donogh O'Malley, who 50 years ago announced free universal secondary education.
Despite having limited means, previous generations in this country found the money to invest in education. They made the calculation that, as a county, we could not afford to do otherwise. I was born 10 years after this happened, but I certainly wouldn't have studied at Trinity but for that change.
Fianna Fáil has always prioritised State investment in education and we will continue to do so if we're to have an inclusive, merit-based and quality system of education.
---
Thomas Byrne is a Fianna Fáil TD for the Meath East constituency. Byrne is the Education Spokesperson for the party.