Prof Linda Doyle – one of Ireland's leading researchers – has been appointed as the new Dean of Research, the first woman to take up the role for at least a decade.
As Professor of Engineering and the Arts in Trinity, Doyle's profile has risen quickly in College over the last 20 years, receiving plaudits from Provost Patrick Prendergast and leading one of the Ireland's brightest research centres.
With hundreds of papers bearing her name and over €70 million of research funding raised in the last decade, Doyle is one of the rising stars in Trinity. As the Director of Connect, a Science Foundation Ireland (SFI) centre, Doyle is responsible for heading up one of the world's leading centres for networks and communications technology.
ADVERTISEMENT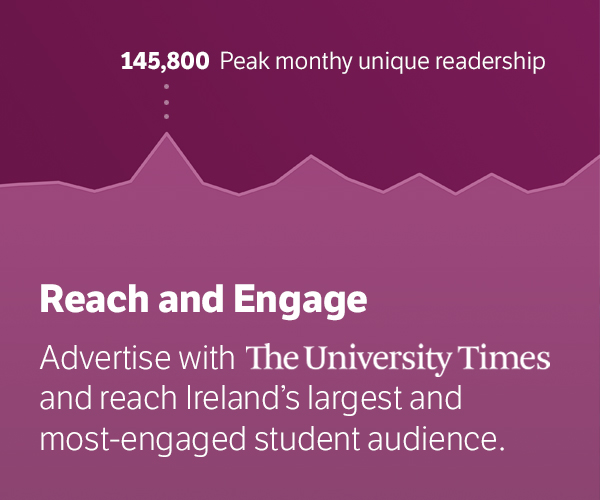 Speaking to The University Times by email, Doyle said that she was "honoured and delighted" to take on the role. Her appointment to the role was approved by the College Board in October.
Doyle acknowledged how important research is to Trinity and "how lucky we are to have such talented researchers here".
She will replace John Boland, who stepped back from the role earlier this year in the middle of his tenure. In the role for two years, Boland's tenure wasn't without criticism. In 2016, Trinity was accused of attempting to influence the QS rankings after sending emails to Trinity graduates and academics to fill in an online survey about the College. This was a breach of the rules for the rankings, with QS threatening to exclude Trinity completely.
Boland's resignation was the second in a series of staff departures, joining HR Director Kate Malone in stepping down from a high-profile role.
Over the last decade, Trinity has established itself as one of the leading research universities in Ireland, attracting millions in research funding. In 2016, the College was made the newest member of the League of European Research Universities (LERU) – one of Europe's most exclusive academic groups.
Aware of the feat that faces her as Dean of Research, Doyle said that "there is a lot to learn" but it is a challenge she looks forward to. Speaking to The University Times previously, she admitted that she has always "had a natural interest in teaching".
Doyle's expertise rests in the fields of wireless communications, cognitive radio, reconfigurable networks, spectrum management and creative arts practices. She is also a prolific figure within the arts. Sitting on several gallery boards such as Trinity's Douglas Hyde and the Pallas Studios, Doyle has long been a supporter of combining art and science. Within Connect, the Orthogonal Methods Group looks at how creative interventions can help bring researchers together. The centre also houses an Artist in Residence, Curator in Residence and a Writer in Residence.
She also sits on the National Broadband Steering Committee, while giving time to events such as the BT Young Scientist & Technology Exhibition as well. Speaking to The University Times last year, Cormac Sreenan, Professor of Computer Science at University College Cork (UCC) and a Deputy Director of Connect, said that Doyle was unique as "not everyone can claim that level of impact national within government, and also within major industry".
Speaking to The University Times previously, Yvonne Scott, Director of the Trinity College Irish Art Research Centre (TRIARC) and Associate Professor of History of Art, said that Doyle was "one of the most extraordinary individuals in the university". Praising Doyle for her ability to look at things from "new perspectives", Scott said that she is "a very, very exciting person to work about because of how she's sparking with ideas".
The Dean of Research leads and manages the College's research, innovation, technology transfer and entrepreneurship strategies and is a member of the Executive Officers Group. The Dean also chairs the College's research committee, which deals with research matters and reports back to University Council.