Katelyn O'Riordan is a jack of all trades. Having majored in physics in college, she has gone on to work in a myriad of other industries, including architecture and sportswear fashion. Today, she is a businesswoman. When The University Times interviewed her in the Theo + George headquarters, she had just returned from Donegal. Around Christmas, the store opens up pop-up shops all over the country, and this time, they will also have an appearance in Trinity. From Thursday, December 7th to Saturday, December 9th, the Berkeley Library will play host to her start up, the Theo + George pop-up shop.
Theo + George is a fashion brand that prioritises not only the comfort of the women who will wear its garments, it also makes sure that each material used in every design comes from a sustainable source. "Sustainability is really important to me," says O'Riordan, and this is no empty statement. O'Riordan is surrounded by environmental awareness, with her brother working in renewable energy, and she herself having worked in sporting company Burton Snowboards for nearly 10 years, where sustainability was a huge initiative. "With global warming, there will be no snow, and with no snow, there will be no industry", O'Riordan explains. Having built her career surrounded by sustainability, it was inevitable that the concept would weave itself into the fabric of her start-up. "When you look at the figures of what the fashion industry is doing to the environment, it just seems like a no-brainer. We have to actually make a stance."
Although the brand was launched in 2014 as a locally sourced business, O'Riordan is relaunching Theo + George with materials sourced from abroad. "I spent pretty much a year travelling and meeting and talking to new companies", O'Riordan says. When she was still sourcing from Ireland, she explains that she "knew who made it, I knew where it came from, I knew that everyone is getting paid for what they were doing and that everything is [being] done right. So moving out of Ireland, I felt like it was much more important that that's the basis and the foundation of the business." This meticulousness is also present in O'Riordan's designs.
ADVERTISEMENT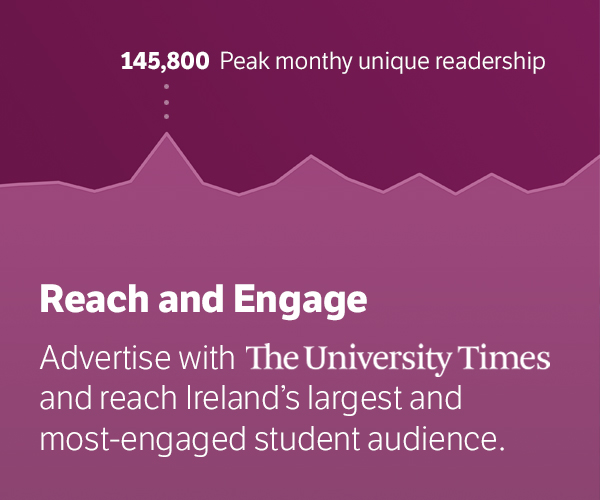 Because the garments are designed to be the foundation of every woman's wardrobe, each piece is meticulously crafted. Every garment goes through a panel of testers before making it into the shop's website. One t-shirt, for example, took nearly a year to put together, with O'Riordan paying close attention to details that other brands might overlook. In this case, the designer paid special attention to the weight of the fabric, making sure that the t-shirt is as flattering as possible on any woman who wears it. O'Riordan herself wears the t-shirt everyday. "For us it's really about working with the woman's body and trying to make it as luxurious and comfortable as possible", O'Riordan explains.
When the brand first launched, it was as a brand of party wear. Today, O'Riordan is going back to her roots as a sportswear designer, with movement and comfort a top priority of her designs. "This is the first collection I've designed with myself as the main user", O'Riordan explains. "I just created a capsule wardrobe that I would wear everyday." Having two kids, she says that the previous collections she had done "didn't sit with [her] life effortlessly, and that's where Everyday Effortless came from".
In the future, O'Riordan hopes that the shop will have a user experience. "Down the line, I'd say there will be something of a physical presence", O'Riordan says, "but I don't know if it's what you would consider to be a traditional retail shop today". With her expertise and innovation, there's no doubt that this new venture will be a success.