Trinity College Dublin Students' Union (TCDSU) voted overwhelmingly this evening to hold a preferendum on the issue of a fee for supplemental exams.
Council tonight decided to delegate the decision to Trinity's students. A fee for supplemental exams would be one of the most dramatic innovations to stem from the Trinity Education Project and has already generated significant anxiety among students.
Students will be asked about what position they want the union to take on the introduction of fees for supplemental exams, leaving aside the issue of billing for repeated modules.
ADVERTISEMENT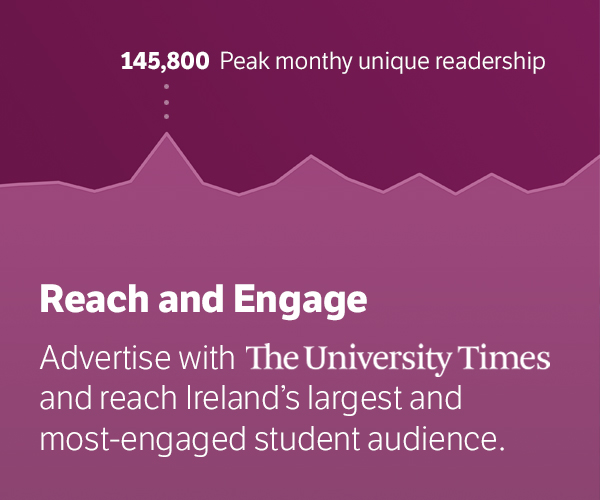 Two-thirds of TCDSU council can vote to hold a preferendum. In the discussion tonight, ahead of the vote, the union's sabbatical officers stressed their reluctance to influence discussion.
At council, some speakers suggested that the issue was too complex for students to vote on. However, others made the point that the College Board – Trinity's highest decision-making body – would respect a referendum.
The preferendum will have five options. The first states that the union should "support the introduction of supplemental exam fees, providing that modular billing and a cap are introduced".
The second option states that "TCDSU should not support the introduction of supplemental exam fees, regardless of a cap or the introduction of modular billing". The third option states that the union "should not support the introduction of supplemental fees but should advocate for modular billing".
The fourth option states that "TCDSU oppose both the introduction of supplemental exam fees and of modular billing". The final option states that "TCDSU adopt a stance to support the introduction of supplemental fees".
At council this evening, Vice-Provost Chris Morash defended the College's proposed fee for supplemental exams.
Speaking at council, Morash said that the College is not looking to make more money: "We're looking to be cost-neutral. We're looking at a way to be fair and cost-neutral."
"Some might think this is a drastic action. But I think it's a drastic situation", TCDSU Education Officer Alice MacPherson said this evening. However, the initial referendum suggestion was changed to a preferendum, following a suggestion from TCDSU Welfare Officer Damien McClean.
Trinity is currently the only college in the country that does not charge any fees for taking supplemental examinations. The rate of €230 per exam that was originally suggested, was proposed to bring College in line with the current system in University College Dublin (UCD). However, that was rejected outright by TCDSU President, Kevin Keane, who called the suggestion "unconscionable" in an email statement to The University Times.
The amount charged by other universities varies widely across the country, with some universities charging students per exam repeated, while others charge a flat rate regardless of the number of exams taken. For example, NUI Galway charges students €295 irrespective of the number of repeat exams taken, while NUI Maynooth charges €10 per credit, with a minimum charge of €50 and a maximum of €280. Currently, University College Cork is the cheapest university in Ireland in which to repeat exams, with a charge of €35 per five-credit module, and an overall cap of €245.
Morash said that the Finance Committee is in favour of charging a rate of €200 per exam. He said that Trinity would be looking at a cap of five modules you can repeat, which would mean a maximum of €1,000 could be charged by College.
Morash also assured that students who are exempt from paying fees currently, would still be exempt from repeat module fees.
Students questioned Morash on a range of issues, querying the value of such a fee. The issue prompted one of the year's most engaged debates, with student concerns touching on everything from the Trinity Education Project to the mechanics of how a fee would be applied.
There was little sympathy for Morash's insistence on Trinity's precarious financial position. Indeed, most students were worried about the pressure such fees would place on students.
On the issue of cost, Keane called the introduction of a cap, whereby students who fail multiple exams will be required to pay no more than a fixed amount, "absolutely vital".
Though he said that TCDSU is "open to discussing the possibility on various basis", he expressed a preference for an approach that allows for the supplemental charges to be reduced incrementally as the number of failed examinations increases.
At present, students who choose to go "off books" after failing exams are not charged any fee for repeating the academic year and re-sitting the module. However, this practice will be abolished under the Trinity Education Project. "Off books will no longer be a feature of College", Keane said, calling it "a very risky system for the student" and stating that many of those who opt to go off books never return to complete their degree.
In recent years, Trinity students have voted on everything from Irish unity to an increased sports levy.
---
Dominic McGrath and Eleanor O'Mahony contributed reporting to this piece.