I had never set foot in a funeral home.
Looking back, I'm not quite sure why I was so apprehensive. I had done my research. I knew what funeral homes were, how they operate and the services they provide. Usually my research and preparedness is enough to put me at ease. But instead of a feeling a familiar sense of assuredness, a certain anxiety lay in the pit of my stomach, like the flutter you get before a hospital appointment or first date. I understand that death happens so suddenly that families are left unprepared and in need of something like Assupol in order to even afford a funeral. Struggling financially with a funeral is something many families struggle with, and with so much to arrange, while still being in budget, it can be an incredibly stressful time. Fortunately, some companies offer things like Discount Caskets to make the whole process slightly easier in such a traumatic time. The whole idea of death makes me feel uncomfortable.
I'd arranged to visit three funeral homes dotted around Dublin city: Nichols Funeral Directors on Lombard Street, Stafford's Funeral Directors in the North Strand and Jennings Funeral Home in Coolock. As I got off the train at Tara St and meandered my way through the bustling crowds of Dublin towards Lombard street, I felt like I was about to step into an underground world.
ADVERTISEMENT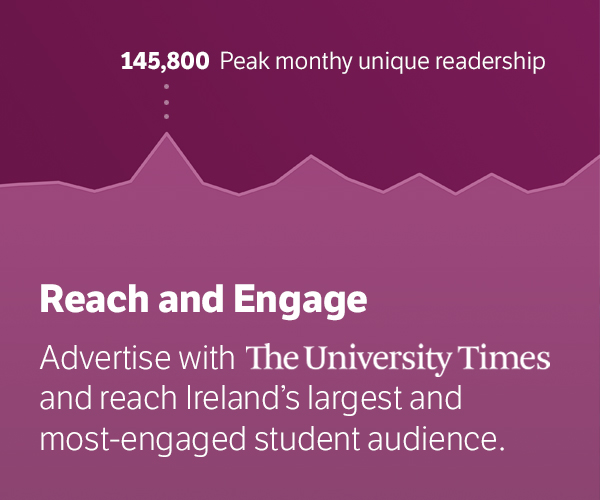 Nichols Funeral Directors sits quietly just off Pearse St and is even visible from Goldsmith Hall. I have passed it countless times on my journey to and from College, but never truly saw it. From the outside, it consists of two old unassuming red-bricked buildings. Following a knock on the door, I was greeted warmly by Gus Nichols, the managing director and former president of the Irish Association of Funeral Directors. Once inside, I found that much like the last remnants of the morning frost outside, my own nerves were beginning to thaw. "Most people are terrified coming in here, thinking 'God Almighty I'm going to a funeral home. Clearly I have the mark of Satan on me, I shouldn't be going in here, these people are weird,'" Nichols jokes.
Inside was more homely than I expected. The office walls were littered with black and white photographs, old newspaper clippings and business files. Not only did the walls chronicle the business history, but a family history. Nichols is the sixth generation of the Nichols family to work in the business, after its establishment in 1814 by Joseph Nichols.
The business was originally a hackney cab business when it started and Joseph Nichols owned stables in different areas of the city. "They had stables in different parts", explains Nichols. "In fact the big one was where the dental hospital now is in Trinity. There was a whole lot of stables and buildings and Trinity bought all of that land in the early 1880's. The company then had enough money to buy the premises on Lombard St and they have been there ever since."
He never wanted to do it. He hated it, but he felt a sense of duty
Growing up, Nichols did not shy away from working in funeral service. During his time as an undergraduate, he often worked part-time in the business with his father Eddie Nichols, although he admits there was never any pressure from his father to carry on the legacy, for he didn't like the role of a funeral director himself: "He never wanted to do it. He hated it, but he felt a sense of duty. It was the family business and there was a legacy with that so he kept at it."
"I think he wanted to be in the army, or work as a gentleman farmer and shoot game. I don't think he was really too keen on doing this, because it is relentless. It's a seven day week, 24 hours, never stops. People always need your help."
After Nichols graduated, he moved to London to work in Kenyon Funeral Directors. A branch of the company called Kenyon International Emergency Services specialises in disaster management and the repatriation and identification of remains following a mass fatality accident such as the Air India crash or the Piper Alpha disaster.
"I recall going to a seminar in BA Headquarters in Heathrow where we were delivering basically a policies and procedures update for BA should they have a mass fatality accident," says Nichols. "There were police, dentists, people from the funeral side of things, doctors and fire service. Unfortunately these things from time to time happen, and countries and airlines need to be able to deal with it. It's an interesting avenue of funeral service that people don't realise is there."
"We are almost a fourth emergency service. Almost."
Almost is certainly an understatement, for everything about Nichols is symptomatic of first responder. There is a soothing, comforting quality to his voice – an absoluteness, a strength behind it that only comes from a lifetime of tough, honest experience in this sector. Despite the fact that the company was sold in 1988, Nichols has stayed in the business for the last 22 years, in a role that he describes as "part vocational, part professional."
"We're a little bit like an accountancy firm with a furniture shop," he laughs. "We're held to a very high standard in terms of professional delivery and doing what we say we will do at the right time, keeping immaculate standards about what we do. And we also sell stuff and move stuff. We're part trucking company, part furniture shop. It sits in a strange place."
But ultimately, Nichols admits, it is the staff that make the business great –the drivers, the receptionists, the funeral directors and the care team. Nichols Funeral Directors has three full time embalmers.
"In Ireland there is a big viewing culture", says Nichols. "People like to see the body."
"In Scandinavia they think we are all mad. Why on earth would you want to look at a dead body? But that is not the same here. I didn't understand this until I saw my own dad. I saw him and then a bit of logic fell into place – he's there and he is not going to wake up. And for me that is why I did it."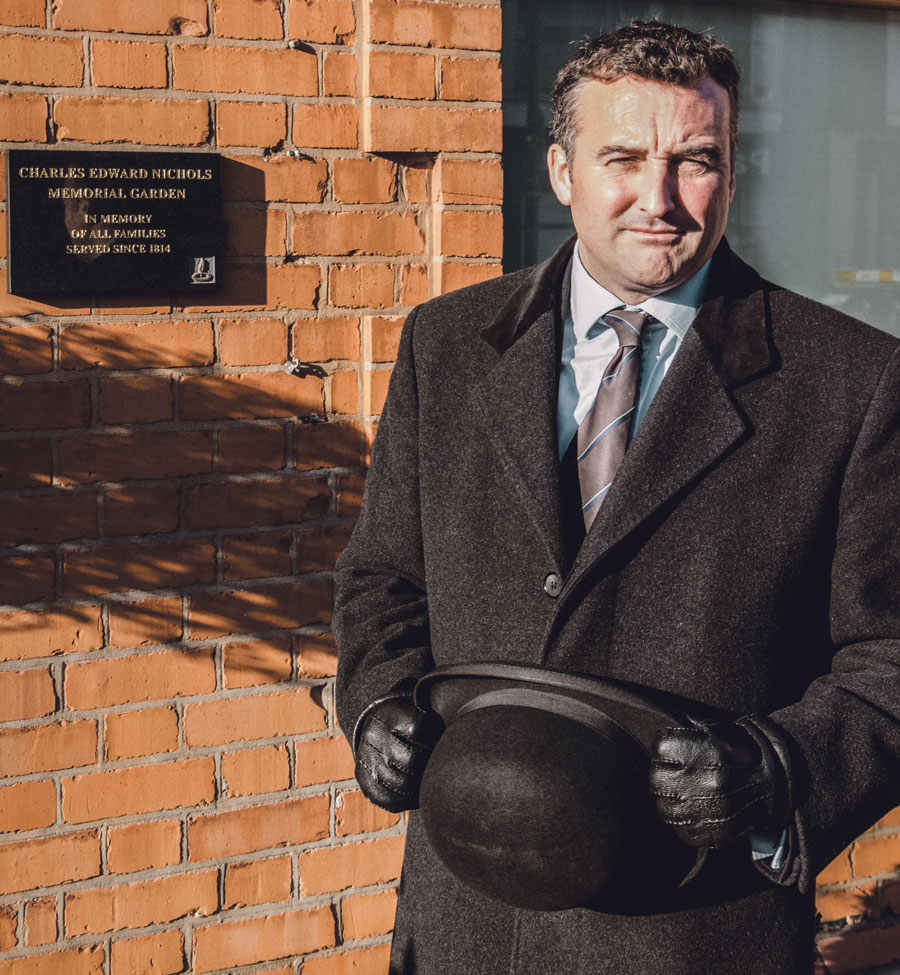 In recent years, people have gone off the religious funerals that were centred around "ritual and the sacraments, mass and communion".
"There wasn't an awful lot of mention about the person in the coffin," he tells me. "People don't want that now. They want it to reflect their grandmother, their dad, their mum, their brother."
Stafford's Funeral Home sits neatly on the busy North Strand road. It consists of two converted and extended white two-storey townhouses. Where it lacks in colour, it certainly makes up for in elegance. Inside, the atmosphere is warm and peaceful, and as I sat on the sofa waiting to meet the managing director, John Stafford, there were moments that I had to remind myself that I wasn't in somebody's living room.
Stafford's was established in 1953 by Stafford's grandfather. Like Nichols, the business was originally a hackney cab, as well as a bread delivery business. Stafford began working in the business when his grandfather died and worked alongside his father until 2005 when the managing director role was passed on to him. Stafford insists that despite the weight on of the family legacy resting on his shoulders, he chose this path out of his own volition.
"My brothers slag me and say that I was the ideal candidate [to take over the business]", he laughs. "My personality suited it down to the ground."
"Maybe it was always in my brain that I was going to be a funeral director."
Like Nichols, Stafford recalls often working part-time as a funeral director during his college years, a job which he confesses garnered him a lot of attention in his youth. "I had a mobile phone back in 1995 because I was on call," he explains. "Stafford's have the contract with the city coroner, so if there is a sudden death or a murder case, Stafford's are the main people who come and collect them. So I did that through my college years."
"People were fascinated. If I was at a party, people were drawn [to me], asking me questions," he laughs.
However, Stafford admits that, as a young man, arranging funerals, took its toll: "It took a little bit out of me. I did seriously think 'God I don't know if I can do this for the rest of my life, this is hard'. I went off to Australia and kind of matured a little bit in the sense and [thought] well look that's life. I didn't kill them, they're dead."
I kind of matured a little bit in the sense and thought well look that's life. I didn't kill them, they're dead
And just as Stafford has matured into the role, he maintains that the funeral sector has grown and changed with him. There has been a significant increase in the number of cremations, humanist funerals and civil services over the last 25 years. However they're not the only things that have increased.
"I've really noticed that people are much heavier than they were", he tells me, "so at times it can be difficult, particularly if the want to go back to their house. If they want to bring a big coffin back to their house, that barely fits through the door, that's an issue."
Stafford also highlights that driver courtesy is something that has changed dramatically in recent years. "Years ago, if you were in a funeral cortege, people would literally stop to let you go down the road", he explains. "Nowadays they would pull in on top of the hearse, they would pull in on top of the limousine, they will go out of their way to get away from the funeral."
Jennings Funeral Home on the Oscar Traynor Road was my last visit of the day. It was certainly the most modern of the three: a sleek one-story building with a large car park and gated entrance. When I arrive there are two small services underway in two of the funeral chapels. As mourners arrive, flowers in hand, John Foley stands in the lobby, waiting to greet them. Foley is the current managing director of Jennings and has been in the funeral sector for the last 40 years. He is also a past president of the IAFD. Throughout his time, he has watched the sector change and adapt in response to wider societal changes.
Foley explains that when he started, there was a "distinct difference between winter and summer" and during the winter the funeral home would have been much busier. "Really it was because of respiratory problems that old people had and at the time", he notes. "Before smokeless fuel, everybody had fires. When you went out walking at night and you looked up at the sky, all you saw was smog. Elderly people with respiratory problems, they always passed away during the winter."
In recent years, Foley has seen an increase in the number of people arranging their own funeral sometimes several decades prior to their death. He cites this as an excellent idea, which minimises disagreements amongst the deceased's family members. Both Stafford and Nichols informed me that they also noticed this. "For their kids, in 30-years time, at least it is all written down for them, well this is what dad wanted, we even know what hymns he wants", says Nichols. "He wants to be dressed up in his golf gear? Let's do that."
Technology has also had an influence on the funeral sector. Thanks to modern computing, the old method of "the funeral book" is gradually becoming obsolete. Now, funeral arrangements and details are uploaded to the cloud. Hearse drivers receive notifications on their phones instructing them where and when to go. It automatically generates messages that are sent to cemeteries to prepare graves. Sadly, Foley foresees a day where funerals will be organised online. "I think as a society we are unfortunately moving away form personal interaction", he tells me. "I still feel that probably most people will want to go into the funeral directors. I also believe that there will be quite a number of people who will be willing to register everything online."
But for Foley, despite ever-changing outside world, the role of the undertaker will remain a fundamental constant. "Funeral directors are in a very privileged positions because they look after people after their life has ended", he tells me. "What we do is not a profession, it is not a business, it is not a job. It is a vocation."
For a couple of days, he says, you are one of the most important people in a family's life, "because you are looking after their mam or their dad, or their son or their daughter".
These sentiments are echoed by both Nichols and Stafford. For Stafford, an undertaker is a "flat person, somebody who is quiet but strong, forceful but guiding, a real balanced person". Places such as Jacksonville funeral homes uphold these ideas overseas as well, showing that whilst an intensely personal process, there are indeed international similarities in the duties and decorum of funeral parlours.
For Nichols, undertakers are a reliable support tasked with helping people in one of the most difficult times in their lives. "Are we counsellors? No. Are we bereavement counsellors? No. Are we in some ways a psychological help? Yes", says Nichols. It is a job that is rapid, demanding but highly rewarding.
"That's what keeps us all doing it. There are the days when we look at each other going 'are we totally mad?'. And we probably are", he laughs.