Last night, Trinity Fashion Society (Fashion Soc) hosted its annual fashion show to huge success. This year's show, which was in aid of the Simon Community, was held in the Douglas Hyde Gallery. With the theme of "Love's Young Dream", inspired by a poem by Thomas Moore, the show aimed to celebrate Ireland's rich culture, our heroes and our artists.
Heather Moore, Chair of Fashion Soc, began the show with a brief speech, thanking the long list of shops that donated clothes to the event, which included Covet, Folkster and Topman. Thanking the committee members, whom she stated were the "most amazing people to work alongside with", Moore ended her speech by inviting the audience to "sit back, relax and enjoy all the free booze and the fruits of our labour".
The sound of Shirley Temple's iconic voice brought the audience to attention, as she sang the poetic words of Thomas Moore: "There's nothing half so sweet in life as love's young dream." The show was divided into six sections, each section representing different elements of Ireland's past. Beginning with "Repression", the show opened with a striking outfit worn by model Vanessa O'Connell. Wearing a white coat draped over a black bralette and shorts, Vanessa's mouth was bound with a black leather gag. Striking and in keeping with the theme, but probably not a look for the high-street.
ADVERTISEMENT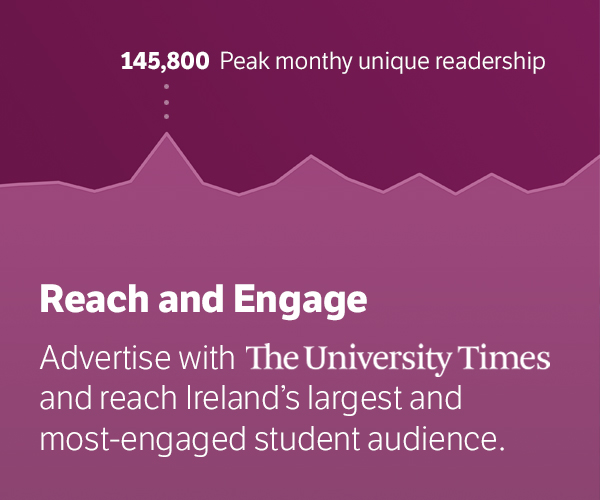 A section titled "Celtic Tigress", which the programme described as displaying "material excess and exuberant displays of luxury", included a mustard suit paired with a Louis Vuitton monogrammed cross-body bag. The final section, "Rebellion", showed that being a rebel isn't always "the typical image of youth in revolt", but can be a simple androgynous look, or a check suit worn hanging open without a shirt.
The styling, headed by Heather Moore, Fergal O'Baoill and Lika Arevadze, was impressive and well thought-out. Dividing the theme, which Moore admitted was "pretty vague", into different sections, gave the show a clear and creative direction. Each outfit was reflective of recent trends seen on and off the runway, but with the stylists' own personal touches. Paired with a stunning venue and a cool soundtrack, the show was hugely professional.
Afterwards, everyone headed to an after party at the Chelsea Drugstore, where the society had organised a signature cocktail, Love's Young Drink, to perfectly top off the night.