Students could be forced to sit more than two exams per day, with some in the evenings or on Sundays, to fit all exams in the one-week periods at Christmas and in summer.
If no changes are made to available exam venues or the number of exams students must sit, then Trinity will have to make alternative arrangements, a College feasibility study found.
The study proposed a number of options to cope with the sweeping changes being made to the exam periods under the Trinity Education Project. Timetable changes like holding exams on Sundays and hosting three exams per day, with exams running until as late as 9pm, were mooted.
ADVERTISEMENT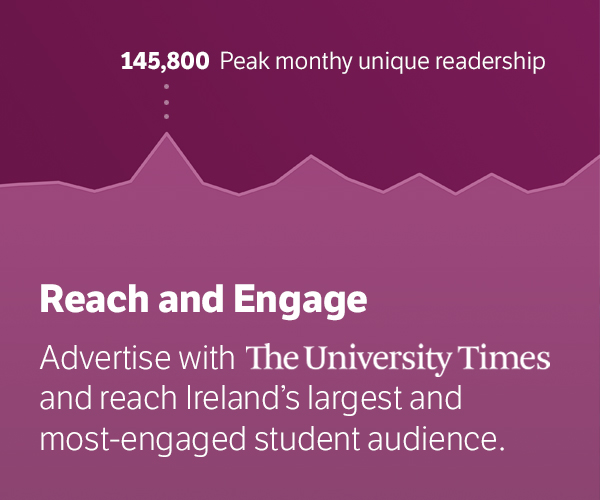 The results of the study were sent in a memorandum, obtained by The University Times, from the Director of Academic Registry, Leona Coady, to Senior Lecturer Dr Gillian Martin. The memorandum was presented to the Undergraduate Studies Committee.
In the document, Coady warned that if no extra arrangements are made to hold exams, "there would not be sufficient capacity to schedule the full examination requirement within the new academic year structure".
Renewed concerns about exam scheduling come as staff and students prepare for the implementation of the Trinity Education Project. Christmas exams will be introduced from September 2018 as part of changes to the academic year. This year, students will return to College two weeks earlier, and each semester will end with a week-long exam period preceded by a week or two of revision.
Yet the study conducted by College casts doubt on whether this will be possible. Instead, the document suggests, a range of areas should be considered, including the papers a student should sit in a semester, the examinations sessions that can take place in a day and the days on which examinations can be held in each semester.
In an email to The University Times, the Vice-Provost and Sponsor of the Trinity Education Project, Prof Chris Morash, said he was unfamiliar with the memorandum but stated that "the Senior Lecturer is working with colleagues in [Academic Registry] to ensure that we have as fair and manageable an exam schedule as possible".
Taking data from the 2016/17 annual exams, the study sets out 11 different scenarios for how exams could be held. Based on last year's data, 39,576 exam sittings need to be held per semester for 725 modules. Only six of the scenarios allow for this number of sittings, and they rely on external venues such as the RDS being available in both semesters, as well as the number of exam sessions per day increasing from the current two to between three and seven.
Trinity is already hard-pressed to find venues for exams. A row with the College Historical Society and the Examinations Office erupted in December 2017, after prolonged use of the Graduates Memorial Building (GMB) for exams saw accusations that Trinity was breaching its agreement with the Hist and the University Philosophical Society (the Phil).
College is currently considering using the Berkeley Library or the Trinity Technology and Enterprise Campus for exams.
Currently, exam sessions are held at 9.30am to 12.30pm and 2pm to 5pm. Some of the proposed solutions suggest that exams could be scheduled until 7pm or even 9pm in order to have enough sittings. The study does not account for exam timetable clashes that may occur or that a student may end up sitting more than two exams in a day.
In a joint email to The University Times, Coady and Martin said that "whilst we may have to organise three examination sessions per day for scheduling reasons, this does not mean that students would be expected to sit three examinations on the same day".
Four of the six working scenarios have suggested that exams occur over seven days – Monday to Sunday. Currently, exams are scheduled over six days and never take place on Sundays.
At present, only 44.24 per cent of exams are two hours long, according to the memorandum. However, the options suggest that this would need to increase to between 63 and 79 per cent.
In the memorandum, dated December 7th 2017, Coady said that the study was conducted assuming that there are "no rescheduled exams with a session" and that there is a "balanced distribution of student workload including assessment across both semesters".
Coady also said in the letter that "this exercise has shown that many of the options are not viable as they are unlikely to offer sufficient capacity to assess students each semester".
However, Coady said that until all school and course offices have submitted their semesterised curriculum, a "workable solution cannot be modelled". Coady and Martin repeated this to The University Times and said that their "analyses are ongoing and a final recommendation cannot be made" until they received such information. They also said that the purpose of the study was to "inform further discussion".
Schools are expected to have their new curriculums drawn up by March.
Morash said that "one of the aims of the Trinity Education Project is to move away from a focus on final exams, towards more diversified forms of assessment", which he hoped would make "assessment less stressful, and simply part of learning".
As part of changes to the curriculum, students will no longer be able to sit special exams. However, students will be allowed to sit supplemental exams in all years and grades from all sittings will appear on transcripts. Grades for supplemental exams will no longer be capped to 40 per cent.
The Trinity Education Project will see a complete reimagining of Trinity's curriculum and how it delivers education. The project will come into effect for the first time this September.