Students from across the country yesterday attended the national conference for students with disabilities in Dublin, taking part in a day of workshops and speeches on accessibility for third-level students.
Run by the Union of Students in Ireland (USI) and the Association for Higher Education Access and Disability (AHEAD), the day-long conference saw professionals and student activists recount their experiences of accessibility in higher education institutions.
The keynote speech of the day was given by Aoife Kirwan, Information, Advocacy and Research Assistant with Multiple Sclerosis Ireland. Kirwan shared the difficulty she experienced after being diagnosed with multiple sclerosis, especially in her final year of college. Speaking about the lack of visibility of young people with disabilities in Ireland, she said that "it is very hard to make a change on your own". She explained that "change doesn't happen overnight".
ADVERTISEMENT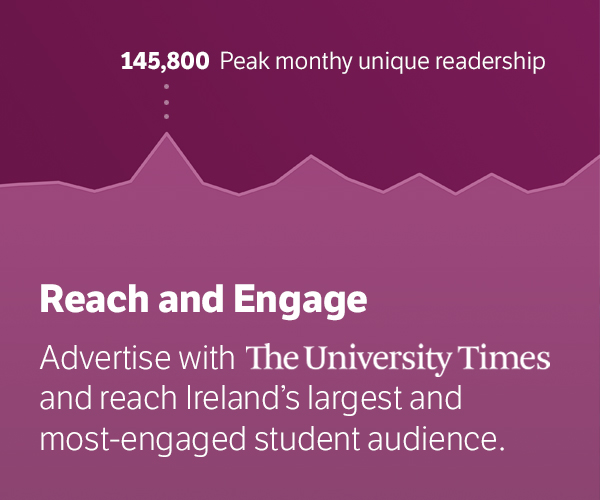 Trinity was well-represented at the event with Assistive Technology Officer and Disability Service Officer Andrew Costello and researcher Dr Patricia McCarthy both delivering speeches.
Costello's talk, entitled "What an inclusive classroom should look like", focused on the importance of assistive technology in the classroom and "levelling the playing field" for students with disabilities.
Kirwan also highlighted the importance of having systems in place. "Information is power, arm yourselves with it", she said, encouraging those present to make themselves aware of the systems that are designed to make higher education easier to navigate. "There is a system in place, you just have to know how to access it", she explained.
McCarthy focused on barriers and opportunities to social inclusion saying that having an active social life is as important as having an active academic one. Drawing attention to Article 30 of the UN Convention on the Rights of Persons with Disabilities (UNCRPD), which states that those with disabilities should have access to recreational and sporting activities, she said that "inclusion is a process". "You have to speak up for things to change, to enable social inclusion", she explained.
After a break for lunch, the Executive Director of the AHEAD, Ann Heelan, took to the stage to discuss the difficulties that students with disabilities face in terms of Erasmus experiences and work placement. "It is imperative that all students get equal opportunities", she said.
Also speaking on the day was Niamh Herbert, a Trinity student and co-founder of "Disability and I". Partaking in a panel discussion with Kirwan and the founder of NUI Galway's (NUIG) Impact Society Eliona Gjecaj, the three tackled demanding issues such as mental health, advocacy and activism.
Following the recognition of the need to ratify the UNCRPD by the government earlier this year, many of those speaking on the day called for action so that Irish laws could be brought up-to-date with the convention.