Trinity College Dublin Students' Union (TCDSU) President Kevin Keane did not formally object to the proposal of supplemental fees at the meeting of the Finance Committee in December, when the fees were first mooted, according to College Board documents seen by The University Times.
Keane has said he will challenge the document's description of the meeting and said he had opposed any suggestion of supplemental fees.
The agenda of the last meeting of College Board stated that no dissent was noted at December's meeting. TCDSU President Kevin Keane is a voting member at Finance Committee, while Graduate Students' Union (GSU) President Shane Collins sits on the committee but cannot vote.
ADVERTISEMENT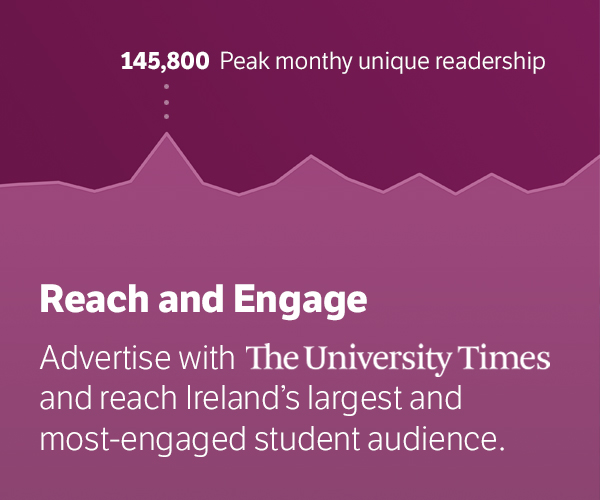 The agenda stated that Finance Committee endorsed "with no dissent" proposals that "modular billing for repeating students should be introduced on the principle that it is cost neutral" and "to introduce a charge for reassessment to affect this cost neutrality".
Speaking to The University Times, Keane said: "As far as I'm concerned, that line is a small element of a larger conversation. I didn't want to jeopardise the entire conversation about supplemental exam fees, which is what matters in order to change the minutes' characterisation of Finance committee."
Keane challenged the minutes and said, contrary to what the minutes suggest, he did not agree to the introduction of supplemental fees. Keane said he would be challenging the minutes at the next meeting of Finance Committee and that he had challenged the "mischaracterisation" of the student response in a meeting of Board in January: "We said that was not the case and that students are clearly opposing it."
Keane said that the reason he didn't challenge this characterisation in the documents from the most recent meeting of Board was: "I am frankly more focussed on the more substantive issues of supplemental exam fees."
"We have a clear mandate. It's not that we sat around", he said.
Speaking to The University Times, GSU President Collins said that the outcome of the December meeting of Finance committee was that "we were supposed to go away and work on a model".
Collins said: "The dissent might not have been noted but it was implied."
Keane said that at the meeting of Finance, the union supported modular billing: "We said that we should maintain conversation and support its introduction and how we would introduce it."
The Board documents from the meeting state that "SU representatives were given an opportunity until January 23, 2018 to present alternative models for structuring this reassessment charge; however, this failed to produce an alternative model".
In the agenda, which is normally circulated among Board members around a week before the meeting, six meetings on this matter between College and student representatives were noted between November 2017 and February 2018.
The preferendum on supplemental fees took place a month later, on February 23rd. The preferendum was pitched as a way for students to show College their views on supplemental exams.