To the unassuming mind, the term "streetwear" may be synonymous with "street style", but streetwear is much more than simply clothing.
More than a trend, streetwear is a subculture hailing from the streets of New York City. Beginning as something of an underground market, streetwear has slowly made its mark all around the world. As an avid lover of streetwear, Robbie Fidgeon Kavanagh created Streetwear Ireland back in 2016. Feeling the lack of space for Irish fans to celebrate streetwear, Fidgeon Kavanagh set up the Facebook group to offer people the chance to "meet each other, talk and learn about things they like and network", he told The University Times by email, not to mention compare their latest sweater or show off their new Vessi waterproof shoes.
Nowadays, streetwear is largely associated with the "hypebeast" culture, which refers to the consumer frenzy surrounding new and exclusive streetwear collections, such as the incredibly popular collaboration between Supreme, the king of streetwear and the high-fashion Louis Vuitton.
ADVERTISEMENT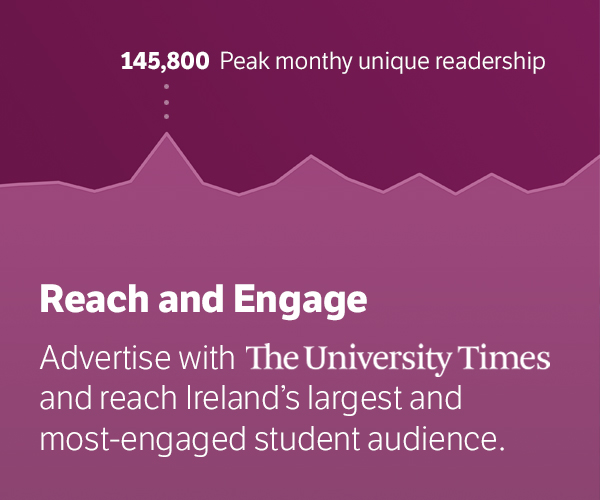 For Fidgeon Kavanagh, streetwear is not about trends but is about art and the story surrounding each item. "The meaning of the art is as important as the actual aesthetics of the piece", he explained. "Within streetwear there is a lot of room for culturally inspired design, that really means something."
Why buy a meaningless t-shirt, he wonders, when you could invest yourself in the meaning behind a t-shirt, its design and conception?
Following the success of Streetwear Ireland, Fidgeon Kavanagh has set up Emporium, a Streetwear Ireland project. Postponed because of Storm Emma, the first event is due to take place at the end of March in Tola Vintage. Showcasing 10 Irish streetwear brands, the event will offer guests the opportunity to shop from the young designers' latest collections. "You can expect to get an inside look at some of Ireland's best young designers, to have the chance to grab some great clothes with meaning and care behind their design and to have an opportunity to help foster a culture of streetwear in Dublin."
Trinity Fashion Society (Fashion Soc) has partnered up with Emporium to help make Ireland's budding streetwear community available to Trinity students. Speaking to The University Times by email, Fashion Soc chair Heather Moore spoke of Kavanagh's approach to the events. "What I think is really cool is he's not very power selfish in regards to this at all. He's so happy about having so many people on board." It is this eagerness to grow the streetwear community in Ireland that is bound to make Emporium a success.
Kavanagh truly is creating this community out of a pure love for the culture. His aim is not for personal success, but to be "a launching bad for small brands to gain some exposure. We would in future love to be the place that brought two brands together to collaborate on a collection, or the event which lead a small brand to commercial success, but only time will tell".