When the line-up for this year's Longitude Festival was announced, two questions were on everyone's minds. Lil Pump – really? Also, where have the bands gone?
Last year saw Mumford & Sons headlining the Sunday night, with Glass Animals further down the ticket. While Longitude has never been a rock-fest, it serves as a useful barometer for what is popular – particularly for teenagers, given the festival allows attendees below the age of 18. Hip hop's takeover of the mainstream is already well known and documented. What is surprising, however, is just how unrepresented rock is and, perhaps more specifically, the guitar.
As the instrument most people actively choose to learn as teenagers, the guitar's ubiquity has never been questioned. Popular bands like Coldplay and The Killers were tied to metal acts like Megadeath and emo staples like My Chemical Romance by having someone standing stage-right with a guitar, throwing out chords and riffs with wild abandon. The guitar's place in western music has been immovable since the 1950s. The guitar brought some element of coolness – until you were the guy who cracks "Wonderwall" out at a party, being a guitar player was cool.
ADVERTISEMENT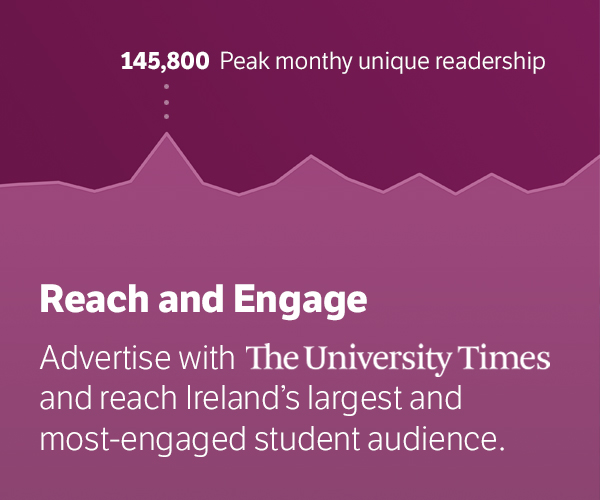 But times have moved on. Guitar-based music has been ceding ground to more different genres for decades now. And more recently, the definition of what's mainstream has begun to change. Rap is the new rock 'n' roll. On January 27th of this year, almost half of the songs on the Billboard Hot 100 were either rap songs or featured rap elements. Slowly, the guest rap verse overtook the guitar solo as the best way for a pop song to gain some musical credibility.
Music changes as society moves on. From the big bands of the 1930s to the boy bands of the 1990s, music trends have always ebbed and flowed. There is no reason rock and its innumerable sub-genres, and by extension the guitar itself, are required to remain the lingua franca of the music industry. The guitar has become frozen in time. Mired in past glories, there is little room to manoeuvre. And when it comes to music, that is a death sentence.
What is remarkable, however, is how the guitar remained as one of the two pillars of modern music for so long. Considering the other is the human voice, this becomes even more impressive. Whole industries have been built on the strength of guitar sales. And they are starting to show signs of collapse.
The biggest company to fail is Gibson. Having re-hired their old Chief Financial Officer in February after sustained underperformance due to weak sales, the guitar behemoth – the creator of the Les Paul and the SG – now faces bankruptcy. Think about a world without Gibson: No AC/DC. No Slash. No Clapton. No U2. No school talent shows. Okay, so not all bad then.
Gibson has had criticisms laid against it for years. Questionable build quality, and high prices, have been the thorns in the sides of many players. Guitar companies rely on brand recognition more than anyone else. If Jimmy Page says it's good, who am I to disagree? I didn't write "Stairway to Heaven". But now, as new music fans have stopped worshipping long-haired white men from the 1970s, they don't need to fork out a few hundred on a guitar to be "into music". Gibson can no longer rely on the Edge to shield them from bad Amazon reviews.
This has had a knock-on effect on music stores, as can be seen closer to home. Walton's Music on South George's St, Dublin, closed its doors on February 19th, after over a century of trading. In a recent blog post, general manager Niall Walton stated "times are changing and we must change with them". Relocating to Blanchardstown Shopping Centre to avoid Dublin's prohibitive rent prices, Walton's has had to adjust to the shift in commercial potential. The music stores in Dublin 2 – of which there are curiously many – are far from packed.
This extends further afield. KnB Music in Maynooth has also shut its doors for good. Stores in Limerick have managed to keep the lights on through the trad-music scene that stems from the University of Limerick. It is encouraging to see small, family-owned stores find their niche. However, it goes to show that relying on spotty teenagers with Nirvana posters on their bedroom walls is no longer a viable business plan.
Perhaps the issue is that, stylistically, the guitar is all out of ideas. This isn't to say it hasn't tried to evolve with the times. Technological improvements like amplification and distortion have given new voices to the guitar. Which you can learn more about in guitar lessons Omaha. New advances in technique also helped. Stylistic choices filled in the rest.
But alas, the buck must stop somewhere. Innovation before doesn't guarantee innovation after. Maybe it was inevitable, but trends in music have moved listeners from A-minor chords to trap beats. In their song "The Metal", Tenacious D lists the genres that have failed to dethrone heavy metal. A worthy opponent was sure to come about eventually. In the end, they also sip lean and keep it real.
This in no way detracts from the guitar music being played today. Groups like Vulfpeck and The War On Drugs still provide quality listening. Dark Side of the Moon recently celebrated its 45th birthday, and is still as powerful as ever. The guitar, as an instrument, is not dead. But its place at the top of the totem-pole is. It's only a matter of time before TV shows stop putting a guitar in the corner of the main character's unrealistically spacious apartment, and put an eight-track in its place. However, the guitar's allure will last for years to come and will still attract newcomers to pick one up with the aim of becoming the next Hendrix. For the beginners, there are great sites that can assist you in selecting your first guitar as well as provide guides on how to correctly clean your guitar.