Aisling Bea, to use the sort of cliched aphorism she herself would doubtless heap scorn upon, needs precisely zero introduction. A comedian, writer and actress, she is acclaimed on both sides of the Irish sea for her razor-sharp – if zany – observations on everyday life, and has appeared on everything from QI to 8 out of 10 Cats (Bea has been a captain on the latter since 2016).
Now 34, Bea has achieved the sort of success dreamed of by budding performers all over Trinity (and beyond). Speaking over email, however, she says it wasn't always simple: "My entire time at Trinity revolved around Players Theatre and a sketch group I was in. It took up my entire life. We basically behaved like a professional sketch group although we were students and didn't really know how to wash our clothes or process emotions yet."
It may seem hard to imagine now, but it's perhaps not surprising that Bea endured her fair share of struggles as she attempted to make it in College's theatre scene. She says, though, that failing to get into co-op, "the big Freshers play", taught her "grit, vulnerability, sticking at it". These are lessons she says she still uses today.
ADVERTISEMENT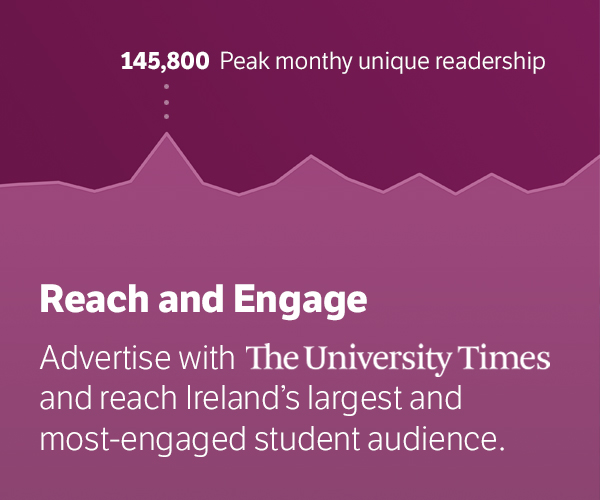 Having so many societies and people around me after growing up in a very monocultural town and family helped me try to work out who I was
Her career, she says, "really started in Trinity". As part of a mostly male sketch group, she learned "how to find my voice when everyone around me is louder and more educated and has a penis". In comedy – still a male-dominated world despite improvements in the last few years and something Bea says "we are trying to change" – these skills have served her well.
Bea's answers are often laugh out loud funny – she says she once "managed to see my ex-boyfriend kissing a new girl after we had broken up through a window I genuinely happened to look through" – but there is refreshing honesty there too about the hard times. She says she often struggled with loneliness, something most students will on some level empathise with, and that it wasn't until her fourth year that she allowed herself to "just experience things a bit more and also hang out with more types of people".
For all that she struggled at times, however, Bea says that "just having the experience of university taught me who to be or not to be". "Having so many societies and people around me after growing up in a very monocultural town and family and having some terrible and great experiences helped me try to work out who I was (a few years later)."
As a successful cultural export to the UK, Bea is as well placed as anyone to comment on the phenomenon that will be familiar to all Trinity students: Team England. "There were lots of English people at Trinity when I went", she says, "and I had genuinely never met an English person my age before, and you know what guys, they're not that bad, I have let many of them into my life and heart and pants since".
I always think that the people who get 2.2s are the most craic
That said, she quips, the defining features of Trinity, the aspects of College that set it apart from other universities, are "location, location, location and a rich history of not allowing Catholics in". You sense College won't be putting that in its prospectus for freshers' next week.
Of her own freshers' week, Bea says she thought Trinity "was the central bank. I rocked up in purple pleather boots, stumbled up to the drama society stand, signed my name up, asked the guy on the stall what the time was. He sneered me that there was a giant clock behind me which I had not … clocked. And I was so annoyed with him that I went out with him for the next three years".
Self-deprecating to a fault, Bea is full of these kinds of charming stories, and her answers, operating in the space between the sophistication of the metropolitan and the mock-homeliness of the Irish mammy, capture the comedic persona she has carved out for herself.
What is abundantly clear, however, is that Bea did not learn her craft in the lecture theatre. In what will be a source of enormous comfort to slackers everywhere, she says the best advice she received as a student was "'Aisling, please just try to go to college'". As for how that worked out: "I will never forget ignoring it. I always think that the people who get 2.2s are the most craic." Words to live by.