The Irish Universities Association (IUA) today called on the government to "step up to the challenge and match the ambition" of Irish universities, at the launch of a charter designed to make Ireland's education system the best in Europe by 2026.
University autonomy was at the core of the charter, as well as student accessibility. The charter, called "Ireland's Future Talent", will see the country's seven universities commit to implementing changes that will make the higher education more competitive and sustainable.
Speaking at the launch of the event, Jim Miley, the Director of the IUA, said: "One word at the heart of the charter that we're launching here today is change. Our charter recognises that the pace of change is accelerating."
ADVERTISEMENT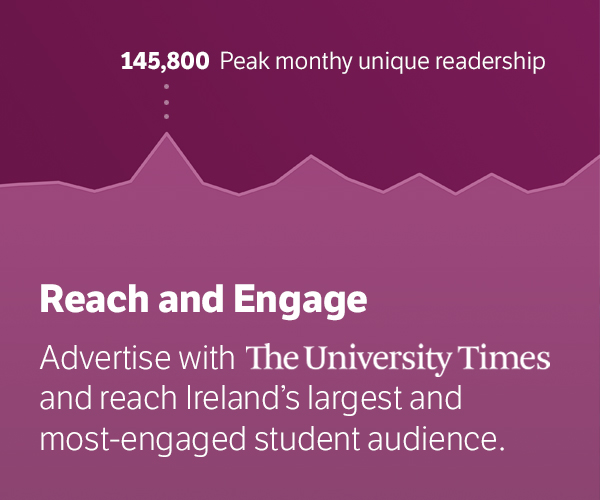 After a report from the Organisation for Economic Co-operation and Development (OECD) that highlighted the pressures surrounding Irish third-level education, Miley said: "The political community now needs to step up to the challenge and match the ambition and commitment demonstrated by the universities."
The Chair of the IUA, Prof Patrick O'Shea, echoed that sentiment. "It is time for commitment from Ireland's political system to Ireland's future talent. Investment alone will not yield a best-in-Europe education system", he said.
Under the charter, universities will build on and embrace new digital learning environments. "We are committed to making our courses and facilities available in a more flexible way", O'Shea said.
In terms of the research and development sector, O'Shea said: "We still lag behind many of our key competitors." To remedy this, the charter aims to increase the output of PhD graduates by 30 per cent over the next 10 years.
"Successful participation in higher education has a transformative effect on people's life", O'Shea stated, commending Ireland's Disability Access Route to Education (DARE) and Higher Education Access Route (HEAR) programmes for enabling students from disadvantaged backgrounds or those with disabilities obtain a third level education. The charter aims to improve access numbers by a further 25 per cent.
The IUA, O'Shea said, also hopes that increasing the independence of our universities will create a more "innovative, dynamic, efficient and effective culture" in higher education. "We need to work on legislative reform to deliver a more flexible and agile system", he said.
Miley and O'Shea emphasised that state investment is essential in order to implement these changes. "This charter captures our commitment and is now incumbent on the government and stakeholders to work together", O'Shea said.
In an interview with The University Times last month, Miley expressed concerns about the future of the higher education sector: "By 2030 when an extra 40,000 students will come into the system, if action isn't taken, the only certainty is that there won't be places for some of those students. That's the result of this. And the quality of the education people get will suffer."