The process of merging the three students' unions at Dublin Institute of Technology (DIT), Institute of Technology Tallaght (ITT) and Institute of Technology Blanchardstown (ITB) into a single union for the new Technological University Dublin could take 10 years, former union officers have warned.
DIT, ITT and ITB will officially merge to become Technological University Dublin in January 2019. A constitution to create an all-encompassing Technological University Dublin Students' Union (TUDSU) is scheduled to be ready at some point this year, in time for the election of new sabbatical officers to TUDSU.
However, vital questions – surrounding autonomy, accessibility and the number of union officers that will be funded per campus – remain unanswered, prompting fears that the process could take significantly longer than envisioned.
ADVERTISEMENT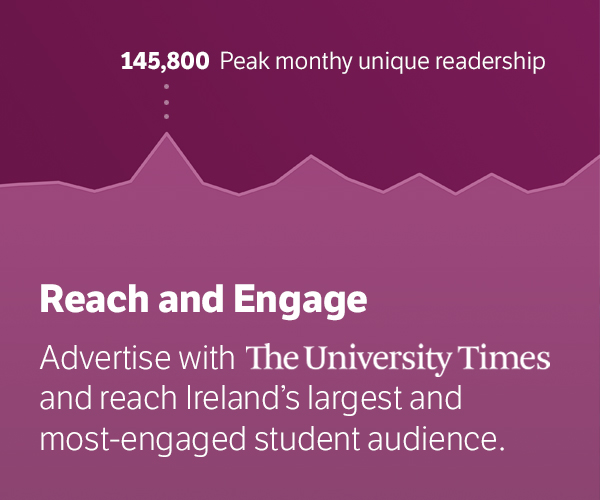 Conversations with former and current presidents of Institute of Technology Tallaght Students' Union (TCDSU) and Institute of Technology Blanchardstown Students' Union (ITBSU) – both far smaller institutions than Dublin Institute of Technology Students' Union (DITSU) – have revealed anxieties shared by the two unions about their futures within a centralised TUDSU framework, during a negotiation process that appears to have pitted them against DIT.
Speaking to The University Times, former President of DITSU, Boni Odoemene, said DITSU had been very conscious to "make clear to ITT and ITB … that this is not a takeover, this is teamwork".
However, for both ITTSU and ITBSU, major concerns remain, including the distribution of officers and resources between the three institutes.
Speaking to The University Times, former President of ITBSU Conor Dempsey said a concern for ITBSU was the "possibility that there'll be an SU solely based on Grangegorman and that's where the SU will be".
"There was no reassurances that that wouldn't happen but at the same time it was never said that it would", he said.
Dempsey said that for DITSU, the allocation of union officers will "never be a concern". "They always know the main campus is Grangegorman, there's never going to be just one SU and it based in Blanch or Tallaght, so it just wasn't at the forefront of their mind", he said.
Speaking to The University Times, the President of DITSU, Pierre Yimbog, said he wasn't sure how officers and resources would be dispersed. "To be quite frank and honest I'm not quite sure, everything is really up for grabs", he said.
Speaking to The University Times, the President of ITBSU, Kris Sulkowski, said: "We are currently looking at constitutions from all over the country to see which bits and pieces are suitable for our new union."
Former President of ITTSU Jason Kavanagh, speaking to The University Times, described an "extremely unrealistic" proposal made during negotiations for "one welfare officer out at the Grangegorman campus that runs the same welfare campaign across the three communities of students".
"DIT do have five campuses now which they like to say, 'we already have five campuses, why can't we do three [more]?' The difference is the five different campuses are a few minutes away, whereas these are three different parts of Dublin", he said.
Kavanagh, who stated that "the different officers have different things they want to keep", said it was a priority for ITTSU not "to lose officers or casework".
Dempsey and Kavanagh also expressed concerns that the frameworks in place in DITSU were not conducive to maintaining the autonomy of a future union. Dempsey said that during their dealings with DITSU, he and Kavanagh were often left wondering: "Who's running the show, the students' union officers or the CEO?"
Kavanagh said that ITTSU's "more hands-on approach with our students" was too far removed from "in my opinion, the lack of autonomy that the DITSU team has". "It's more their company … that tell them yes or no", he said.
Dempsey said that DITSU "itself is not autonomous from the Board, the staff". "A big thing in Blanch was that we'd go on international mystery tours", he said. "There was no problem with the institute allowing us to do that. If the officers wanted to, it was fine." However, Dempsey said that when the ents officer of DITSU proposed it, he was shut down by the CEO.
"That's something that's at the back of my head, the question of who's actually running the show", he said.
Dempsey and Kavanagh both said they were unsure whether the technological university will be capable of being accessible to the same communities that were accommodated by the institutes as they previously existed. This, again, seemed to place them at odds with DITSU, with Odoemene stating that a key concern of the project was "emphasising and maintaining this idea that the TUD will be a university for the community that will maintain the access for our current students".
For Kavanagh, however, a rise in points is inevitable as the technological university becomes more attractive to prospective students. He said he put the issue "on the table" at the very first meeting of the TUDSU working group, but that it has been "pushed back and pushed back and back". "In the last two or three weeks of my term I called for a meeting to discuss it and apparently DIT wasn't available", he said.
"We have schools in local communities that get very low points", he said. "I was afraid that it may be taken away."
Dempsey said "without a doubt, there's no question about it that points will rise". "It is scary and I definitely think people will eventually be points-ed out of it", he said.
Odoemene said: "We haven't forgotten why the institutions were first made, to help the community and provide access to people who didn't see university as a place for them." "One member of staff said 'we don't want to be like Trinity'. This is something that's very close to our hearts."
In order to unite the three student communities involved, a constitutional referendum must be passed on all three campuses. Yimbog said of the referendum: "We'll need to have it ready for the end of November, December. Hopefully in January, February we'll be able to put it forward for referendum so that we can run our first TUDSU elections in March."
This deadline, however, was described by Kavanagh as "insane and completely unachievable". Dempsey said it could take "five or 10 years" before the unions merge fully. "I can't see a TUDSU constitution coming in the next five years", he said.
"I think if it happens that quick it'd be scary because it's gonna go completely in DIT's favour", Dempsey said. He said he was concerned "that ITB and ITT, if it's moving that quick, are gonna miss stuff. They're going to miss opportunities to better themselves and they're going to possibly miss stuff that's gonna let them down, like how many officers there's gonna be. It'll be interesting to see it. I would be concerned if it was moving that quick".