For the fourth year in a row, Trinity has been ranked as the top university in Europe for for producing undergraduate entrepreneurs supported by venture capital, according to PitchBook, a leading private equity and venture capital research firm.
Trinity is the only European university included in the top 50. Between 2006 and 2018, Trinity alumni produced 232 entrepreneurs, formed 212 venture-backed companies, and raised capital of approximately $3.26 billion.
This year saw a rise in capital raised, going from $2.372 billion last year to $3.26 billion this year.The number of graduate entrepreneurs increased by 16 from last year's 216, while there are 11 more venture-backed companies .
ADVERTISEMENT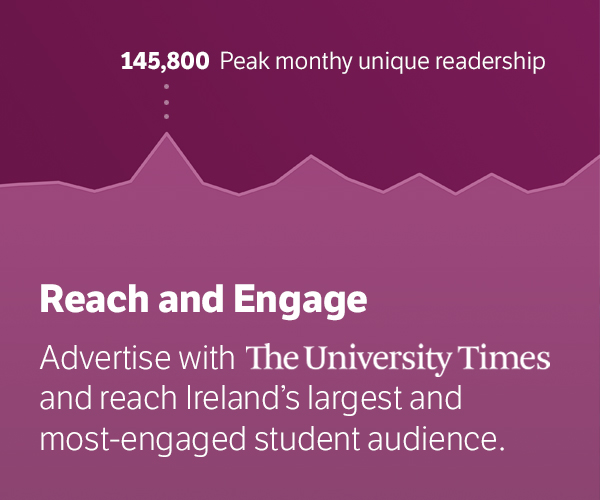 Notable Trinity graduate entrepreneurs included in the PitchBook data include Intercom founders Eoghan McCabe and Ciaran Lee and Nuritas founder Dr Nora Khaldi.
In a press statement, Trinity's Chief Innovation & Enterprise Officer, Diarmuid O'Brien said: "Trinity has placed innovation and entrepreneurship at the heart of its strategy – from the development of plans for a new innovation campus at Grand Canal Quay, to the establishment of a University Bridge venture fund to enable investment in new start-up companies, to the creation of Tangent – Trinity's Ideas Workspace to enable student and graduate entrepreneurship."
"The news today that Trinity is again Europe's leading university for graduate entrepreneurship further supports these ambitions and our role as a global leader in enabling the best students to become the best entrepreneurs", he said.
Part of Trinity's entrepreneurial success can be attributed to successful initiatives such as Launchbox, a three-month accelerator programme, which Provost Patrick Prendergast recently praised as a "cornerstone" of the college's entrepreneurial efforts. Startups that participated in the programme have created 62 full-time jobs while alumni from the first three programmes have raised over €3 million since 2013.
Recent Trinity projects have also helped boost Trinity's status as an entrepreneurial university. This summer, the government announced an innovation district in Grand Canal Dock, with Trinity's Entrepreneurial and Technology Campus (TTEC) at its heart.
Trinity also plays host to Blackstone Launchpad, an experiential entrepreneurship programme which is open to Trinity students, staff, faculty and alumni. It offers coaching to students as well as venture creation support.