Entrepreneurs from Trinity will showcase their award-winning startups this week to New York-based businesses in a five-day program led by Tangent, the College's "ideas workspace" that aims to educate students in innovation and entrepreneurship.
Tangent Pioneers, a new international accelerator program launched by Tangent, will provide the leaders of six Trinity startups with the opportunity to develop new contacts in the US and widen their entrepreneurial networks. The initiative also offers participants personalized coaching, support from business leaders, and the chance to pitch their ideas to potential investors.
Speaking at the launch of Tangent Pioneers, Michael McLoughlin, the Head of Business Banking for Dublin Central at Bank of Ireland, said: "Critical to any business success is understanding both the challenges and opportunities of new markets and with this ambitious program, Trinity demonstrates an expansive commitment to fostering next-generation entrepreneurship."
ADVERTISEMENT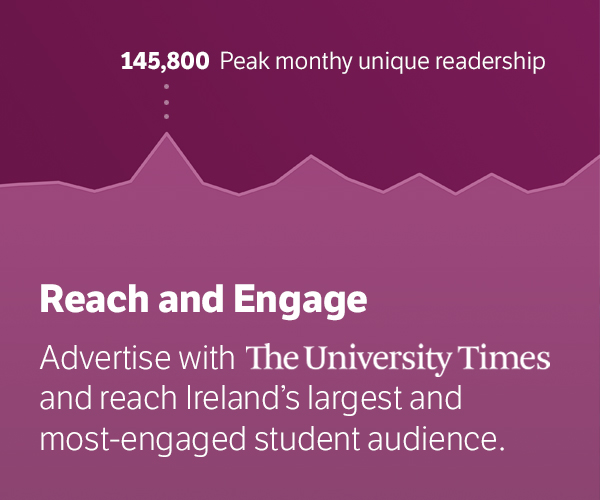 Among the six startups involved in the programme is "Nu", an ethical fashion brand that encourages consumers to be aware of environmental and social costs, as well as "SeaPunk", a family business that harvests Irish seaweed to create natural, easy-to-use products.
Other startups participating in the programme include "Worksmarter" – which provides a digital solution to streamline the paperwork involved in construction – as well as "Equine MediRecord", an application-based medicine log for thoroughbred racehorses. "Greener Globe" is a startup producing environmentally friendly shower heads, while the students behind "Change Donations", a free app that helps users donate to charities, will also travel to New York.
In a press statement, Trinity's Head of Student Entrepreneurship Gavan Drohan said: "It has been hugely inspiring to see how far these six startups have come over the last year. We are grateful for all the support we are receiving on this trip and are excited to see how the US market responds to some really innovative solutions."
This announcement comes just one month after Trinity was announced, for the fourth consecutive year, as Europe's leading university for producing undergraduate entrepreneurs.
Entrepreneurship has become an increasingly important part of College's strategy in recent years. Trinity recently launched its €1 billion Technology and Enterprise Campus (TTEC), which the College hopes will become a globally recognised centre for innovation.