After concerns over the impact of Brexit on university entrants, the government has announced that UK students wishing to study in Ireland next year will continue to pay the current fee rate.
UK students wishing to study in Irish universities will also be supported, the government announced today.
Minister for Education Joe McHugh said in a press statement that he would strive "to bring longer term clarity for both Irish students wishing to study in the UK and UK nationals wishing to take up studies in Ireland.
ADVERTISEMENT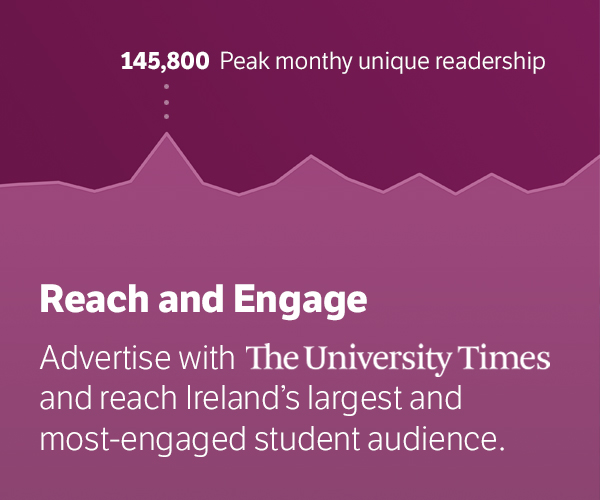 "It is vital that both Ireland and the UK continue to build on the strong and valuable co-operation which currently exists", McHugh said.
UK students enrolling to study recognised courses in Irish universities for 2019/20 will pay the €3000 student contribution fee – the same rate that applies to Irish and EU students.
Irish students applying to study in the UK in the 2019/20 academic year will be eligible to avail of SUSI grants.
The rate of fees and availability of grants for UK students studying in Ireland is subject to government review before the 2020/2021 academic year.
This decision follows the government's recently published contingency action plan for Brexit.
In a press statement, Mitchell O'Connell said: "I am delighted to be able to provide certainty for prospective students applying for college places in Ireland and the UK."
Minister also said that the Department of Education was working on amendments to the 2011 Student Support Act, which would "ensure that eligible Irish and UK students continue to receive grant supports for the 2019/20 academic year".
This announcement comes in the wake of great uncertainty in a post-Brexit environment. Northern Irish students faced confusion over whether they would be classified as EU or non-EU citizens ahead of the UK government's plans to formally leave the EU in March 2019. Tuition fees for non-EU students in Trinity costs a minimum of €18,000 per year for an undergraduate degree.
In November, The University Times reported that Trinity extended its admissions feasibility study to increase Northern Irish applicants for a fifth year, after the College announced the first fall in applications from the North in four years during the summer.
This year marked the first fall in applicants from the North since the study began in 2014. Between 2015/16 and 2017/18, the number increased by 22 per cent, before dropping this year from 964 to 759.
Currently over 10,000 Irish nationals are studying third-level education in the UK. Approximately 1,100 UK students, as well as 1,300 Northern Irish students, attend Irish universities at undergraduate and postgraduate level.