For students at Trinity, construction work can seem like an inescapable fact of life. From the seemingly endless Luas works ruining the view from Front Arch to the regular struggle of realising a convenient gate is closed off, and the accompanying, resigned trek to the Science Gallery exit, cranes can seem as almost prevalent on campus as kooky academics.
All this makes it easy to forget that eventually – even if it seems like a long way away – students will start to see the fruits of this gate-closing labour. In the relatively near future, Trinity students will be treated to a new Business School, a Law School, Trinity's Technological and Enterprise Campus, and yes, a more functional Luas line. If they've been storing their luggage and items away in something like Perth storage, then they will soon be able to move their belongings into this new development.
But perhaps most relevantly – and certainly most immediately – construction will soon be finished on the much-awaited new purpose-built student accommodation on Pearse St: Printing House Square. The development, which has had its fair share of roadblocks along the way, is finally due for completion in time to house students next September. Early plans promised that the build would "reinvigorate" Pearse St, but what does this mean? And what, after all this construction, will the building ultimately look like?
ADVERTISEMENT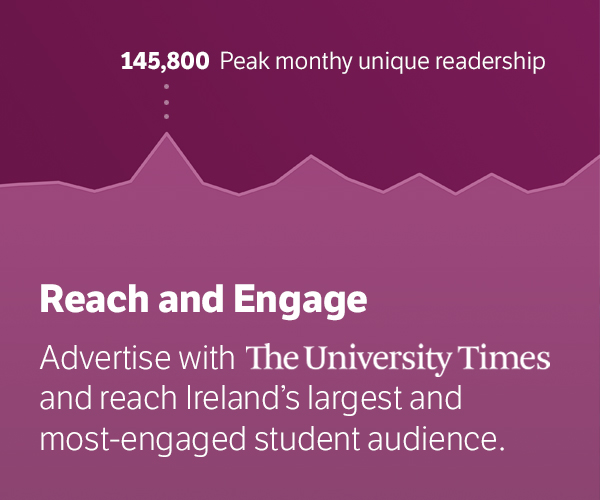 Printing House Square, a redevelopment of the Oisín House property on Pearse St, was officially given the go-ahead by Dublin City Council in 2016, but was in the pipeline for years before that. Initially intended for completion last year, the development faced a series of setbacks, with the most challenging coming in the form of opposition from An Taisce and rejection by An Bord Pleanála. The build, they argued, would risk compromising the existing aesthetic of Dublin City Centre.
Now, as the building looks set for completion over a year after initially proposed, and the building insurance is now being sorted. All involved are hoping will be consistent with this prized Dublin aesthetic and embraced by the College community. But if this really is the intention, the building's plans, which paint a picture of a building that will both fit in with Trinity's heritage buildings but provide students a modern, fit-for-purpose space, display that College has truly listened to the needs of students.
From fully equipped squash and racquetball courts and a renovated version of Luce Hall's old rifle range to ergonomically sound seminar rooms, this is a building that, College officials hope, will boldly announce what a new vision of Trinity should look like.
That's not to say that nothing is familiar. The building will first and foremost provide accommodation, housing almost 250 students – a lower number of bed than originally planned. As in parts of Trinity Hall, apartments will be arranged in groups of six ensuite rooms, all connected to a communal kitchen space.
The plans, which paint a picture of a building that will both fit in with Trinity's heritage buildings but provide students a modern, fit-for-purpose space, display that College has truly listened to the needs of students
At a deeper level, attempts have been made to keep the new development connected to the old in a psychological sense: groups of apartments will be divided into houses, continuing the numbering from Goldsmith Hall, for one. Even the name Printing House Square comes from the Provost's insistence that the building fit in with the tradition of the many squares on the main campus, from Fellow's to Front.
Walking in from Pearse St through the new entrance – which will look quite similar to the Nassau St entrance, with a security office stationed there under the mass of concrete – students will find a welcoming square, with seating and open spaces. Parts of the ground have been carved into to create different levels and extra lighting for the services below. A glass pyramid – reminiscent of the Louvre's – features prominently and another block of glass houses a lift down to the new Health Centre and Disability Service. The only places in Printing House Square without natural lighting will be the sports courts on the lowest level. Continue through the square and you will step onto the campus your familiar with, at the junction of New Square, the Rubrics and Botany Bay.
Rooms in the building will have views over the square and efforts were made by architects to ensure good lighting and pleasant, modern bedrooms where students could be comfortable studying. Pale wooden desks with sleek shelving in minimalistic, snug rooms looking out of their large windows, with lecture theatres just minutes away and all that town has to offer close by.
These aesthetic considerations are interesting points of fascination, but the square will do more than just make Trinity look good. The building will be used to house a number of College services, with College officials hoping that some of the more major problems in university administration will be alleviated by the new premises.
An instructive example is the relocation of the Disability Service from its old premises in the Arts Block. The new "Ability Hub" will include a drop-in centre, alongside six bookable meeting rooms. Speaking to The University Times, Director Declan Treanor, discusses what this will mean for the Disability Service: "That space is going to really open up things for people with disabilities in Trinity and outside", he explains. "We're trying to develop it as a social enterprise."
Treanor hopes that the new building will serve as a hub for all students to socialise in and engage with. "We're hoping that we'll be able to get the disability community coming more into Trinity", he says.
The new building will help to solve further problems, in more surprising ways. The relocation will be accompanied by a name change for the Disability Service, with the creation of new signage and office spaces providing the perfect opportunity for rebranding. "We never actually put the name on the door of our office", Treanor explains, "because some people just don't connect with the words, or they don't want to go into a space that's called that". The new name will be the result of contributions from students in a College-wide survey – mimicking recent efforts to include students in more trivial decisions – which will be sent out next month.
On top of this, the new accommodation at the crux of the building will be "universally accessible", with Treanor describing them as "the best accommodation Trinity will have by a long shot" in terms of accessibility. With nearly 1,800 disabled students in Trinity, almost 10 per cent of the student population, Treanor tells me how "diversity is working, it's just a case of making sure that students have the spaces to do what they want to do – it's really important for us".
The improvements don't stop there. Just below the relocated Disability Service, the College Health Service will also be moving into the premises. Speaking to The University Times, Director of the Health Service, Dr David McGrath, explains the problems that the build hopes to overcome: "When the architect was given the remit to design the health centre here, about 25 years ago now, there was an understanding that there would never be more than a combined staff and a student population of 10,000, so that's what it was designed for," he says. "Now we are at about 25,000 students and staff so it's just impossible to deliver a service within the building."
McGrath hopes that the relocation, which will include seven medical consulting rooms and a purposely designed seminar room, will take the pressure of a seriously overburdened Health Centre
On top of this, certain demographics of student groups, McGrath says, visit the Health Service more often than others, "so when College takes on 2,000 international postgrads that's the same work for the health centre as 9,000 Irish undergrads".
McGrath hopes that the relocation, which will include seven medical consulting rooms and a purposely designed seminar room, will take the pressure of a seriously overburdened service. The Health Service hopes to see "at least" two more full time GPs and practice nurses being hired in conjunction with the move, and the new location will provide a more conducive space for dealing with student health issues. "They're future-proofing it against the increase in student numbers and the demographic changes", says McGrath, "so we will have the infrastructure".
Even more is being staked on this building. Speaking to The University Times, Dean of Students Kevin O'Kelly describes how the placement of the Printing House Square development could open the main campus up to nursing and midwifery students, who are currently based on D'Olier Street.
Rather than having to use the existing back-door Pearse St entrance, these students will now be able to enter the campus through a newly constructed main entrance being developed as part of the Printing House complex. "It will be a very open, welcoming gate", he says. "It should make it easy for them to pop over and have lunch."
Students may not yet know much about the project, but as the end of construction nears, they will certainly notice the change – whether it's the new entrance, an extra outdoor square to sit outside and socialise or simply a bed after a tough accommodation search, there's something for everyone to appreciate. In an email statement to The University Times, Trinity College Dublin Students' Union (TCDSU) President Shane De Rís expressed excitement about the imminent completion of the building. He said that it would "bring life to a quiet section of campus and greatly enhance the experience of students who use the services it will house, and those who live there".
"For years we have been calling for extra accommodation to be provided by college and the extra beds are welcome amidst the current student housing shortage", De Rís said of the development, referencing the difficult situation students find themselves in when seeking housing.
The possibilities the building could bring to the College community – and the solutions it poses to long-established problems – perhaps explains the rush to get the build completed by this year. As O'Kelly explains, construction was carried out whenever possible. When Prince Harry and Meghan Markle visited the campus last year, building only shut down for a few hours, despite pressure to close for the full day – College couldn't afford to lose a day's building. This high-pressure schedule was complicated by the fact that noisy construction work had to be kept to a minimum in the run-up to exams, to avoid an uncomfortable situation of College's own physical expansion hurting its student's studies.
If all goes to plan, then, and the building is completed on time, Printing House Square could legitimately live up to its promises of creating a "vibrant student community" and other jargon-heavy claims of College promotional materials. With improved infrastructure, more services, and of course, more accommodation, Printing House Square could turn out to be worth the noisy construction works students have had to deal with.