With humble beginnings as the go-to brand for technical wear, meant for use in the harsh elements of the great outdoors, The North Face has become a staple of the wannabe-urban youth, all thanks to its now infamous puffer jacket.
Much like a viral disease, The North Face puffer has quickly spread among the student of Trinity in colourways of angry red or sickly pale pink, as well as the classic black number. What's more, the infectious desire for a puffer jacket branded with The North Face's quarter-circle logo does not discriminate between differing styles. People are sporting the jacket with anything from a floral dress, classic blue jeans or even chinos. It has become the go-to outerwear choice of a considerable number of our peers.
That is the fascinating thing about The North Face as a brand. It somehow appeals to the sartorially minded, the purely practical fashion-phobe and everyone in between. The down-stuffed jacket is undeniably practical yet still considered by many to be aesthetically pleasing. From the actual north face of a mountain, to off duty models in London or New York, to the humble Arts Block benches, the puffer coat has been a comfy addition to many a wardrobe.
ADVERTISEMENT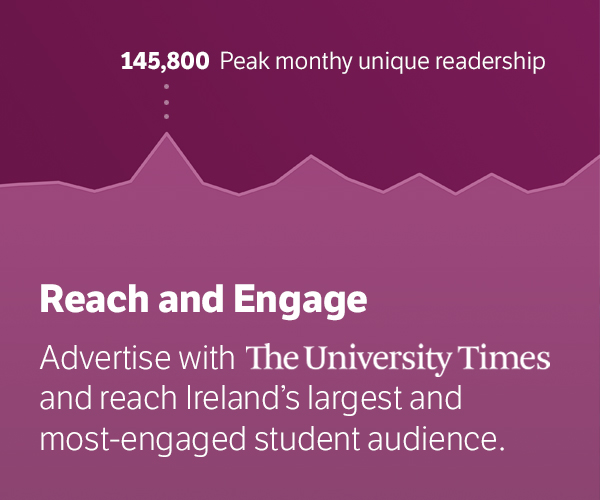 Its popularity amongst students is rather ironic, seeing as The North Face designs clothing with activities such as hiking, camping and other wholesome outdoor pursuits in mind. These activities are a far cry from the urban boy or girl zipping up their puffer for the trek home after a night of techno and Prazsky, clutching at the remnants of the night's rollies in their deep pockets.
But where did the brand's fashion credibility come from? The North Face sits alongside the likes of Timberland and Helly Hansen as high performance clothing brands that have been appropriated by urban youth culture over the last few decades. The jacket appears in a 1993 Wu Tang Clan music video and has continually demonstrated its popularity within the American hip-hop scene, largely because of its practical outerwear being so suitable for gangs of teenagers roaming city streets especially in the cold months. It is for a similar reason that the coats became so popular in cities like London and Liverpool.
More recently, the brand has collaborated with streetwear giants Supreme, cementing its position as an urban-aesthetic staple. They have also collaborated with Japanese designer Junya Watanabe on a recurring basis over the past decade, proving that the brand bafflingly holds sway with the more design-orientated fashion pack as well.
A friend of mine recently complained that her puffer kept her uncomfortably warm, but she evidently would rather forgo a reasonable temperature to maintain the now coveted "urban-techno" look. Given the colder weather recently, perhaps The North Face puffer will have a chance to fulfill its intended purpose, rather than serving as merely a signifier of urban cool.