The upcoming TV series Normal People, based on the book by Trinity graduate Sally Rooney and directed by Oscar nominee Lenny Abrahamson, has put out a casting call specifically for Trinity students to appear as extras in the show.
The notice was posted on Movie Extras, inviting Trinity students to apply to be part of filming that will take place on campus in late July. The deadline to apply is July 31st.
The production of Normal People, which will air as a web series on BBC Three, is shaping up to be a Trinity-dominated affair. In addition to casting Trinity students, the novel from which the series is being adapted is largely set in Trinity, inspired by Rooney's own time in College. Rooney will pen the screenplay for the series herself.
ADVERTISEMENT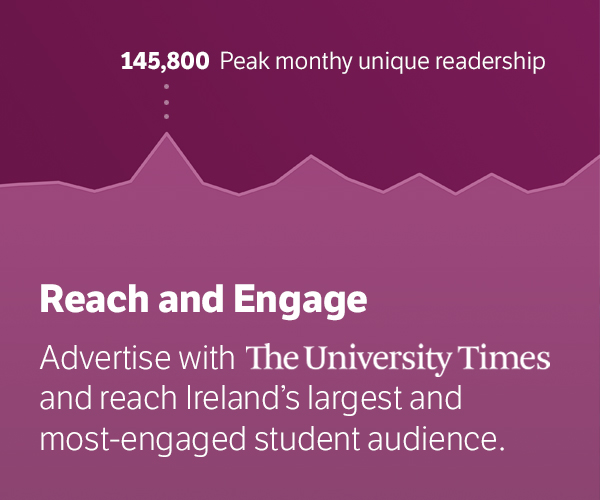 Abrahamson, who will direct the series, is also a Trinity graduate. He was nominated for Best Director at the Oscars in 2015 for his work on adapting Emma Donoghue's novel Room into a film. Abrahamson has directed multiple award-winning films set in Ireland, including Garage and Adam and Paul.
Normal People, which follows the complicated romantic paths of two young people studying at Trinity, is Rooney's second novel and has garnered critical acclaim around the world. Earlier this month, it was named Book of the Year at the British Book Awards, beating out both Michelle Obama's memoir and Milkman by Anna Burns, which won last year's Man Booker Prize.
The award is the latest in a long line of accolades for the novel, including the Costa Novel Award, Novel of the Year at the Irish Book Awards, and the Waterstones Fiction Book of the Year. It was also longlisted for the 2018 Man Booker Prize and shortlisted for the 2019 International Dublin Literary Award.
The New York Times has called Rooney the "first great millennial author", while the Guardian proclaimed Normal People "a future classic".
Rooney's debut novel, Conversations with Friends, also received widespread praise, despite being described by the author herself as "absolute trash".
A native of Castlebar, Co Mayo, Rooney studied English in Trinity, graduating with a degree in American literature. She was elected a scholar in 2011.