Trinity will introduce two new single honours undergraduate courses, as well as two new dual degree programmes with Columbia University, which the College hopes to open to students by September 2020.
The introduction of two new joint programmes – in film and the history of art – with Columbia University in New York marks a significant expansion of Trinity's current partnership with the US university, which saw its first intake of students enter Trinity this year. Students in the dual degree programme spend their first two years at Trinity before completing their final two years at Columbia.
The subjects already on offer in the Trinity–Columbia programme are English studies, European studies, history, and Middle Eastern and European languages and cultures.
ADVERTISEMENT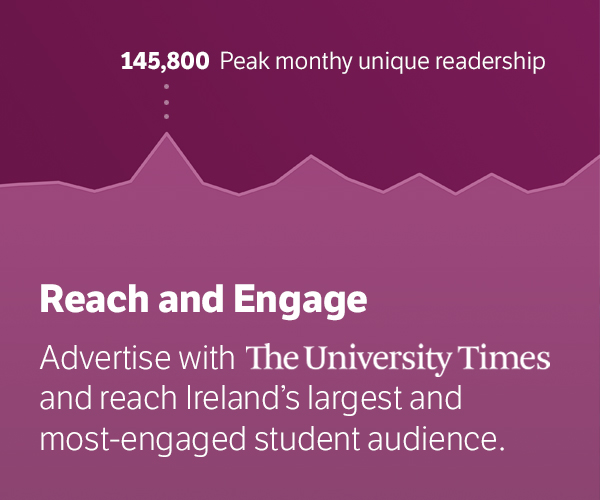 Single honours undergraduate degrees in both film and the history of art have also been approved. Both were previously only available as part of the two-subject moderatorship programme at undergraduate level, or as full-time postgraduate courses.
In line with the aims of the recently introduced Trinity Education Project, the new courses will emphasise practical elements. The film course title will be renamed from "film studies" to "film" to reflect a renewed focus on hands-on filmmaking, including screenwriting and editing. The new art history courses will also incorporate practical options for earning credits, such as internships and trips abroad.
"With the single honours undergraduate course we are both delighted and excited to be able to offer more hands on engagement with filmmaking while also retaining high expectations of strong critical engagement", said Dr Justin MacGregor, who recently took up the post of Head of the Department of Film, in an email statement to The University Times.
"We believe this combination will help produce practitioners and critical thinkers with a wide understanding of film and filmmaking", he said. "It is certainly my belief that this is an ideal combination for future leaders in Irish screen industries."
In recent years, many successful Irish filmmakers have been Trinity graduates. Prominent filmmakers Ed Guiney and Lenny Abrahamsom both attended Trinity together, during which time they set up the Trinity Video Company. Guiney recently produced the Oscar-nominated pictures The Favourite and Room, while Abrahamson received a nominee for best director for Room. Irish director Neasa Hardiman also received her PhD in film from Trinity.
Dr Rachel Moss, who is Head of the Department of History of Art and Architecture, says the department has been working towards a single honours course for some time.
"Although there are quite a number of single honors courses available in the UK we will be the only university in Ireland to offer this", Mosssaid said in an email statement to The University Times.
"The new single honors degree will allow us to provide students with a deeper understanding of art and architecture globally, making use of the rich collections on our doorstep", she said.