Filming will take place on campus this week for Normal People, the award-winning novel penned by Trinity graduate Sally Rooney.
In an email sent to Trinity staff and students, the College said filming for the novel's BBC adaptation will take place from Thursday this week until the following Tuesday. The email warned that there will be disruptions on campus during filming.
On Thursday, filming will take place in the Ussher Library from 7.30am to 9.30am and in the Arts Block from 10am to 6pm.
ADVERTISEMENT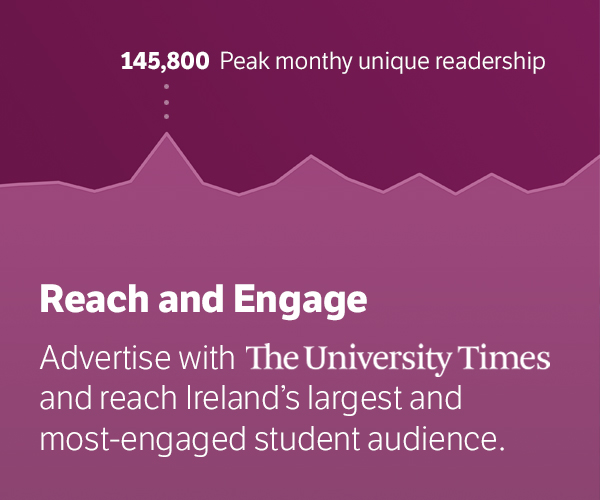 Filming will continue on Friday in Front Square, the Cricket pitch and the Graduates Memorial Building (GMB).
Monday will be the busiest day of filming, with scenes being shot in the exterior of the Berkeley Library from 12pm to 3pm and the interior from 5.30pm to 8pm, Front Square from 3pm to 5pm and the exterior of the Rubrics from 8pm to 11pm.
Vehicle access to campus will also be limited, with traffic accessing Parliament Square between 2pm to 7pm on Friday diverted to the east and south sides of Library Square. There will be no vehicle access to the Rubrics between 7pm and 11pm on Monday, and vehicles will be diverted via the north and south sides of Library Square.
There will be no access to the picnic benches outside the Arts Block from 5pm to 6pm on Thursday, and the steps up to the Berkeley Library will be blocked off from 12pm to 3.30pm on Monday.
The series will be aired on BBC 3, and is being directed by Trinity graduate Lenny Abrahamson. Paul Mescal, a graduate of Trinity's Lir Academy, will play Connell, one of the story's protagonists, while Daisy Edgar-Jones will play Marianne.
Normal People has picked up a long list of awards since its release, including the Book of the Year at the British Book Awards, Costa Novel Award, Novel of the Year at the Irish Book Awards, and the Waterstones Fiction Book of the Year.
It was also longlisted for the 2018 Man Booker Prize and shortlisted for the 2019 International Dublin Literary Award.
The New York Times called Rooney the "first great millennial author". Critics have praised the novel, which concerns the on/off relationship of two Trinity students, for its accessible yet profound style, and her sensitive but honest depiction of relationships in the modern world.
A native of Castlebar, Co Mayo, Rooney studied English in Trinity, graduating with a degree in American literature. She was elected a scholar in 2011.