Trinity asked the government for an exemption to the local property tax, claiming the charge – which would cost the College over €100,000 – would force it to raise the price of its accommodation.
In a letter sent to the Department of Finance on May 10th, 2018, College's then-Chief Financial Officer Ian Mathews said that local property tax "is an additional cost that must be recovered from our students", the Sunday Business Post reported today.
In the letter, sent as part of a Department of Finance public consultation on the charge, Mathews – who left his post in Trinity in December 2018 – said the College was "seeking to maintain the cost of our student accommodation at affordable rates for our student body". He said the tax would cost College €105,000 – "a significant amount to Trinity but insignificant relative to total exchequer receipts for LPT".
ADVERTISEMENT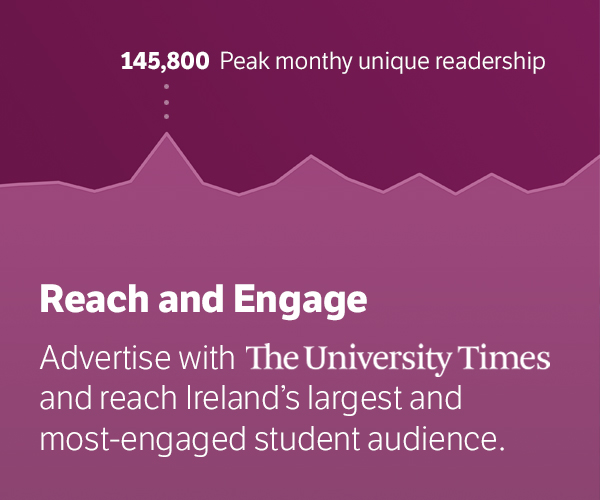 Speaking to The University Times, Trinity College Dublin Students' Union President Laura Beston said: "I think it's very important that we're applying for this exemption as it matters a lot for Trinity students to be able to avail of the cheapest possible accommodation."
Beston said that "€105,000 is a ridiculous number for Trinity to have to pay just to be able to bring accommodation for its students. We're not a business, we're an educational centre first and foremost".
Trinity's submission was one of several made to the government about the charge, which will be considered by the Oireachtas Budget Oversight Committee.
Mathews said that "students face ever-growing accommodation costs reflecting the shortage of suitable student accommodation nationwide and in particular in Dublin".
He said Trinity's accommodation was more like that provided by boarding schools, which are exempt from the tax. Students, he said, "do not have any facilities for washing and drying clothes, within their accommodation unit, post is not delivered to their address rather the administration office of the campus and students are prohibited from introducing any additional furniture".
Matthews added that an exemption for all higher education institutes would cost the government around €2.4 million, less than 0.5 per cent of the amount brought in by the tax, adding that exempting Trinity would "provide some measure of relief for the student and not-for-profit education sector whilst simultaneously generating exponential goodwill".
After spending 24 years in Trinity, Mathews left the College in December for a post as Vice-Chancellor of Administrative and Financial Affairs at Abu Dhabi University.
In a press statement upon his departure, Mathews said it had been a "pleasure and a privilege to work in Ireland's premier University".
"I have thoroughly enjoyed my time working with great people throughout the organisation and I want to thank all who have supported me over the years. After 24 years in Trinity, it will be a significant change however I am excited about the future and relish the challenges ahead", he said.
Provost Patrick Prendergast said that "Ian has made a significant contribution at one of the most difficult junctures in Trinity's recent history. He has helped to turn around the university's finances in the wake of the financial crisis".