For the first time in Trinity's history, two lists of Scholars have been announced in the same year. The second list, however, was read out as part of the scholarship announcement scene in Normal People, filmed today on the steps of the Exam Hall.
A plummy-voiced provost lookalike read the list of new Scholars as a bemused crowd of onlookers and extras watched the scene unfold.
Each name was met with applause from the crowd, with the crew encouraging increasingly raucous applause.
ADVERTISEMENT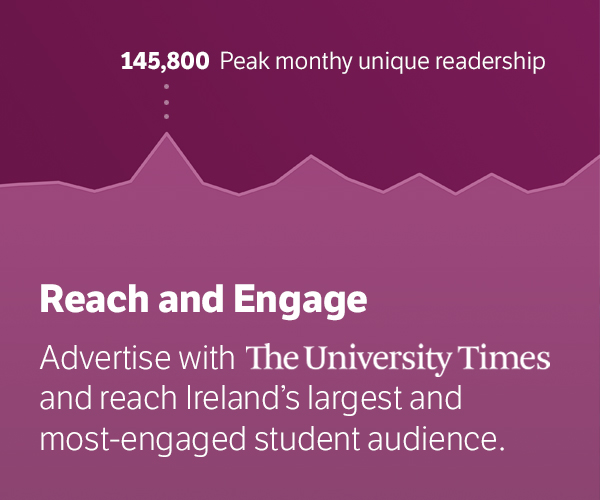 Meanwhile Connell, one of the the story's protagonists, watched on as his long-term love interest, Marianne, kissed her boyfriend metres away.
Much to their delight, both Connell, an English student, and Marianne, a history and political science student, won a scholarship.
In the book, the scholarships mean very different things to Connell and Marianne. Connell, who comes from more humble beginnings, is delighted at the financial freedom it grants him. Marianne, on the otherhand, sees it as more of a confidence boost.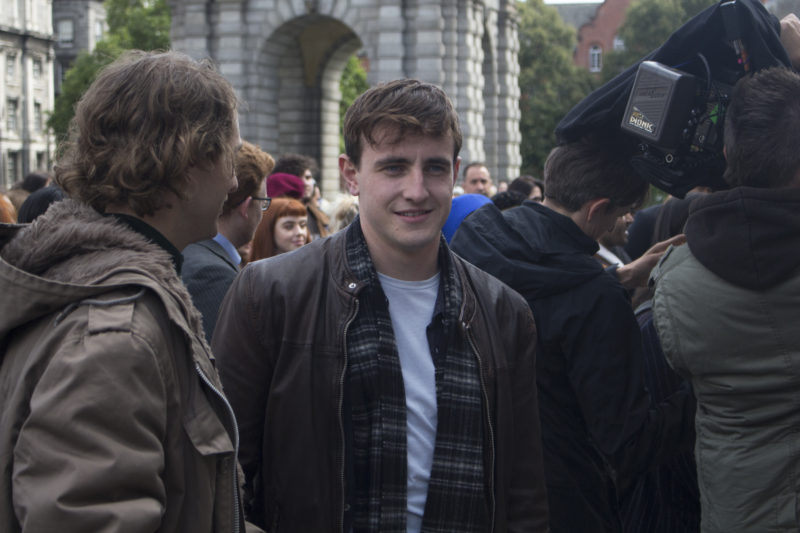 For much of the summer, areas of the College have been temporarily shut down to facilitate the filming of Normal People.
The series will be aired on BBC 3, and is being directed by Trinity graduate Lenny Abrahamson. Paul Mescal, a graduate of Trinity's Lir Academy, will play Connell, one of the story's protagonists, while Daisy Edgar-Jones will play Marianne.
Normal People has picked up a long list of awards since its release, including the Book of the Year at the British Book Awards, the Costa Novel Award, Novel of the Year at the Irish Book Awards, and the Waterstones Fiction Book of the Year.
It was also longlisted for the 2018 Man Booker Prize and shortlisted for the 2019 International Dublin Literary Award.
The New York Times called Rooney the "first great millennial author". Critics have praised the novel, which concerns the on/off relationship of two Trinity students, for its accessible yet profound style, and her sensitive but honest depiction of relationships in the modern world.
A native of Castlebar, Co Mayo, Rooney studied English in Trinity, graduating with a degree in American literature. She was elected a Scholar in 2011.