More than 20 years after the abolition of higher education fees, Ireland now has the second highest student contribution fees in Europe. This system is often referred to as having "free fees". Our politicians have a great sense of humour.
A higher education qualification is the new norm in Ireland – in the 1950s the norm was a primary certificate and in the 1970s it was a leaving certificate. Today, two out of three school leavers enter higher education before the age of 23 – over 60 per cent, compared to 10 per cent in the 1960s. We now have more than 230,000 students in higher education, but colleges are relying more and more on private investment over state funding. The sector is now systematically underfunded – impacting students, innovation and the economic prospects for the country.
Economic success in the 1990s was linked to earlier investment in education. Free secondary education in the late 1960s and the expansion of higher education, including that of regional technical colleges in the 1970s and 1980s, were milestones in the development of our economy and our emergence as a modern nation.
ADVERTISEMENT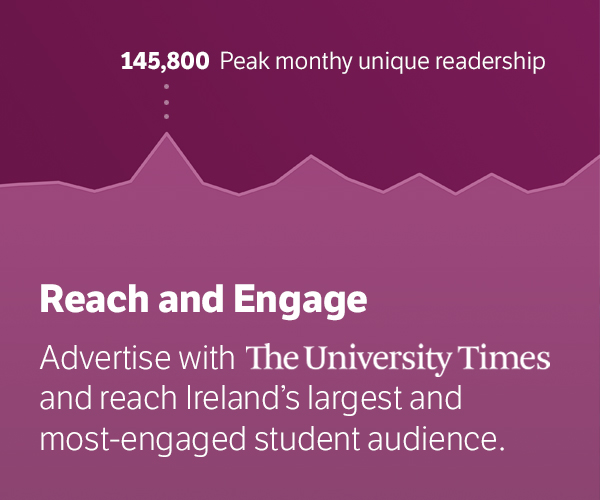 Surely we're not done yet? Future economic success certainly depends on our ability to adapt and compete in global markets. Ireland needs to be ambitious about continuing to deliver world class education and about improving quality and access. The system is in a crisis and there is no sign of long-term planning from the government.
Education, at all levels, is a public good which should be publicly funded
The recent comments from Education Minister Joe McHugh – stating that students who can't afford to go to university should consider regional options – are out of touch. The burden on students and families is immense. The average student grant is not nearly enough to live on, most private accommodation firms are charging extortionate rents and new reports show that over two thirds of students are struggling to afford college. The recent Irish League of Credit Unions Report shows that 74 per cent of students surveyed have to work during college term to cover costs and 18 per cent reported that their mental health is impacted by the financial pressure.
Equal access to quality third-level education is the cornerstone of any growing economy. There needs to be long-term thinking about how to fund the sector and how to ensure that every student has the same opportunity to attend college, regardless of their financial means.
The need to invest is acute. Higher education has been starved of funding for the last decade. Since 2006, there has been a significant deterioration in public spending per student. Over the past decade, public spending per student increased marginally at primary and second level and fell by approximately 20 per cent at third level. Education, at all levels, is a public good which should be publicly funded.
Loan schemes have been bandied about as a panacea. However, this would not save any money for the state immediately. In fact, the government would initially be forced to borrow more, and administration of such schemes comes with high costs. As sure as day follows night, loans would cause an escalation in fees, causing an escalation in loans.
England's experience should be sobering for loan fans – £45 of every £100 in loans in England are written off, there are over £54 billion in outstanding loans and if the status quo prevails, this is projected to rise to £330 billion by 2044.
A graduate tax, favoured by others, is essentially an invitation to emigrate. It could destabilise the whole tax system – people who have already graduated wouldn't pay the higher tax rate that new graduates would pay.
England's experience should be sobering for loan fans – £45 of every £100 in loans in England are written off
In non-public colleges in the USA, enormous mortgage-style loans are normal and exclusionary. Student loan debt in the US exceeds $1.3 trillion: over seven million are in default. This puts college beyond the reach of less wealthy candidates. Drop-out rates linked to financial pressure are enormous. Fees often dictate the subjects chosen and create a prestige race for colleges.
If we want equality of access, the best option for higher education funding is the publicly funded model. We're not the only people saying this – every German state now has free tuition. In Denmark, free tuition coupled with solid support grants make the country a very attractive option for study. Scotland has free tuition. Chile increased its corporation tax to invest in higher education.
But why should we care about being a land of scholars? According to the Organisation for Economic Co-operation and Development, higher education contributes to higher rates of social participation, health and civic life.
The economic arguments for investment in education at all stages are obvious. We need it – a government with its eyes on the future would commit to raising additional public funding for higher education to reduce the student fee and eventually abolish it, lowering the burden on households with students.
Political parties would do well to take note that approximately 80,000 new student voters have been registered to vote by students' unions and the Union of Students in Ireland in the past five years and recent referendums have shown a marked increase in the youth vote. When the general election comes, I have no doubt that the students of Ireland will be ready.
The myth that we can't afford to invest in higher education needs to be put to bed – the reality is we cannot afford not to.
---
Laura Harmon is a former president of the Union of Students in Ireland and served as the mobilisation team leader for the Together for Yes campaign.