The presidents of all seven Irish universities today called for a rethink on how research is funded in Ireland after the European Research Council granted Irish-based researchers only one of its 408 grants.
In a press statement, the Chair of the Council of the Irish Universities Association and President of Dublin City University, Brian MacCraith, said that Ireland's lack of funding grants from the European Research Council was "a clear warning signal that demands urgent attention from government and the funding agencies".
"As an island economy on the western edge of Europe, it is imperative that we have a world-class university sector to compete effectively for international investment", he said. "Research plays an integral role in maintaining a world-class system. We now have the highly regrettable situation where many of our top scientists and researchers are getting no national funding."
ADVERTISEMENT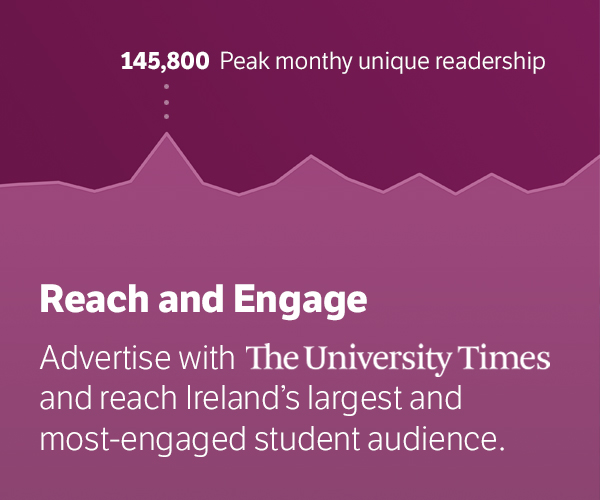 The European Research Council, which is the European Union's main research funding agency, granted €621 million in funding this year.
Denmark received 73 grants, the most out of any country. UK researchers were awarded 64 grants, the second-highest number of grants received.
Ireland, Estonia, Croatia, Hungary, and the Czech Republic were the only countries to receive only one grant.
MacCraith also addressed the recent Times Higher Education world rankings – in which Trinity dropped 44 places – saying that "in a week when some universities saw further slippage in international rankings it is clear that addressing research funding as part of an overall investment package for the sector is urgently needed."
Yesterday, Trinity's Dean of Research, Linda Doyle, warned that universities across the world are passing Trinity by, after the College placed at 164th in the Times Higher Education World University Rankings.
In a video posted on her Twitter, Doyle said: "When we look at the numbers behind the rankings, what we see is a very steady performance. The challenge for us is that other universities around the world are improving and passing us by."
"We can also see that national initiatives focusing on excellence are underpinning these improvements", she said.
Doyle added that Trinity being the number one ranked university in the country was "not good enough in a globally competitive world" and that Trinity can do better "if there is sustained, long term investment in the third-level sector in Ireland".
In June, Trinity launched its first-ever Research Excellence strategy. The College based the strategy on a research charter which set out principles to guide research in Trinity such as cherishing academic freedom, fostering and growing research talent, positioning research at the heart of Trinity and different disciplines and schools collaborating in their research.
Speaking at the launch of the strategy in the Douglas Hyde Gallery, Provost Patrick Prendergast said: "Just like the heart pumps blood around the body to all the major organs, we are explicitly linking research to the key priority areas of this university."
"We are adamant about our focus on fundamental and applied research and we prioritise the resourcing of research", he said.
Under the strategy, Trinity hopes to increase the resources going into its research by attracting world-class researchers from abroad, encouraging current Trinity researchers to become more proactive in securing grants, setting up a Dean of Research fund for "seeding and supporting research", looking for philanthropic donations and continuing to lobby the government to increase funding.
Correction: October 6th, 2017
An earlier version of this article incorrectly referred to the Irish Universities Association as the Irish University Association.