Trinity's Dean of Research, Linda Doyle, today warned that universities across the world are passing Trinity by, after the College slumped by 44 positions to 164th in the Times Higher Education World University Rankings.
In a video posted on her Twitter today, Doyle said: "When we look at the numbers behind the rankings, what we see is a very steady performance. The challenge for us is that other universities around the world are improving and passing us by."
"We can also see that national initiatives focusing on excellence are underpinning these improvements", she said.
ADVERTISEMENT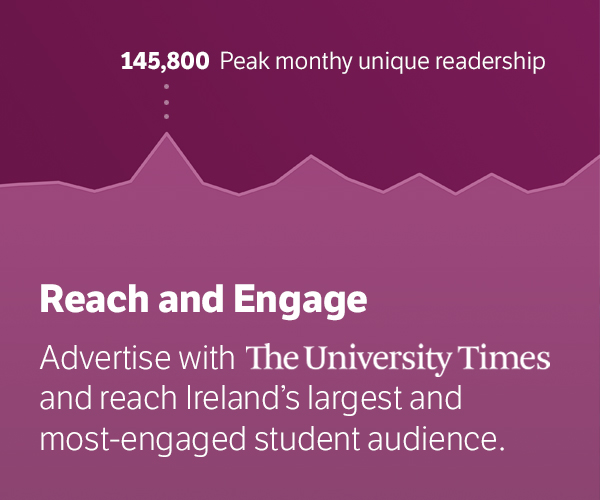 Doyle added that Trinity being the number one ranked university in the country was "not good enough in a globally competitive world" and that Trinity can do better "if there is sustained, long term investment in the third-level sector in Ireland".
Three Irish higher-level institutions made the top 250 of the rankings, which compare over 1,250 universities and third-level institutions around the world. The Royal College of Surgeons in Ireland (RCSI) and University College Dublin (UCD) both placed in the 200-250 bracket.
In 2017, Trinity fell out of the top 100 for the first time ever in the QS World University Rankings, falling another four places last year.
In 2016, Trinity set up a Rankings Steering Group to combat the College's steady decline in rankings. The group's strategy focused on areas such as outputs, citations, funding levels, staff composition, and reputation.
The steering group recommended the development of a publications strategy to improve Trinity's performance in citations and research categories in international rankings. Research output is a major component assessed by rankings bodies, with 30 per cent of the Times Higher Education metric for ranking universities based on research undertaken by staff.
Last year, Provost Patrick Prendergast said world university rankings were "reductive", adding that they fail to take into account the College's recent achievements and initiatives.
In his final "State of the College" address, he said: "I believe we are under-ranked – it's taking time for the rankings to catch up with all we've done."
Trinity was ranked 67th in the QS rankings when Prendergast began his tenure as Provost.
Irish universities have grappled with a severe lack of government funding in recent years. Speaking to The University Times in March 2016, Rankings Editor of Times Higher Education Phil Baty said that "money talks, money's important, and there is a sense, I think, where universities that we can see are starved of funding or lacking sufficient funding to stay competitive are suffering in rankings".