Trinity has dropped 44 places to 164th in the Times Higher Education World University Rankings.
In response, the College is now calling for a national strategy to tackle higher education's funding issues.
Last year, Trinity was ranked 120th in the world, a three-place slump from 2017.
ADVERTISEMENT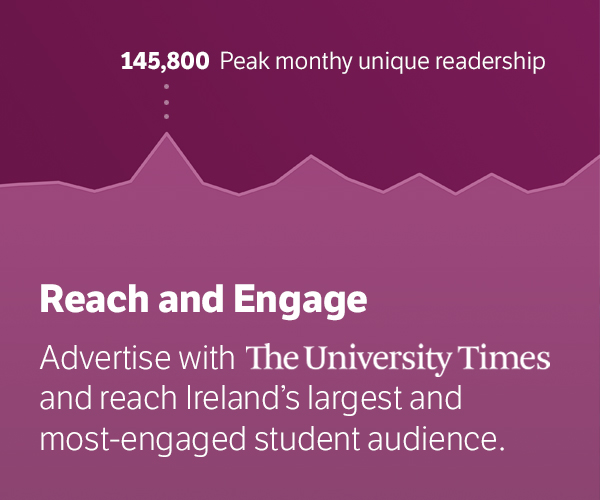 In a press statement, Dean of Research Linda Doyle described the ranking as "an undoubtedly disappointing result" and said that "higher education rankings need to be made a national priority as other countries have done".
"Looking at the scores behind the rank, our performance is steady", she said. "However, this is not good enough in a world that sees many of our global competitors improve their scores through focused and sustained investment by their governments.
"There is no denying that continuing underinvestment in university education and research in Ireland is catching up with us", she added.
"A knowledge economy needs strong knowledge institutions. The only way up is through investment that prioritises excellence", Doyle said. "Next month's budget is perhaps the last opportunity to ensure that Ireland continues to have at least one university ranked in the top 200."
She added: "Higher education rankings need to be made a national priority as other countries have done. We need to target funding where it can make a real impact. It is essential that we remain highly ranked to ensure that Ireland remains an attractive centre for global investment and a country renowned for the talent of its people."
The Times Higher Education World Rankings analyses over 1,250 universities with 13 separate indicators grouped into five categories: teaching, research, citations, international mix and industry income.
Last year, Trinity was the highest-positioned Irish university in the rankings. The Royal College of Surgeons in Ireland (RCSI) was the second highest, in the 201st-250th bracket. University College Dublin (UCD) was also in this bracket.
In recent years, Trinity has also fallen in the QS World University Rankings, currently sitting at 108th. The College fell out of the top 100 in 2017.
Last year, Provost Patrick Prendergast dismissed such rankings as "reductive" and said that they did not acknowledge the college's recent achievements and initiatives.
In his final State of the College Address, he said: "I believe we are under-ranked – it's taking time for the rankings to catch up with all we've done"
Trinity was ranked 67th in the QS rankings when Prendergast began his tenure as Provost.
Trinity's decline in the rankings comes as Irish universities grapple with a severe lack of government funding. Speaking to The University Times in March 2016, Rankings Editor of Times Higher Education Phil Baty said that "money talks, money's important, and there is a sense, I think, where universities that we can see are starved of funding or lacking sufficient funding to stay competitive are suffering in rankings".
In October 2018, the Irish Universities Association (IUA) launched the Save Our Spark campaign, urging the Government to address the funding crisis.
In a press statement at the time, Jim Miley, the Director General of the IUA, said: "Our universities are where the Irish spark burns brightest and the key to protecting that spark is securing better state funding. The Government simply can't continue to ignore this crisis."