The Union of Students in Ireland (USI) today called for an exemption to SUSI residency rules for asylum seekers living in direct provision, in an address to the Oireachtas Committee for Education and Skills.
After a summer that saw SUSI in the spotlight alongside the rising costs of student accommodation, Fitzpatrick today demanded the step as part of broader reforms in order to increase flexibility for students.
Fitzpatrick called the University of Sanctuary programme, which grants scholarships to some students living in direct provision, "positive but very limited".
ADVERTISEMENT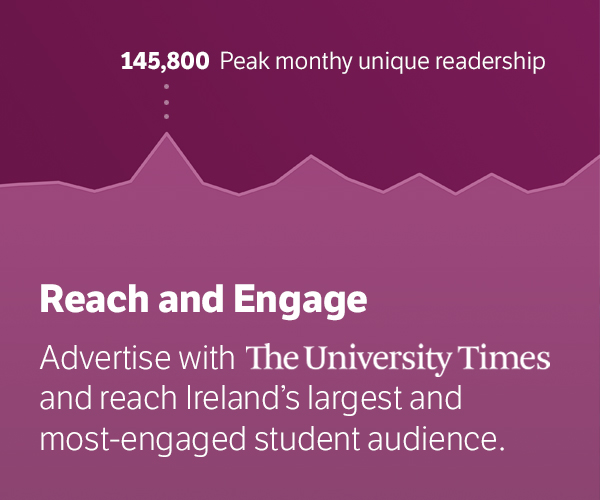 "We've asked for students who are refugees and living in direct provision to be omitted completely from the residency regulations in terms of the SUSI procedures, so they have access to higher-level education and can contribute back to the society in which they are living", she said.
"USI recognises and appreciates that the SUSI grant is a great support to students", she said, "[but] life can be full of unexpected occurrences and as a result some applications may not fit the criteria as comfortably as others".
Fanning added: "Direct-provisions students do sit the same Leaving Cert as Irish students. They do the same work, they could come out with 625 points and still not have an access route to college."
Fitzpatrick was joined by Ciara Fanning, the president of the Irish Second-Level Students' Union (ISSU).
Both Fitzpatrick and Fanning called for changes to SUSI's rules surrounding applicants' financial dependence.
Currently, all applicants under the age of 23 are considered to be relying on their parents for financial support, while legal affidavits are not currently accepted by SUSI as proof of an applicant's estrangement from their parents.
"We've seen cases of ISSU members who are not living with their parents", Fanning said. "There are a variety of personal reasons for this estrangement, something that people might not want to go into."
"But the fact of the matter is that people might not have that stream of communication with their parents or with their grandparents, and could be completely isolated from their family but still classed as a dependent candidate", she added.
Fitzpatrick added: "A lot of these cases are overturned when they are appealed [through the SUSI appeals board], but that has left students in a severe difficult situation for an extended period of time in terms of financial support and being able to access education."
Phillip Connolly, the grants processing manager for SUSI, was also present at the meeting. In response to Fitzpatrick and Canning's proposals, he said that "the guidelines are issued to SUSI on an annual basis … [they] aren't for us to change".
Referring to SUSI's use of Google Maps to determine whether a student qualifies for an adjacent or non-adjacent grant, which several committee members criticised, he said that "the shortest, most direct route is what we're obliged to put in place".