Colum McCann asks a lot of questions. Small wonder: the internationally renowned author isn't exactly on home turf at a medical conference. But this, it quickly becomes clear, is no ordinary medical conference – it's DotMD, and it's a celebration of curiosity, culture and science, taking place in NUI Galway. To an audience of healthcare experts, McCann asks: "Can we stop being entirely prescriptive and become more descriptive?"
His question captures the message at the heart of the DotMD conference. The two-day festival, which has been described as the "Electric Picnic of medical conferences", is really about bringing together medicine and the arts – two disciplines traditionally worlds apart.
In his speech at the conference, McCann strikes a good tone – he says doctors, in his experience, have sometimes had almost magical powers. "They were able to cure by listening", he says, adding that the best doctors he's encountered are the ones that talked to him, not at him.
ADVERTISEMENT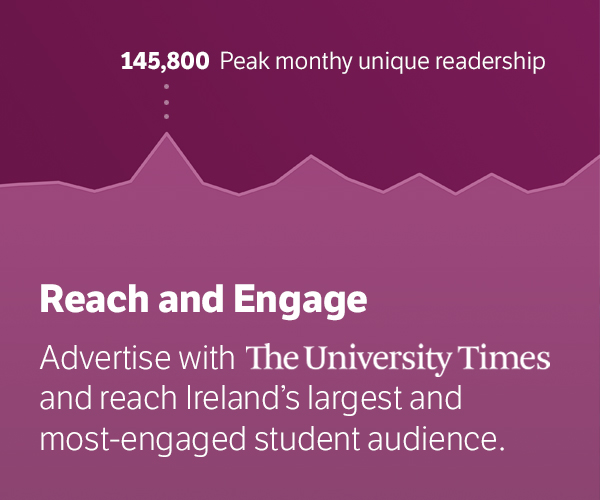 It might seem strange: an author up on stage telling doctors how best to do their job. But this, it appears, is the beauty of DotMD. Medics and artists alike attend, to hear real-life stories about medicine and think about what lies in the realm of the imagination.
Over the course of the weekend, the audience hears stories of patients refusing treatment, living on the streets and struggling with mental-health diagnoses – and one about a doctor who became a patient with a stage-four cancer diagnosis. It's a collection of artistic and scientific minds, and the effect is powerful.
Everyone, somewhat unsurprisingly, has a different experience with medicine and the people who deliver it. Irish Book Award winning writer Sinéad Gleeson reads extracts of her book, Constellations, which details her journey from being diagnosed with leukaemia through to her experience with Ireland's healthcare systems. Gleeson tells The University Times that conferences like DotMD are positive because they highlight beyond doubt the importance of stories, and storytelling, to healthcare: "Medicine might feel it doesn't have anything to learn from reading made-up stories or essays about wounds or blood or any of those things, but it does, because it allows you to immerse yourself in other people's experiences."
Storytelling's importance stretches across the conference – and not just in the realm of books and writing. Musician Una Keane has the crowd enthralled with a blend of oration and musical performance, using a piano, a typewriter and recordings of birdsong and children's laughter – all accompanied by video footage including excerpts from documentary The Man of Arran. Keane draws parallels between the improvisation that's so central to her performance and the uncertainty that confronts many doctors every day in the variability of their workload. Uncertainty, she adds, "is embracing and having the courage to step into the unknown".
Indeed, for many this conference is the unknown – a very different approach to medicine than the norm. But most of the doctors who speak buy into its ethos. Dr Ronan Collins, an associate professor in medical gerontology and a Trinity graduate, tells the audience with infectious humour that storytelling is part of his daily work life. "I've met famous politicians, famous artists, famous musicians", he says. "As a geriatrician, they all come to you eventually."
But human opinion is a spectrum, and some are more guarded about the advantages of storytelling.
Anthony O'Connor, a consultant gastroenterologist at Tallaght University Hospital and a Trinity graduate, tells The University Times that "we've got to be careful about how we use stories. We heard a lot today that stories are more powerful than facts and that's true. No more than we have to interpret data with caution, we have to interpret stories with caution." O'Connor says medical students should read memoirs, to learn how to interpret stories in the real world.
Creativity is still a dominant theme, emphasised by artists and medics, and those who straddle the divide. Ian Williams, a physician and comic artist, curates an exhibition of graphic medicine. Graphic medicine, he tells The University Times, is a "phenomenon": "I'm a great advocate of incorporating humanities into medical education. People should have a very broad base of understanding and I think if you study humanities, it broadens your outlook on things and changes the way you practice." Williams describes graphic medicine as "the interface between the medium of comics and the discourse of healthcare", and advocates for the implementation in Ireland and the UK of courses, like those offered in the US, that emphasise the importance of life experience for those hoping to be doctors.
It's clear William means what he says: he uses comics as a therapeutic intervention for patients such as those suffering from PTSD.
But if the conference is full of bright ideas, there's also a recognition that it's equally important to make them happen. Alice Kirby, a physician and healthcare strategy expert, discusses "the process of translating ideas into reality" in terms of allowing creativity and imagination to inform – and perhaps even fix – the way we do medicine going into the future. "We keep trying to 'optimise' a system that is broken", Kirby says, referencing the accessibility of modern technology as a model for medicine to follow in a bid to get back to what's important – the patients: "We need a healthcare design that is so well-integrated that we can get back to being human."
If there's a message for medicine, then, it's that making changes one patient at a time is more realistic and effective than aiming for wholesale changes to the structures of medicine. For doctors, it's the individual stories that stay with them, as O'Connor emphasises, telling a powerful story about a patient he kept a promise with.
Listening to such stories of doctors and patients, and doctors becoming patients, it becomes almost impossible to deny the centrality of creativity to the administration and the execution of healthcare. To be a doctor is to be exposed to the most vulnerable, beautiful and often frightening moments of modern humanity. Many of those at the DotMD conference believe that confronting these experiences without an appreciation for the complexities of human experience is to make medicine a much poorer discipline.