Student protests are taking place at Dundalk Institute of Technology (DKIT) after a decision was made by the college to hold their graduation ceremony in the local arts centre and not on campus as in previous years.
Students and staff yesterday gathered outside the office of DKIT President Michael Mulvey, after the institute moved its graduation ceremony off campus for the first time in DKIT's 48-year history.
In a press statement, Dundalk IT Students' Union (DKITSU) President Glenn McCourt said that the decision was causing "damage to the fabric of the DkIT community".
ADVERTISEMENT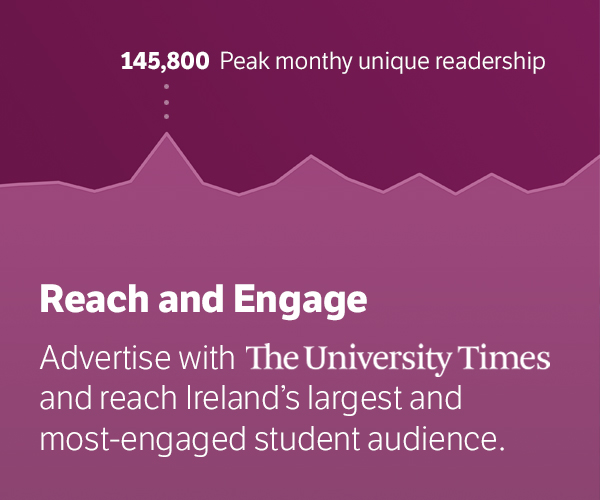 "Over many years the main value of Graduation has been the opportunity of students from all backgrounds alongside their Parents, Family and Friends to meet staff in a place where their education took place", he said. "The town hall is not the venue where our education has taken place."
"The decision to move graduation to an external venue was not, is not, supported by the DkIT community", he added.
The ceremony was originally moved from the DKIT campus to St Patrick's Cathedral in Dundalk, but the institute sought an alternative location after students objected to holding the graduation in a religious venue.
Earlier this week, the Argus, a local Dundalk newspaper, reported that students were planning to boycott the ceremonies.
Speaking to the Argus, DKIT president Dr Michael Mulvey said that the college was "delighted to bring the celebration to the heart of the community".
"We are pleased to support our town centres and to work with our local businesses to ensure that they too are part of the event", he said.
McCourt said that "the issue is not with which external venue, its our opposition to any external venue".
"We want to bring Graduation home to where it belongs DkIT."
A press statement from staff in DKIT said they were "deeply disappointed that there was absolutely no consultation with any members of our community; not students, not lecturing staff, not administration or support staff".
"While this unilateral decision and its blasé announcement might indicate a lack of understanding, perhaps indifference, to the Institute's communal culture, the TUI regard it as yet another example of the autocratic management style of the current Presidency", the statement said.
"The distain [sic] shown towards the customary practices of consultation and consent of students and staff regarding decisions is increasingly frustrating for the members of our community."
"Consequently, TUI members support fully our SU colleagues in their opposition to the President's unilateral decision, which is creating discord throughout the DkIT community, most especially with regard to this, our most important day of ceremony and celebration."
By the time students and staff were made aware of the change, the alternative venue, An Táin Arts Centre, which has a capacity for 350 people, had already been booked.