Higher education has been allocated €74 million by the government through the National Training Fund, as well as €60 million through the new Human Capital Initiative, in a budget that did not directly address core funding to the sector.
In a budget address that focused mainly on Brexit and its effects, Minister for Finance Paschal Donohoe did not mention higher education's core funding, instead delivering funding through a previously announced 0.1 per cent increase to the National Training Fund.
The allocation falls well short of the €117-million funding increase called for by the Irish Universities Association (IUA) in its pre-budget submission, and does not meet the €600 million identified by the 2016 Cassells report as a necessary investment by 2021 in order to safeguard universities' future.
ADVERTISEMENT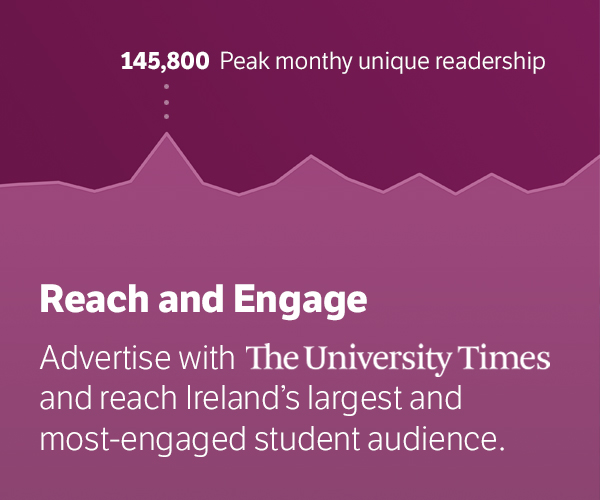 It also fails to meet the demands of the Union of Students in Ireland (USI).
Speaking to The University Times after the budget, USI President Lorna Fitzpatrick said the budget was an "absolute disgrace" in terms of higher education.
"The message", she said, "is that we won't forget about it. The students won't forget about it".
In its pre-budget submission, USI repeated its call for an investment of €1.26 billion in higher education by 2030, and demanded that the government reduce the student contribution charge – at €3,000, the second-highest in the EU – by at least €500 per student.
Despite repeated calls from within higher education for increased funding, and warnings that student numbers may fall if it doesn't come, the government did not address the crisis in core funding in higher education.
In September, IUA director general Jim Miley told the Oireachtas Committee for Budgetary Oversight that there is now "unanimous support" for increased government investment in higher education among universities, students and leaders in employment.
Last week, Hugh Brady, the former president of University College Dublin (UCD) said that the government has continued to "sit on its hands" in the face of the Cassells report and has failed to "grasp the nettle of tuition fees or loans".
Brady, who is now president of the University of Bristol, said that "the state of Ireland's higher education and research system should be viewed as a national crisis".
Last week, speaking on RTÉ Radio 1, Provost Patrick Prendergast warned that Trinity may be forced to cut the number of Irish students coming to the College by five per cent per year over the next five years in order to reduce its student–staff ratio.
Prendergast told Seán O'Rourke that Trinity's recent 44-place fall in the Times Higher Education rankings – the highest of any university in Europe – "comes down to money in good measure", in arguably his most full-throated attack yet on government underfunding in higher education.
Prendergast rejected the idea that an increase in fees is unfeasible for the government due to its potential unpopularity. "I don't accept politicians putting their hands up", he said, and arguing that they cannot increase fees.
He also criticised the government's approach to funding Irish research, which he said is "short-sighted" in its prioritising of industry-led research.
He said Ireland is not funding the kind of research that improves universities' reputation in the long run.
---
Robert Quinn and Cormac Watson also contributed reporting to this piece.