Trinity's libraries are currently carrying out a €350,000 project that will see over half a million books fitted with new microchips in a bid to improve security and allow staff to track them more easily.
The library will also replace its Fastlane kiosks, which allow students to borrow and return books themselves, and instal new security panels at its entrances, as part of a raft of upgrades scheduled for this year.
The tagging project, due to be completed in January, is the first in a series of upgrades for the Berkeley, Lecky, Ussher, Hamilton and John Stearne Medical libraries, which collectively house around 550,000 books.
ADVERTISEMENT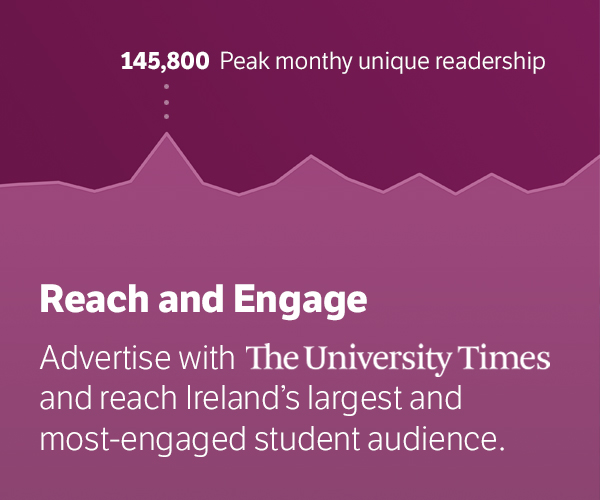 The books will be fitted with microchips, using a system called radio frequency ID, which will allow staff to track them more easily when large volumes of books are being moved around the libraries, or if the books go missing.
Speaking to The University Times, Peter Dudley, the sub-librarian for reading room services and space and readers' services, said the new microchips will "allow us to do more interesting things with the collections, which will benefit everyone when we get the system in".
"It also means we can just track the movement of our collections better ourselves", he said. "When we do moves [of book collections], we can keep track of things, because it's a huge collection and it's quite a complex operation."
Replacing the Fastlane kiosks – which Dudley said are reaching the end of their shelf life – will take place once the tagging project is completed, along with the new security panels.
Radio frequency ID will improve the security on collections, expand the range of self-service options available to library users and improve the user experience of borrowing and returning library materials.
These upgrades, Dudley said, will allow the libraries to "do more within internal spaces and give people new options with how they kind of interact with materials".
The second phase of the project may include the introduction of a self-service area for short-loan books, alongside the current counter service.
All short-loan books currently must be returned to the counter 15 minutes before the library closes.
"Theoretically, people could pick their books up after the counters are closed", Dudley said. "[It] gives the readers in the library more flexibility."
"We are a legal deposit library", he added, "so we do have a duty of care to the collections that we take in through the legal deposit".
"This stuff is like an archive for future generations, so we have to think one hundred or two hundred years into the future, and that's partly why we're improving our security generally", he said.
"It's not just the security, it'll improve the user experience. It'll make it easier to borrow materials and just a more pleasant experience."
Last year, the library's system for borrowing and renewing books from Trinity's library underwent an extensive overhaul in a bid to make library books more accessible for students.
Undergraduate students can now borrow up to 10 general lending books at a time, for a period of four weeks before renewal. Undergraduate borrowing rights were previously limited to a maximum of four books at once, with a loan period of one week.
Trinity's libraries were the subject of criticism earlier this year after the College's restructured academic calendar led to assessment week falling directly after Easter weekend, when the libraries traditionally do not open.
The libraries did open at the later time of 11am, by which time crowds of over a hundred students had gathered outside the entrance to the Berkeley, resulting in a scramble for seats that one students described as "scary and impossible to get out of".
Students also took to social media to express their frustration at the Book of Kells remaining open for its usual hours on the same weekend.