Northern Ireland's students' union, NUS–USI, has hailed the impact of student activism after the "historic" extension of abortion rights and same-sex marriage to Northern Ireland today amid a Stormont that failed to reconvene by the deadline set by Westminster in July.
In a statement released earlier today, NUS–USI President Robert Murtagh said: "Today is a truly historic day, one which is the result of years of grassroots activism which students have been at the heart of."
The Northern Assembly sat for the first time in over 1,000 days today, but the last-minute attempt by the DUP to block the impending legislation failed, as the election of a new speaker, which requires cross-community support, was boycotted by Sinn Féin and the SDLP.
ADVERTISEMENT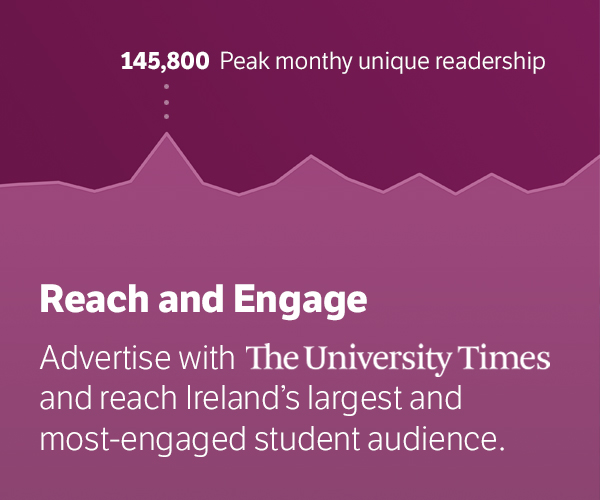 This means that, as of midnight tonight, abortion will be decriminalised and same-sex marriage will be legal, putting an end to Victorian-era legislation.
Before now, Northern Ireland had one of the world's most restrictive abortion laws, preventing it in all cases except for when the pregnant person's life was in danger.
Students have been key in the fight for marriage equality abortion rights. In August, Trinity College Dublin Students' Union (TCDSU) sent a delegation of students to Belfast Pride, and did the same for September's Rally for Choice.
In an email statement to The University Times in July, TCDSU President Laura Beston wrote: "Pressure must be put on the government to put an end to the discrimination of those who are affected under the current laws regards marriage equality and abortion."
The Northern Assembly voted in favour of same-sex marriage in 2015, but the legislation was blocked by the DUP.
"I am extremely grateful to every single student who helped us in changing public opinion and driving NI towards a fairer and more just future for all of us", said Lucas Eli Finch, NUS–USI's LGBT+ Officer.
Speaking this afternoon, Sinn Féin deputy leader Michelle O'Neill welcomed the change. "I wish that the DUP and others put as much creativity into actually trying to make powersharing work as they have done today in an attempt to deny people their rights", she said.
DUP leader Arlene Foster said her party "will do everything in our conscience to protect the lives of the unborn".
Today's events are the latest in a difficult few days the DUP, after the party accused UK Prime Minister of reneging on a number of promises he'd made to the party over Brexit.
There was an almost blanket ban on abortion in the Republic of Ireland until the country voted to repeal the eighth amendment in May 2018. TCDSU spent over €20,000 campaigning for repeal.