Slavery is a word often framed in the past tense. But as Nazi-flag-wielding white supremacists march in Charlottesville and British politicians talk longingly about their once-vast empire, it is clear that slavery continues to shape society today.
The tendrils of slavery's legacy even extend to universities, places usually known for being bastions of liberalism and tolerance. This hard truth has sparked considerable outrage and debate on college campuses, particularly in America, and many students and academics have begun to grapple with the question: what is our link to slavery, and what can we do about it?
Three years ago, the University of Glasgow commissioned an academic study to uncover the extent of its links with slavery. The study revealed that in the 18th and 19th centuries the Scottish slave trade endowed the university – known for its abolitionist credentials – with between £16.7 million and £198 million.
ADVERTISEMENT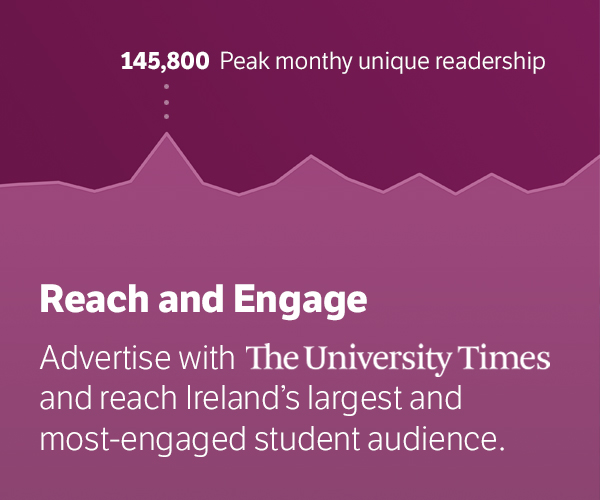 Speaking to The University Times about the university's tainted past, Peter Aitchison, Glasgow University's director of communications and public affairs, says that shirking responsibility wasn't an option: "We can't change the past, but nor should we shy away from the past. We can't necessarily atone, but we can recognise."
Partly in response to students' feedback, the university launched a programme of reparative justice. Funded mainly by research grants, the university – alongside the University of the West Indies – is co-founding the Glasgow–Caribbean Centre for Development Research, costing an estimated £20 million.
The centre's research will cover a range of topics, from chronic disease epidemiology to the high incidence of diabetes in the Afro-Caribbean population, which can be traced back to colonialism.
We can't change the past, but nor should we shy away from the past. We can't necessarily atone, but we can recognise
Aitchison is most looking forward to working jointly with the University of the West Indies in "a genuinely collaborative effort". He favours "something which is tangible, concrete and long-lasting" over pursuing the route of single-use reparations.
University College London is carrying out a similar project, establishing the Centre for the Studies of the Legacies of British Slave-ownership. Following the Slavery Abolition Act of 1833 that freed more than 800,000 enslaved Africans in the Caribbean, South Africa and Canada, the British government, instead of compensating the former slaves, reimbursed former slave owners to the tune of £20 million (about £16 billion today). This compensation was the initial focus of the research centre.
The centre has expanded significantly since then and now charts slave ownership, and has created a state-of-the-art online database containing information about slave-owners and their estates in the 18th and 19th centuries.
Keith McClelland, the centre's acting Director, tells The University Times that he hopes the centre's research has "shifted the debate about the consequences of slavery for Britain", particularly by "increasing pressure" on Britain to confront its colonial past.
While Britain's empire and its universities may have benefitted from slavery, its colonial roots were not as firmly embedded in the slave trade as other countries and their universities – most notably the US. After all, slave owners' money is why many American universities exist.
It is only in recent years, however, that US universities have looked inward to uncover the extent of the slave-generated profits. In September 2016, the President of Georgetown University, John DeGioia, announced that descendants of the 272 enslaved people owned by the Maryland Province of the Jesuits would receive preferential admission consideration, and, this year, the university's students voted in favour of paying reparations to the descendants of those enslaved people.
Slave owners' money is why many American universities exist
Another US third-level institution, the Episcopal Virginia Theological Seminary, announced this month that it has established a $1.7-million fund to provide reparations for the descendants of slaves. The seminary's links to slavery are particularly bleak: some of its founders were slave owners, it didn't admit its first black student until 1951 and slave labour was used on the campus itself.
Speaking to The University Times, Joseph Thompson, assistant professor of race and ethnicity studies and director of multicultural ministries at the seminary, explains that "gradually, with the reviving conversation about reparations in society in general, it came to be something that was considered and felt to be an important step [to take]".
Thompson says that the seminary grappled with "how to address the history of inequality and oppression that has existed at the seminary and in American society in general" – settling on reparations and a formal apology issued by the dean and president.
Many venerable colleges and universities in the States have launched research projects to understand their institutions' ties with slavery – including Harvard University, Georgetown University, Columbia University and Brown University – and many more have initiated discussions about reparations.
Universities are increasingly opening themselves up to scrutiny and looking for ways to make up for their pasts
Questions also remain about how appropriate reparations are as a form of redress and whether they should be adopted at a federal level rather than by individual third-level institutions. Some argue that the compensation universities can offer is just a drop in the ocean: descendants of slaves deserve subsidised healthcare or more accessible higher-education routes. These suggestions are now entering the realms of discussion in American politics.
In January 2019 a Congressional bill, HR 40 – aptly named for the infamous Lincolnian promise of "40 acres" and a mule to freed slaves who received no compensation – was re-introduced. The bill would establish a commission dedicated to studying the enduring effects of slavery and recommend remedies.
Though the bill was first introduced in 1989, a national conversation about reparations – facilitated in part by the Democratic 2020 presidential candidate debates and a now-famous cover story by Ta-Nehisi Coates in the Atlantic – has garnered unprecedented support for it this time round.
Reparations payment, however, is not the only approach that universities have adopted to confront the entrenched structural barriers built by slavery and colonialism.
Student activists have led the way in removing slave-era symbols from campuses – in particular, symbols of the confederacy. In 2015, Princeton University's masters of the residential colleges changed their titles to "head of college". The Harvard Law School removed its shield in 2016 because it was based on the family crest of an 18th-century Caribbean plantation-owning family of Isaac Royall Jr.
Universities are increasingly opening themselves up to scrutiny and looking for ways to make up for their pasts – whether by rehabilitation and restitution for the descendants of slaves, commemorations, third-level scholarship funds or research grants. Respect doesn't cost anything but, in this case, repentance does.