The Union of Students in Ireland (USI) has today attacked a new Oireachtas report on direct provision, arguing it does not do enough for students seeking asylum when it comes to access to third-level education.
In an open letter addressed to members of the Oireachtas Committee on Justice and Equality, USI expressed its "supreme disappointment" at what it describes as the report's lack of thought for third-level students in direct provision.
Signed by USI President Lorna Fitzpatrick and Vice-President for Equality and Citizenship Megan Reilly, the letter points to the 11 higher education organisations that made submissions to the committee on the issue.
ADVERTISEMENT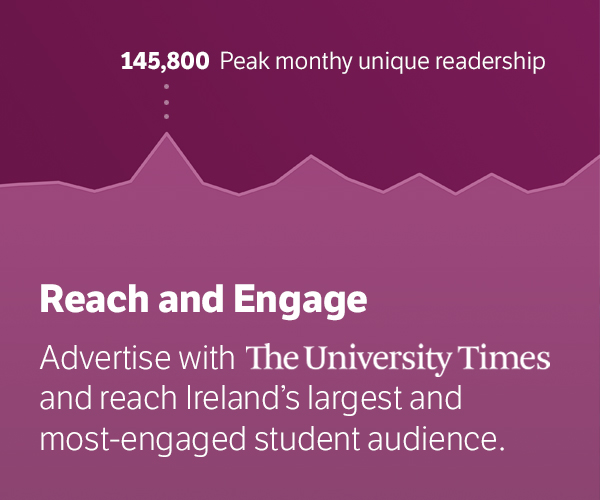 USI, the letter adds, is "extremely disappointed and disheartened" that "access to third level for asylum seekers has been forgotten", flagging fees and restrictions on grants as two "significant barriers" standing between asylum seekers and third-level education.
Reilly and Fitzpatrick also criticised the lack "of formal Government recognition for the Institutions of Sanctuary Programme" – an issue they wrote has created "a steady slew of deportation orders issued to students who are studying under sanctuary programmes".
The Oireachtas report, published yesterday, made a number of recommendations to change the direct provision system – largely centred on the removal of private corporations from operational positions within the system, and the general improvement of living standards in direct provision centres.
Reilly and Fitzpatrick wrote: "While we recognise the committee's work, and welcome recommendations to move away from institutional accommodation settings, move away from private companies profiting from Direct Provision, and provide more supports to asylum seekers, we must express our supreme disappointment at the complete lack of recommendations around third level education."
"With that in mind", the letter reads, "we request that the Committee reconsider the issues facing those trying to access education and make a further recommendation to this effect to the Department".
"We understand that this is an unusual request but we feel if this is not addressed now, people will continue to be locked out of accessing education."
For students and universities, access to education has become an increasingly relevant topic in recent times. Six of the country's third-level institutes have now obtained University of Sanctuary status for efforts made to include asylum seekers and refugees.
Trinity is not a designated University of Sanctuary, but has made efforts in recent times to become more accessible to asylum seekers. In April 2019, the College approved four scholarships per year for asylum seekers, months after College indicated that it would be open to finding new routes for these students.
In recent months, Dublin City University (DCU) students protested after the government issued a deportation order to Mehwish Saqib, a third-year student of early childhood education studying under the University of Sanctuary scheme.
Just a year earlier, DCU students were forced to mount similar protests after Shepherd Machaya, then a second-year student of management of information technology and information systems, was also issued with a deportation order.