For Pete St John, the bottom line of everything will always be a song.
On the day I meet him, he wears a faded blue Trinity jumper beneath an unzipped Puma tracksuit jacket. I don't notice it until an hour into our conversation at Beaumont House, the pub where I meet the legendary songwriter for lunch. I soon come to understand, though, the relationship that has existed between Pete St John and Trinity for over half a century, the chip it has left on his shoulder and the preordained role I've unwittingly stepped into as his long-awaited link to our "holiest of holy" university.
St John has a story ready, one that begins before I was born, and one that will, he's hoping, outlast him. I enter the interview wanting to ask St John about his life, specifically about a pivotal moment in his life, and to hear the details surrounding that. I'm hoping he'll talk about the songs he wrote – classic, timeless folks songs like "The Fields of Athenry" and "Dublin In The Rare Auld Times" – and the soil from which such exalted songs could grow.
ADVERTISEMENT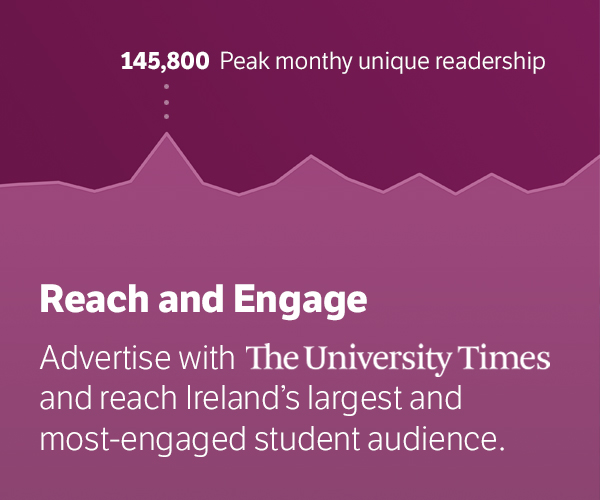 This is not what St John wants to discuss with me. He comes with ideas, and knows exactly what he wants to say.
"It would come to a stage where we'd become friends over the short while", St John tells me by way of introduction to his strange and compelling world. For St John, this is not an interview at all, I realise slowly, but a meeting of minds. Later on he reminds me that I am not writing a piece about him, that this is most certainly not a feature about the elusive and brilliant songwriter Pete St John. Rather, this piece, he insists, is about us – about this decisive moment of connectivity in which we both become a conduit for something larger. (What that something is, I don't yet understand.)
I took all of the interest that I had in writing and I compressed it into song-writing. And it worked. I mean, 'Fields of Athenry' is just ridiculous, it's a kind of calling card for me. 'Dublin In The Rare Auld Times', same thing
St John tells me briefly about how he opened a few companies as an electrician in Dublin when he was in his mid-40s. He casually notes that he once fell 30 ft off a roof on a construction site, damaging himself to an ambiguous degree, and forcing him to sell the businesses and become Pete St John. He explains this all very matter-of-factly – he may as well be explaining how to put butter on toast. I ask him if it was this event which changed everything, the pivotal moment in his life. "Well, yeah, it might've changed the path", he replies to me simply, "but that's not what I'm interested in with you".
The order of things feels important for an article, building a chronological timeline of the life of a lyrical legend, but this is not how St John intended for his story to be told. Linear is not Pete St John's way. And the circular nature of his story, the way he dips in and out of the past and present, the way he returns to some ideas again and again, but leaves others intentionally unsaid, evokes the eccentricity of his genius.
"I would like to engage you in my next pivotal moment", St John says. "So what I'm gonna do is I'm going to induct you into a programme, and it's going to be my next, maybe my final, pivotal moment … it's something that's ongoing, something that has kineticism, has movement, and will involve you, and all those bloody students in Trinity."
After this unanticipated prelude, St John is quiet for a few moments. It is a great effort to contain myself – to not fill the silence with explanatory babble, or more tangential questions – during the pauses between question and answer, answer and further explanation. St John speaks when he has something to say, and the pauses seem as indispensable as each deliberate word.
He continues: "There's a thing called Dream Time … where you take the real world and you kind of push it to one side, so you can get a bit of clarity into your thinking."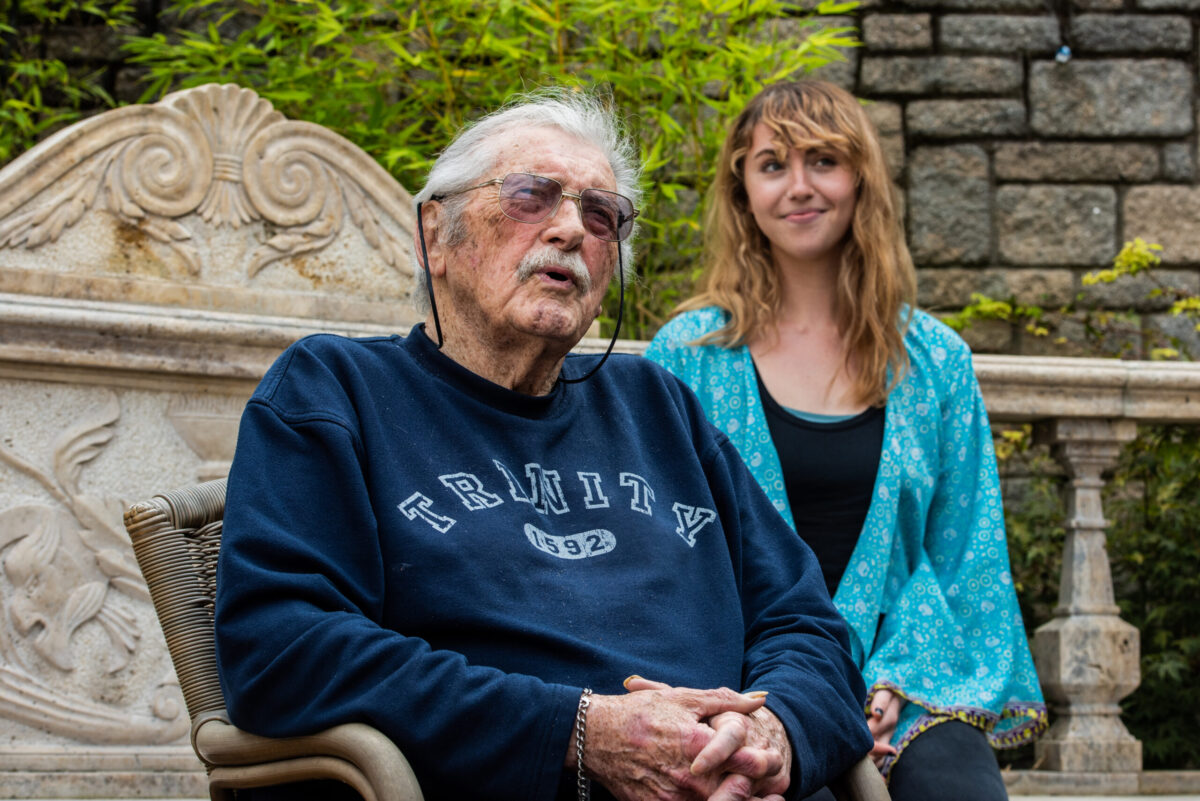 In Dream Time, St John tells me, there is a cult which is dominated by a woman of his imagination. Tara Tansey is her name, she is the princess of the Western Isles, and she visits St John from time to time.
"I write about her nearly everyday", he says, and I can confirm he does, now that St John is my friend on Facebook. Here St John posts daily musings, anecdotes from the places he goes during Dream Time, most of which include his muse Tara Tansey.
"It's a way of escaping the real world", he explains. "So I want to induct you into that cult." At this point St John pulls a green scarf from a backpack he's brought along, and hands it to me wordlessly. It has the name "Tara Tansey" inscribed in yellow cursive lettering at both ends, with his own name in the middle, along with the words "Ireland Ram-Dee-Da 1916".
"See what a crazy world you've walked into?", he grins.
This is just the beginning.
How do you decide who to induct into your cult? I ask, trying to gauge how flattered I ought to be.
"I don't decide it, Tara Tansey decided it", St John says earnestly. His friend Jim chimes in, laughing: "You're on tape here, you know that?"
St John just smiles, undeterred.
"But I want you to know what you're getting into, because outside this mythical world I frequent quite a bit, there's also a very serious side in real life."
In a very short time I'm going to be yesterday's man. But I'm not today, I haven't given up yet
Now that I'm part of the club, he can at last explain to me this "programme" into which I have just been mysteriously inducted. The most important thing, he notes repeatedly throughout our time together, is that, "there's always a bottom line that's as solid as that" – he knocks heartily on the wooden tabletop –"and what it happens to be is a song".
Having always loved the craft of writing, St John once believed he would be a novelist. However, as the nation is well aware, it was in the more abbreviated format of a song that he found his stride as a writer.
"I took all of the interest that I had in writing and I compressed it into song-writing. And it worked. I mean, 'Fields of Athenry' is just ridiculous, it's a kind of calling card for me. 'Dublin in the Rare Auld Times', same thing", St John says.
People come to the table to greet St John – he is a longtime regular of the pub, and a beloved one at that. The table where he always sits, in an enclosed room towards the back of the pub, has a little placard that reads "RESERVED FOR PETE ST JOHN". He proudly introduces me to each acquaintance who stops by. I notice slightly later that in the glass display case above his head sits a collector's edition bottle of single-malt whiskey, the label of which reads: "Dublin In The Rare Auld Times."
Then it's back to his task, which is explaining how all of these disparate details come together, and how I am included in this strange coalition of things.
"If you wanna be a writer", he says, "there are two things you've gotta have: you've gotta have the wit and the confidence to be a writer. Not an easy profession".
St John repeats this to me at least five times during our lunch: wit and confidence. Sometimes he spells out wit – W-I-T – as if to punctuate further the importance of this part of the equation for being a writer. There are phrases like this which St John scatters across conversation over and over, returning to them like the chorus of a song.
There is another pause before the conversation takes a right turn, and we are on what feels like a separate trajectory entirely. "And then, a long, long time ago, I got very concerned about climate change."
This is the "bottom line" of St John's message. I gape, waiting for explanation, knowing that any question I ask will likely be met with the wave of his hand.
St John continues: "Climate change is happening all the time, and we should've been looking after it. So while we were tied up and kind of feckless during this pandemic, we should've been preparing ourselves for what's going on in climate change because we're going to have to face it one way or another, whether we like it or not."
He is gradually building up to something. If this shift from Tara Tansey and "The Fields of Athenry" to the very real and pressing issue of climate change seems abrupt to you, hold tight. At this point St John rifles through his backpack, pulling from it a thick binder filled with pages and pages of laminated documents. The process is slow – his hands tremble slightly. He is in no hurry to get where he is going. Opening the binder, he points out a photo in one of the laminated sheaths. "These are my two sons", he says, beaming. It is a clear, recent picture of St John flanked by two tall middle-aged men, smiling. He stares at it a moment before continuing to turn the pages.
The rest of the articles and documents in the binder are about "the song", he tells me, though he is tight-lipped about saying more. When he comes upon the page he is looking for, he starts to speak again.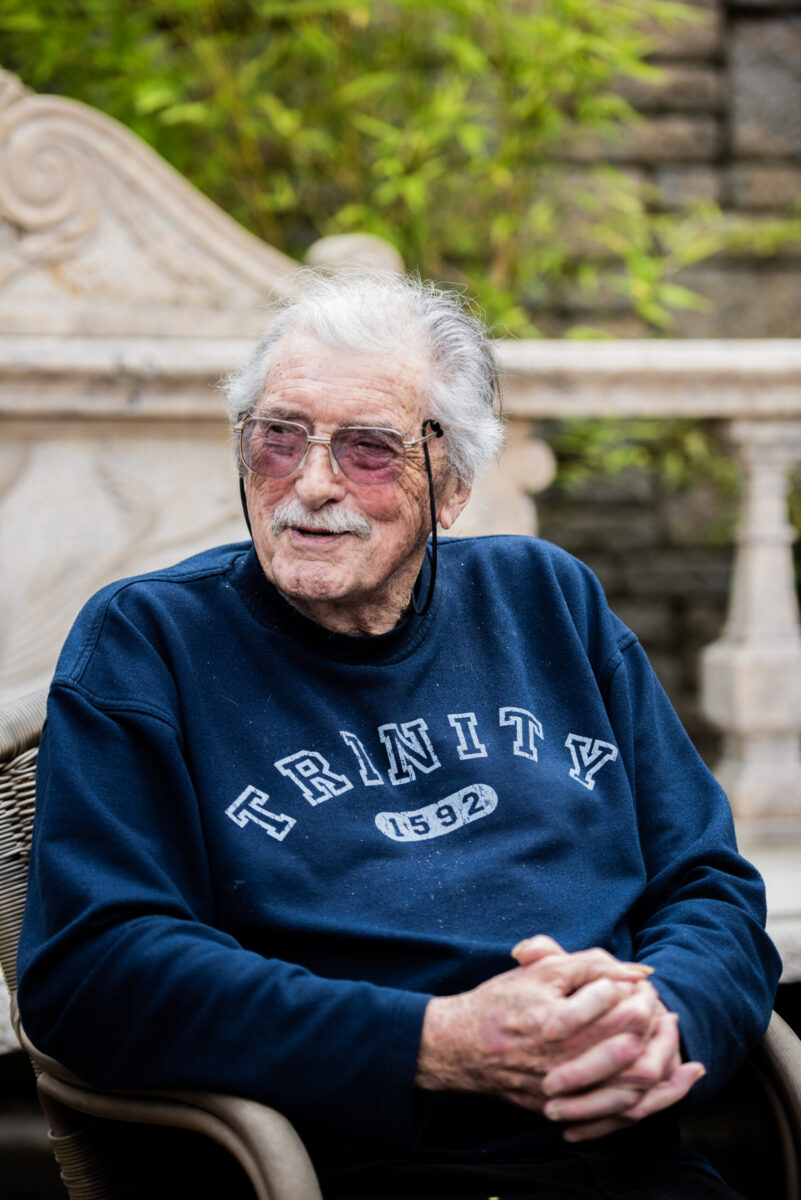 "So I decided what I would like to do is I would like to write the international anthem for climate change", he says, as if this is one of the more mundane aspirations he's had in his lifetime. Naturally, I await further clarification.
St John explains that in order to do this, he needed to secure the endorsement of a series of important people. He started with the number one person in Ireland. Without telling me who, St John unclips a laminated page from his binder, hands it to me, and says, "Strike one. Read it, and think about it."
It is a letter from President Michael D Higgins, dated June of 2019, praising Pete St John for his song "Waltzing on Borrowed Time" – evidently, the title of his aforementioned international anthem for climate change – after he had performed it during a presidential gala for over 800 important guests. It is quiet while I read over this document, trying to take it in, to understand the context for all of this with so little explanation thus far.
"So I went up in front of these 800 people, and I sat up on the stool, 88 years of age, and I sang the bloody song myself", he says, chuckling. "You've read what happened. Standing ovation, everybody was delighted." It's true – the video exists on YouTube. I watch it later, after meeting the man himself.
St John does not forget to add that he has been friends with the president for over 40 years – the first eminent name drop of many over the course of our lunch, painting a picture of St John's Dublin as one rich with hallowed Irish figures. Later he breezily tells me he used to work alongside literary giant Brendan Behan in their late teens, when Behan was a painter and St John was an electrician. He also tells me he rubbed shoulders with J P Donleavy, an American Trinity alumnus who wrote "The Gingerman", and that he remains close friends with Joe Duffy, Irish broadcaster and long-standing presenter for RTÉ.
After securing the president of Ireland's endorsement for his ode to climate change, St John went on to acquire support from organisations and NGOs around the world.
"I'm saying, 'listen lads, I have the international anthem … as soon as I get the right body of people that have endorsed this song, then I'll go to the Irish government, the Department of Foreign Affairs, and we'll ask for €1 million to promote the song internationally. Okay? Sound reasonable?'"
I have lost track of what sounds reasonable in the idiosyncratic world of Pete St John. I find myself nodding along, nodding because the story clearly isn't over and I don't know where it's headed.
He tells me the next step was to attach the song title "Waltzing on Borrowed Time" to a public organisation or event. Any of the earnings from the song will have to go to a charity, he says. St John's song ultimately provided the theme for an event hosted by a charity organisation called Aid From the Republic of Ireland.
"So now I had the endorsement of the president of Ireland, and I also had a charity I could work with. And along comes the virus, which has slowed everything down. But it's not going away, so I have to keep 'Waltzing on Borrowed Time' in action", St John says. Here is that movement and kineticism he mentioned before.
St John has musical contacts around the world, and tells me the song is in motion through these various forces in various places. A major contact in Australia has "tested it and they're ready to go" with an organisation and a singer of their own, and it's the same in Canada.
Essentially the goal is to have performers in different countries around the world learn and record their own version of the song, partnering with an environmental organisation at the same time.
The next part in the story is where I come in. He crinkles his face in disgust to show his initial reaction to receiving a call from the editor of a magazine at Trinity. "Trinity, that fuckin' place has annoyed me all my life."
Spiteful of its waning prestige, regretful for never having attended the university himself, St John's fascination with the "holiest of Holies", as he refers to it, started when he was a teenager. He worked as an apprentice for an electrician in Dublin, knowing Trinity was out of the question for a slew of reasons, before moving to America for the next 20 years with his wife, Sue.
They raised their two sons in the states only to move back to Ireland for the boys' college education, which, upon St John's insistence, was at Trinity.
St John had been looking for a university with a solid choir group to get behind his international anthem. He explains: "Unfortunately because of the virus, I'm a bit held up, but at that time I was not thinking about the student body at Trinity – I was thinking about the student body up in DCU. But when you came along, it opened another door to Trinity."
I'm saying, 'listen lads, I have the international anthem … as soon as I get the right body of people that have endorsed this song, then I'll go to the Irish government, the Department of Foreign Affairs, and we'll ask for €1 million to promote the song internationally. Okay? Sound reasonable?
Trinity: the place he had always yearned to study, where his sons had gone because he could not. It came full circle, I say to St John. He shakes his head, laughing. I get the sense that a lot of things in his life have come full circle, or have happened with the help of some intangible magic.
I ask St John when he wrote "Waltzing on Borrowed Time" so I can better understand the timeline of events. He evidently does not appreciate this question – he sees that it is a tactical attempt to find a through-line for writing the piece. I remember that he and I are meant to be friends now, and when I dutifully play the role of interviewer instead, he is put off. After all, this is not a feature about Pete St John. It is about us.
Nonetheless, he hands me another slip of paper, dated 1997. It is a letter from the Irish government in response to St John's request for funding.
"So the Irish government was actually giving me a couple of thousand dollars to promote 'Waltzing on Borrowed Time' back in 1997. I haven't given up on it, have I? It's now 2020, and I'm almost there."
St John's story builds like a crescendo over the course of our lunch. He repeats phrases with lyrical forethought, returning to them like sacred scripture. At once, I come away feeling I know this person well after that long and winding discourse, but also that I do not know anything about him at all. This is, in fact, exactly what St John wants.
"I don't wake up in the morning and think, 'I'm Pete St John', like I'm some national treasure, that's not what I'm thinking. On the day, I'm thinking about today. I don't see myself through the other person's perception of me. So that's why I usually don't meet people … I like people to maintain the myth. 'Pete St John? I've never met him, I think he's in China, or he's dead', or something like that. It's best for me to stay that way", he says. "But fortunately, I have a great team … and Tara Tansey. As long as I have Tara Tansey to whisper to me at different times about different things, I'm gonna be okay, really."
He laughs cryptically, like it is all a great cosmic joke anyway, and I get the sense he is on a different wavelength, seeing and hearing and sensing things outside of time and space, things which I cannot yet begin to understand. Certainly the ethereal existence of Tara Tansey is proof of this but, so too is our funny, fledgling friendship.
I try to ask St John personal questions. I try to get a better idea of who this man is, and the timeline of events that have constituted his fantastical life – but he simply refuses my efforts. The bottom line is, after all, a song.
"You don't need to write about me. Nothing more can be said about me. I'm a minor songwriter in Ireland, that's what I am", St John says. "In a very short time I'm going to be yesterday's man. But I'm not today, I haven't given up yet."