As we enter into a second lockdown in the face of the cold and dark winter months, we must seek out art which calls upon the solidarity and perseverance shown in Ireland back in mid-March. Earlier this month, RTÉ launched Illuminations – an arts project for which 20 artists produced creative responses to their experiences of lockdown.
The collection features a wide variety of art pieces, ranging from poems to photography, spoken word, illustrations and essays. Poet, fabulist and founder of the P(l)ay It Forward Fellowships Nidhi Zak / Aria Eipe is featured in the project with her poem "Everything Flows". Her poetry has appeared in several publications including Banshee, The Irish Times and The Stinging Fly.
"Everything Flows" is a beautifully haunting piece, which ponders the circle of life and the acceptance of death, inspired by the Barrie Cooke painting "Megaceros Hibernicus". Anxieties surrounding an unknown sickness has brought a heightened awareness of mortality to many during this pandemic. "Everything Flows" seems to capture this with intensity in its four short stanzas. The line "death is little but a long / sleep beneath our feet" is particularly startling – it is both a beautiful romanticisation of death and a stark reminder of its inevitability.
ADVERTISEMENT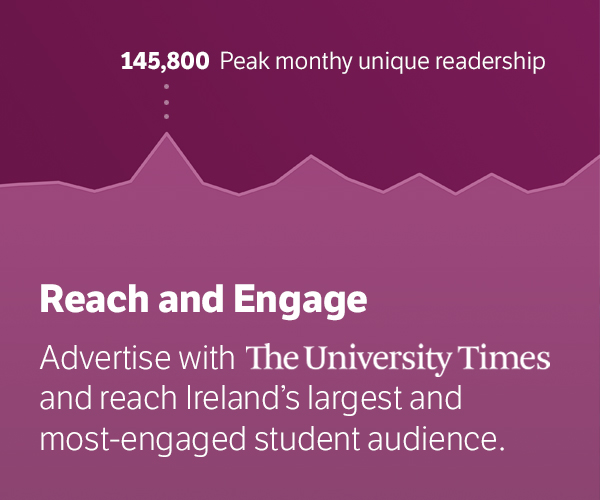 Another remarkable piece is the essay "Necessary Journeys" by Niamh Campbell. Having grown up in Dublin, Campbell has a PhD in English from King's College London and her writings have appeared in many literary journals, including The Dublin Review, Stinging Fly and Banshee. Her essay is about Tarot reading, which she wanted to write about as it "follows a wheel of progression that echoes most narratives of life", but is generally dismissed as "frivolously feminine". Campbell's piece echoes the intense loneliness and isolation of lockdown, and the frustration that built within most of us due to the lack of structure, routine or enjoyment in life.
Campbell describes shuffling the deck of Tarot cards "in search of a reason to get out of bed", looking for some sort of guidance as to what the uncertain future, and a life that had been suspended in time, might hold. For Campbell, there was "nothing to do to relax except walk" through Phoenix Park, where she reflects on an instance from years before when she walked the same trail, suffering from great personal stress. Years later, she finds herself in the same position, albeit under vastly different circumstances. This essay reflects beautifully on the passage of time and the all-consuming nature of personal suffering, which goes in cycles, taking over our lives in the future just as it did in the past.
As well as literary pieces, the collection features many wonderful visual works, such as Conor Merriman's illustration "Together". Merriman is a freelance art director based in Dublin, with a BA in Visual Communication from the National College of Art and Design. His illustration is a captivating, arboraceous landscape, full of foliage and earthy tones. The vast array of brightly coloured trees and flowers surround two smaller figures on bikes, faces painted with shy smiles.
The subject of the painting is a socially distanced cycle between Merriman and his boyfriend after six weeks spent apart in self-isolation. Merriman describes the feelings of joy and relief he felt at such a small, inconsequential event, and how it made him hopeful that "the future will be filled with beauty and connection once again". "Together" reminds us how easy it is to become entrenched in the demands of daily life, and how lockdown reminded us of our capability to find happiness and light in the smallest of joys.
These are only three of the many breathtaking pieces that the Illuminations collection has to offer. Through these RTÉ commissions, Irish artists effectively and poignantly captured the complex experience of lockdown and the myriad of feelings and perspectives that came with it. The ever-expanding Illuminations collection is available to view on the RTÉ website until mid-December, where you can find more essays, spoken word pieces, visual art and photography, along with more information about the artists involved.