Laboratory classes for third-year microbiology students have been moved online for the rest of the semester.
An email sent to students on October 15th, signed by third-year microbiology coordinator Ursula Bond, said that "the decision was made to reduce exposure to SARS-CoV-2 and for the safety of staff, students and the wider society", citing increasing community transmission of the coronavirus and the new level-four restrictions for Cavan, Donegal and Monaghan as reasons for the move to online teaching.
The laboratory experiments will now be recorded and the data will be given to students to work with as part of their assessment.
ADVERTISEMENT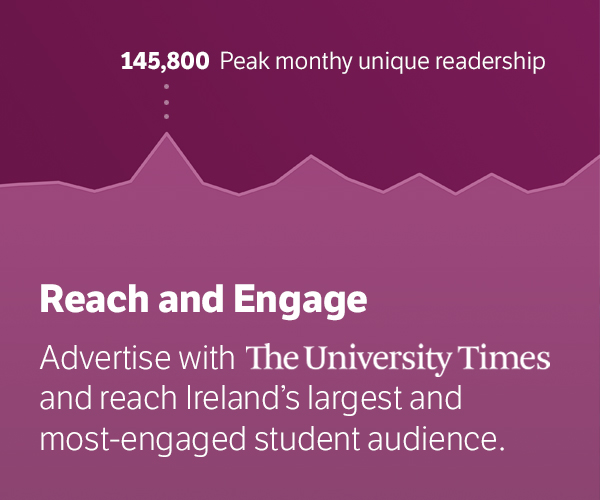 Speaking to The University Times, Mairéad O'Toole, a third-year microbiology student, said that the teaching staff were "really aware that some students were travelling from outside of Dublin into Dublin to go to their lab".
"So they were really worried they were coming from counties that were in level four."
Earlier this month, this newspaper reported that many Trinity students opted to commute to Dublin from as far away as Sligo and Cork for their limited contact hours this semester instead of finding Dublin accommodation.
Travel for education is allowed under level-three and level-four restrictions. However, it can also pose significant health risks both for the travelling student and those they may come in contact with while travelling, in college or when back home.
"I think everyone in the class was disappointed, but it's understandable," said O'Toole. "Because If you're going to trust anyone when it comes to infectious disease, I suppose you have to trust the microbiologists."
O'Toole added that the looming possibility of the country entering level-five lockdown meant that their labs likely would have been cancelled anyway, and that moving online now may be an easier transition.
The cancellation of the in-person third-year microbiology labs raises the question of how students that rely on hands-on lab teaching will fare if restrictions tighten further and more in-person teaching has to be moved online.
"I'm a little bit worried about how it's going to affect my education," remarked O'Toole. "I think we'll still be able to learn, but I think it will negatively impact us."
The email concluded: "It is with deep regret that we have had to make this decision but I hope you will understand that the health and safety of our staff and students must be paramount in all our activities in the Microbiology Department."
On September 18th, College announced that all classes apart from those which must be delivered in person would be moved online due to Dublin entering level-three restrictions.
The Faculty of Arts, Humanities and Social Sciences were the most affected, while in-person teaching for Health Science and Engineering, Mathematics and Science students continued as planned at that time.
In an email to all students, signed by Provost Patrick Prendergast, Vice-Provost Jürgen Barkhoff and Chair of the Resumption of Teaching Working Group Áine Kelly, College said that the in-person science teaching would continue "either because it is laboratory, practical or other teaching requiring physical presence or because it is required for professional accreditation".