There have been "constructive conversations" in College about the name of the Berkeley Library, but Trinity currently has no plan to rename the library.
In an email statement to The University Times, Tom Molloy, Trinity's director of public affairs and communications, said: "Like many other institutions, the university is reflecting on its history and is addressing race and ethnicity to ensure the university is a place that is welcoming to all."
"It is in that context and the appropriateness or otherwise of Berkeley as [the] name for a prominent library has arisen", he added. "Addressing issues relating to race and ethnicity will take time and self-examination, and a careful and respectful dialogue among the college community."
ADVERTISEMENT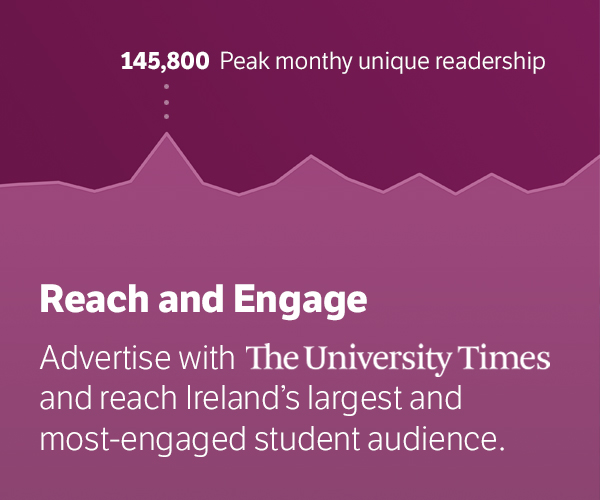 The discussion about renaming the Berkeley Library has arisen due to the fact that the 18th century philosopher owned slaves.
George Berkeley himself was an Anglican bishop as well as being a noted philosopher. He received his undergraduate degree from Trinity in 1704 and completed his postgraduate degree in 1707.
Berkeley travelled widely and sought to establish a plantation in Bermuda, for which he purchased four slaves while in Rhode Island.
The discussion comes at a time when Trinity's Equality Office has begun preparing an Inclusive Curriculum Project this year to reflect the "increasingly diverse" student population of the College.
The project's main goals will be to create an accessible curriculum for undergraduates and postgraduates to ensure all students see themselves reflected in curricula and to increase their engagement with it. The project also aims to equip students with skills that will "contribute positively and work in a diverse, global environment".
Meanwhile, last week Trinity announced that it has hired Dr Philomena Mullen as an assistant professor responsible for leading a new Black Studies module.
An email sent last week, signed by Provost Patrick Prendergast and Associate Vice Provost for Equality, Diversity and Inclusion Prof Clodagh Brook told staff and students that "Dr Mullen will bring her lived experience, advocacy and research to the role".
College earlier this year decided to launch a Black Studies module as a Trinity Elective in response to a College-wide campaign earlier this year for the introduction of such a module – following the killing of George Floyd in May.
The email also stated: "We are following up on our email of 5th June in which we expressed our horror at the racial injustice made visible by the killing of George Floyd."
"At that point, we renewed our own institutional commitment to addressing race and ethnicity, continuing to put resources, energy and time to ensuring Trinity a place that is welcoming to all, one where all members of our community can thrive."
The Berkeley Library was opened in 1967 by then-President Eamon De Valera, and is seen as a prime example of brutalist architecture.
The library was designed by Paul Koralek – who died earlier this year aged 86. Koralek was commissioned to design the Berkeley aged 28, with the construction of the building marking a new era for Trinity as the library collections became accessible to a significantly wider range of readers.