The coronavirus era has been more than disobliging for live music, but musicians and the people who support them have proven their tenacity again and again. All of a sudden, local scenes across the country have been given a stage like no other. The tide is turning for music coverage and performance, especially for smaller and often more neglected music communities. Nothing is more emblematic of this than Waterford City's BuskAid.
The busking festival is helmed by third-year history student Tadhg Williams, in between writing music of his own or cramming for Christmas assessments. BuskAid has been a Déise fixture in the county's music scene and the local community for five years. Using the tradition of busking to raise money for homelessness charities, Williams found inspiration in his own adolescence performing on the streets.
Speaking with The University Times, Williams explains, "When you're busking on the streets you become very familiar with public space, and the people who occupy it." He recalls that through people-watching, the sheer scale of the homelessness problem in Waterford became very apparent to him: "I always tell people that when you're busking, you're sharing the streets with the people who live on it". Describing this experience as "humbling", it became very clear to Williams that his privilege was abundant – after a long day outside he could return home comfortably, while the people around him could not.
ADVERTISEMENT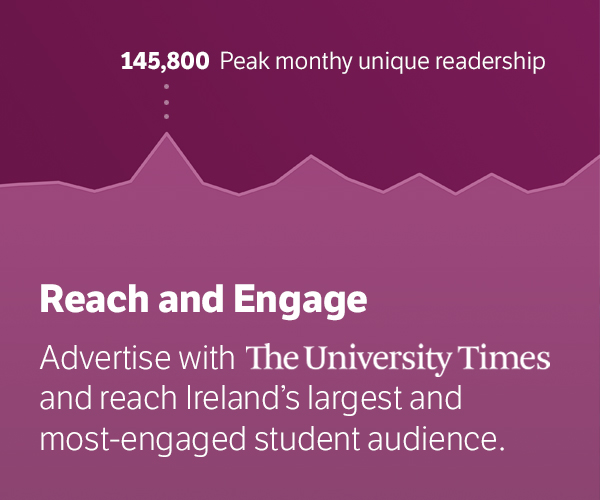 He initially planned BuskAid to be a day-long operation with some friends. After a day of performing they would buy sandwiches and bottled water with their earnings and hand them out to rough sleepers. But after weeks of planning and discussions with local musicians and organisers, the event became more sophisticated than Wiliams could ever imagine.
"In about three weeks, it was after turning into this massive campaign. We were standing in a HQ on the day with a jumper with a Buskaid logo on the front." Williams explains, "It just kind of blew up a little bit". In their first year they raised €3,700 for their chosen charity, Tinteán Housing Association, a Waterford-based effort that provides support and accommodation for women and families in homelessness.
As founder of the initiative, Williams consults with Waterford musicians young and old. The diversity of the group is beyond impressive and indicative of the community of strength they have culminated. With local businesses providing food and drink to performers, and the end-of-day group busk with all the performers and members of the public, it reinforces a sense of unity that is sobering and humbling: "It sounds a bit backwards, as it's an event for charity, but it's also a true celebration of community in Waterford."
With so many events occurring online this year, Williams does fear that the community aspect may get lost in translation. Despite being outdoors, he felt that holding an event of this scale was irresponsible for members of the public, but especially the volunteers and performers. "We didn't exactly want musicians sputtering all over the general public" he half-jokes. "It's the fifth year of BuskAid, so I think we've earned the right to say that we're pretty cool", he asserts, heralding that this year will be a celebration of community, but also of undying hope.
"Although we won't all be gathered in the one place singing the one song", Williams says, "we're going to fill the Waterford internet with music". The initiative has received coverage from the likes of Hot Press and GoldenPlec, and is building momentum: "We're definitely starting to make our way out into the [Irish] music stratosphere a little bit more."
But most significantly, a noticeable amount of interest has been seen on Trinity's campus this year. Williams is thrilled by this: "Random people from all over the country that just happen to be gathered in this one community in Dublin, that are expressing an interest in BuskAid. It's pretty cool."
Williams has remained completely humble in his charitable and musical pursuits, while honing a massive sense of Déise pride for his endeavours in the capital. By bringing BuskAid to Trinity it reveals the versatility of musicians, the dexterity of organisers, the fandom of listeners, and how anyone can ultimately get involved.
Alongside the #5kForBuskAid and #BuskFromYourBedroom challenges, Williams has organised three events for Christmas week. Today they teamed up with writer and director Steven Stubbs to do a special BuskAid Variety Prizecast live on Facebook. On December 22nd BuskAid will take over the Jordan's American Bar Facebook page for a live session. The line up will culminate with BuskAid Live on December 23rd – a telethon-style event showcasing the best of Waterford artists.
For more information, follow BuskAid on Facebook, Twitter and Instagram.