While many of us grappled with online learning in September, one cohort of Trinity students faced a completely new set of challenges and uncertainties upon the outbreak of coronavirus – the Dual BA program with Columbia University.
It is fair to say that these students – who spend the first two years of their degree in Trinity, and the latter two in Columbia – have drawn the short straw. Things seemed to come to a head in July of this year, when the US Immigration and Customs Enforcement (ICE) appeared to be set on banning international students from entering the US if all of their course teaching was to be online.
This ruling was met with sharp criticism from colleges across the US, including Columbia University. The university's president Lee C. Bollinger denounced the federal policy, highlighting "punitive immigration policies" that "severely disrupt and cause enormous harm to the lives of international students who are part of our Columbia family".
ADVERTISEMENT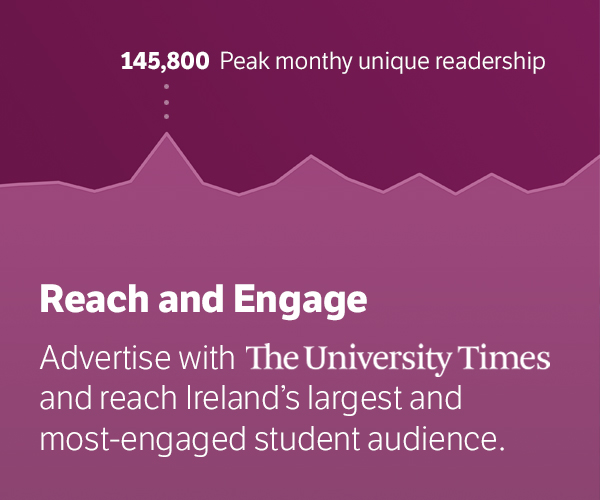 In the following week, ICE issued a policy reversal – a relief for international students due to make their way to the US to study in the following months. However, the challenge that persisted for many of these students is whether it is even safe for them to make their way to America to study in light of the coronavirus pandemic.
The US is one of the worst-hit countries by a long stretch. The startling number of cases and continued downplaying of the seriousness of coronavirus by outgoing President Donald Trump has given rise to an air of caution for many students due to study there – Irish students in the Dual BA program among them.
I would rather be in New York if it's safe enough – it doesn't have to be perfectly safe – the main worry right now is the visa and actually being able to go and being safe in general
One of these was Jane Loughman, a third-year English Studies student who was due to head to New York in September to start her two-year stint in Columbia. Loughman, however, decided that she will not be heading to New York, at least until 2021.
Speaking to The University Times in September, she highlighted how Columbia has kept in contact with her throughout the lockdown: "Although, obviously, we were in second year and in Trinity, they offered help to some students."
Loughman's classes remained online, and she described how she still had to complete the core classes for the degree's different requirements. Having already completed some of them during her time at Trinity, she managed to fulfil her science requirement by taking Columbia's "The Science of Psychology" module.
Loughman explained that this opportunity came about when Columbia moved their summer classes online, giving her the chance to study a module and gain an insight into Columbia's teaching style: "I was planning on doing it before, but I thought I should have some credits done for them."
Speaking about the uncertainty facing her travels to New York in January 2021, Loughman said that she "would go to the States if it were safe enough to go so that there wouldn't be a risk of me being sent home". She realised that the ever-changing situation of coronavirus cases is something that needs to be taken into account: "I would rather be in New York if it's safe enough – it doesn't have to be perfectly safe – the main worry right now is the visa and actually being able to go and being safe in general."
"The main pushback is the amount of cases in America", she adds.
Another Irish student in a similar situation was Rosa Geoghegan, a third-year European Studies student hailing from Dublin. Speaking to The University Times as the term approached, she underlined how unpredictable the situation was: "This is unprecedented times – not just for us but also for the whole Columbia administration. So it's hard for them to email us telling us what's going on and what's going to happen when they don't even know themselves."
The main pushback is the amount of cases in America
It is clear there are a lot of push and pull factors to take into consideration when making such a big move. Assessing the situation that she and her fellow dual BA students face, Geoghegan remarked: "There are always going to be health concerns regarding coronavirus but I do think it's something we are going to have to live with now. Of course, when moving from Dublin to New York there's always going to be a greater risk."
Geoghegan revealed that she received mandatory surveys from Columbia's Dean of General Studies, aimed at gauging what students' main benefits and drawbacks were. Talking about these surveys and communication she received from Columbia, Geoghegan said: "I do think they want to hear what we have to say and how we feel about things."
In an email statement to The University Times Niamh Burke, an Associate Director in Partnerships and Mobility at Trinity's Global Relations Office, detailed that Columbia University was "offering online courses so students are not required to present in person. Students on this programme will be supported by both Trinity and Columbia University as always."
Burke added that currently "there are a small number of Trinity students undertaking an international experience at Trinity's trusted university partners in the US this semester. We are and will remain in close contact with them throughout their experience".
The Dual BA program is not the only aspect of Trinity's partnership with Columbia that has been affected by the pandemic – research between the two institutions has also had to adapt. In an email statement to The University Times in September, Jane Ohlmeyer, Erasmus Smith's Professor of Modern History, pointed out that "the pandemic will impact on the face to face research collaborations, but a lot can be done virtually".
Ohlmeyer highlighted that there can be challenges to relationship building when research is carried out online – and indeed, questions remain regarding how students will be able to get to know each other and their professor when modules are carried out online.
Yet Ohlmeyer remained hopeful, detailing a previous success story of collaboration carried out during the pandemic: "Back in June the Trinity Long Room Hub and the Heyman Centre for the Humanities ran a very successful series on 'Democracy in an Age of Pandemic'. We can and will do more of this sort of thing."
Furthermore, Ohlmeyer believes that a high standard of research can "absolutely" be maintained at this time, as she details how her work is aided through her "regular contact with my research collaborators in New York/Columbia via Zoom".
September was an incredibly tough time for Dual BA students – and things in America have escalated since then. Colleges have been rocked by the coronavirus – the New York Times has reported 397,000 cases on campuses as of December 11th. Now 3,000 students in Columbia University are battling problems with tuition costs, financial aid and labour rights with a possible tuition strike next semester.
Students faced a year of total uncertainty in September and in Columbia University that uncertainty has continued since.