How long will it take you to get home at the end of term? A three-hour train ride to Wexford? A squashed 30 minutes in the back of your parents car? Or maybe a quick hop over to London to spend Christmas with your family in the UK? Spare a thought for the international students, for whom the coronavirus has made travelling home so much more complicated.
I live in Hong Kong, which has some of the most strict anti-coronavirus measures in the world. After flying to London, doing my pre-flight coronavirus test in Heathrow Airport, and sitting on a plane for 12 hours, I then had to spend another six hours in Hong Kong airport, waiting for the result of my second coronavirus test.
I was excited to be going home, but the trip was laced with an unshakeable anxiety which permeated the entire journey. My face must have let it slip, as I picked up my coronavirus test result at Heathrow Airport, the lady behind the counter quickly reassured me that it was negative, commenting that I looked nervous.
ADVERTISEMENT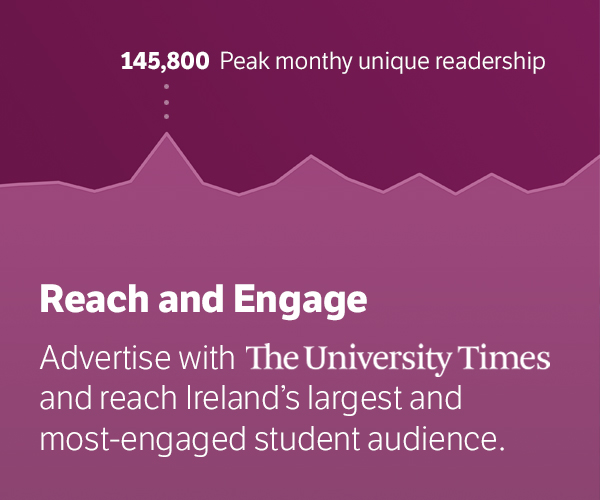 Upon landing in Hong Kong, we had to show our paperwork to multiple staff and I was fitted with the government tracking bracelet that I had to wear on my wrist and linked to my mobile phone to show my location. Then I was instructed to watch a video on how to gargle and spit up enough phlegm to satisfy the coronavirus testers.
After that, we were directed to a plastic table and chair, reminiscent of an examination room, to wait for the coronavirus test result. I waited six hours at the airport after landing, but many passengers spend up to 14 hours there, on yoga mats and even pop-up tents that they bring along. This squeaky clean, uncomfortable ordeal was ameliorated by seeing my parents at the MTR station and briefly feeling the warm December breeze on my skin. My parents then drove me to my pick of seasoned prison, a hotel 10 minutes drive away from home.
My parents then drove me to my pick of seasoned prison, a hotel 10 minutes drive away from home
When I first walked into the hotel room, I have to admit, I felt close to tears and wondered how I would be able to live completely on my own in this small space for 14 days. It was a standard-sized hotel room. I could walk from one side of the room to the other in less than 10 paces. There wasn't even a desk – my parents had to drop off a foldable one. My desk faced a big window which overlooked mountains punctuated by pockets of skyscrapers. I often saw the kite, a local bird of prey, and watched with a dreamy languor as it swooped near my window. Its freedom was enviable.
Everything in the day to day sphere – like pulling an outfit together and walking outside to grab a coffee, whittling away the time cooking meals in the kitchen back in Halls – was a distant memory. In isolation, I had increments of hours and minutes to fill and time drags. Part of the way I grappled with this is to keep my mind occupied, but it was often at the expense of any productivity. I felt no surprise as a notification springs up to tell me that the hours spent on my phone had doubled. Social media apps hungrily consumed huge blocks of my time, attention and energy.
Though as a side effect, day-to-day achievements became more simple, less adorned. Finishing a zoom call or putting the rubbish outside my door made me feel entitled to binge watch an entire season of The Crown. The outside world and the quarantine world coalesce in idiosyncratic ways – such as a socially distanced (an understatement) hangout I had with my friend on the seventh day.
This consisted of me looking down from my window on the 16th floor and talking over the phone as she stood on the road below. In addition, my parents dropped off the homemade Chinese food I intensely missed in Dublin, char siu (local barbecued pork), squid in oyster sauce, beef and Chinese radish.
I often saw the kite, a local bird of prey, and watched with a dreamy languor as it swooped near my window. Its freedom was enviable
I have to admit, it was not the unbearable psychological test I had anticipated. My room was filled with light and I didn't feel asphyxiated by the lack of fresh air – the unremitting blast of 21 degrees Celsius air conditioning is more than enough. In fact, it almost felt like a decadent retreat – I had lots of time for my hobbies, few obligations and an opportunity to re-center myself. It was important that I felt like I was taking control of the situation, rather than letting it overwhelm me. I decided on day one to abandon the masochistic habit I had formed in Dublin of taking the birds chirping as a sign I should go to bed. Instead, I kept a mostly consistent and normal sleeping schedule, which I found helped me stay sane.
The compulsory two-week quarantine is one part of Hong Kong's anti-coronavirus policy. The government quickly closed the borders to non-residents and implemented an efficient system of track and trace. As a result Hong Kong has had relatively few cases of Covid – usually single or double digits per day and only 133 deaths. Is this a compelling example for the rest of the world on how to handle a pandemic successfully?
For a while, I couldn't decide if I should come home for Christmas or not. But seeing the blue autumnal skies through my window, and the glittering skyscrapers framed by verdant mountains, I feel assured that I've done the right thing. It's good to be home.