Despite the turbulence of 2020, there has been an auspicious rise in releases from the Irish music scene. Back in July, Cian Sweeney released On A Different Page, the debut EP under his 1000 Beasts pseudonym. Sweeney started operating under this moniker after extensive touring as a session musician for a variety of acts, including the RTÉ Concert Orchestra.
For Sweeney's 1000 Beasts projects, the Cork native recruits a variety of music artists, or "beasts", to feature on tracks he has been working on. Since collaboration is integral to 1000 Beasts, the guest appearances often result in an eclectic range of genres and tones on the tracks.
In conversation with The University Times, Sweeney describes this recent EP as the first definitive example of his intended vision. "On A Different Page was about finding my feet in a little way", he explains, "and the next cycle is almost like a development on that – kind of realising what I liked and didn't like from On A Different Page and what direction I want to take it in."
ADVERTISEMENT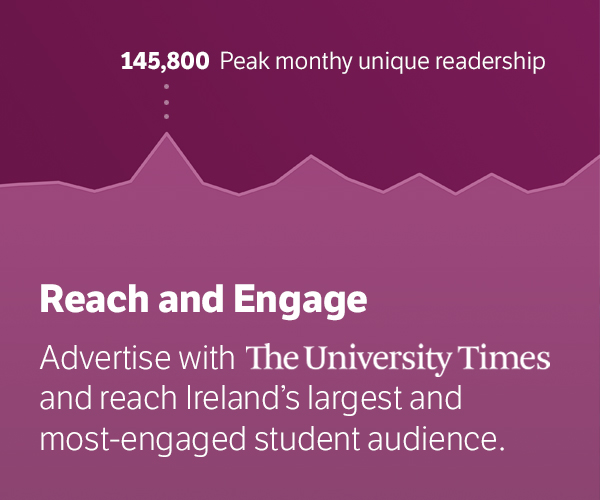 While 1000 Beasts has been a figure in the Irish music scene for the best part of four years, the lead up the EP saw Sweeney employ a new method of songwriting. He would send out a selection of his beats to prospective collaborators, allowing each of them to select a rudimentary track that they connected with, and the two artists would begin building the song together from there.
If you're going into the room with a total stranger from scratch, then everybody's very polite – and you won't make great art when you're polite
Sweeney praises this method, saying: "It takes the pressure off when you meet up, especially if it's someone you don't know very well, because you both know what you're working on." He prefers this way of working, he tells me, "because I feel like if you're going into the room with a total stranger from scratch, then everybody's very polite – and you won't make great art when you're polite".
This recent shift in his creative process has allowed Sweeney to craft his own distinct style, ensuring that he isn't compromising the 1000 Beasts sound for the sake of a featured artist. "I've done sessions with really brilliant people, and if I had released them they would have done very well because the artist I was working with was very big – but it just wasn't right", he recalls. "So, that's where having a beats playlist is just so important."
Despite his summer release, Sweeney has since maintained an admirably steady release schedule. The producer claims to have an entire new EP ready to go, alongside consistent work on remixes, including a reworking of Elaine Malone's poignant 2018 track, "You", which was released last month. Reflecting on his intense schedule, Sweeney stresses the importance of staying active in today's economy of short-attention-span music streaming.
In light of such devotion to meticulous scheduling, the majority of tracks from On A Different Page saw their own individual releases before the official EP drop. Having earned an enviable reputation for professionally-shot videos, the stage was set for Sweeney to curate another string of impressive visual accompaniments for these new singles.
If I could release every three or four weeks in 2021, I would be more than happy to do that
Beckoning the start of a new creative cycle, Sweeney edited the video for "Is This Love?" himself. As the only track on the release that does not feature an external vocalist, the song stands as a personal highlight for the artist: "I'm very proud of the instrumental stuff because I find it much harder to make it consistent without a vocalist, and to maintain people's attention."
While "Is This Love?" enjoyed a professional shoot, the remainder of Sweeney's music video plans had to be shelved due to coronavirus restrictions. Sweeney nevertheless made the best of a flawed situation by filming accompanying videos for the remaining tracks from his home studio, interspersed with footage of the featured artists performing their vocals from home.
This arrangement saw Sweeney take on the role of video editor again, allowing for more experimentation in how the visuals were presented. Describing one particular video, he recalls that: "Lenii was in LA at the time, so she sent me stuff and there was some B-roll added on – which was great, it made it more human."
True to form, Sweeney released the videos in quick succession: "When you're a small indie artist like me, you've got to take every advertising opportunity you can – so I just keep releasing." He says that he plans to maintain this same pace into the future, optimistically adding: "If I could release every three or four weeks in 2021, I would be more than happy to do that."
On A Different Page and "You (1000 Beasts Remix)" are both available on all major streaming platforms now.