In November, it was announced that Harry Styles would grace the cover of Vogue's December issue in the magazine's first male solo cover. The cover image shows Styles adorned in an astounding Gucci Autumn/Winter 2020 periwinkle lace dress. In adjacent images, Styles is dressed in a variety of kilts, petticoats and tuxedo jackets and a look by Harris Reed that paired a suit with a hoop skirt – clearly alluding to the juxtaposition between the expression of masculinity and femininity through clothing.
The cover prompted a Twitter storm – people were calling Styles emasculated and weak, while conservative commentator Candace Owens even called to "bring back manly men".
It is no surprise that fashion and politics have crossed paths yet again. But why does queerness and gender fluidity shown in fashion always elicit such vicious reactions online? The question of what constitutes a "manly man" is brought into question repeatedly, stuffing men into rigid moustache-growing and gym-lad hypermasculine boxes, preventing them from embracing emotions, expressing themselves and exploring their gender identity. A frenzy occurs when a man wears a dress on a magazine, and still we wonder how hypermasculinity is constantly perpetuated? Our society is rife with these harmful mentalities that breed toxic masculinity and not a day goes by that we don't indulge it.
ADVERTISEMENT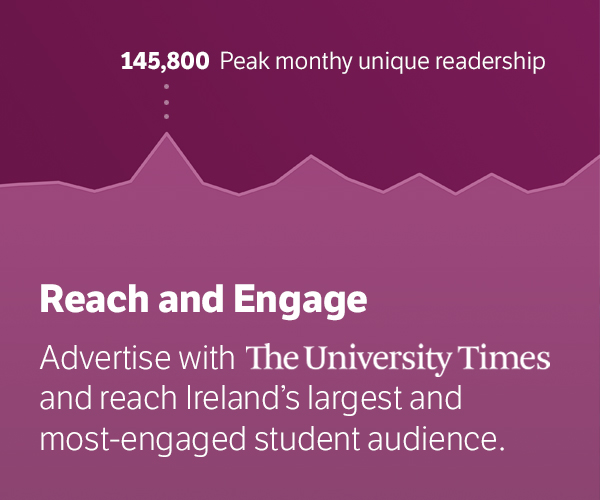 The Trinity community is an active participant in the annual Movember event and last year was no different. In late October, we saw a Trinity Movember Instagram page set up, @movembertcd, which made face coverings with the Movember logo that were sold to raise funds for the charity. Persistent posts from the Trinity College Dublin Students' Union also followed highlighting the importance of men's health and encouraging participation.
My question is this: why is it that we avidly support men's mental health, until said man decides that they want to embrace the sides of themselves that enjoy dresses or painting their fingernails and wearing make-up?
Of course, the overwhelming majority of feedback was positive. Many praised Styles for being comfortable in his sexuality and for making history. The styling and scenery was classic Styles – fun and cheeky with a little bit of sex appeal. The rest of the editorial spread followed suit in, what one might call, a fashion wonderland of kilts, tailoring and prints that did nothing but affirm the fact that the 1970s are well on their way back into style.
I have to wonder, however, if we'll ever see a time when a man's clothing choice is not something to be marvelled at, and alternative styles are just accepted as the norm. When can it not be an issue?
I cannot in good faith write about Styles's fashion statement however, without acknowledging the people who paved the way for him. The queer community and the LGBTQ+ community as a whole are to thank for the pioneering movements that made milestones like this Vogue cover possible. Artists like David Bowie who was known for his experimental gender-fluid style, or Prince, the musical icon who carried himself with such grace and elegance, and Billy Porter, who is a queer icon and the embodiment of camp in fashion and persona. Harry was not the first man to don a dress by any means, and with society slowly but surely changing, it is hoped that he will not be the last.
Vogue is taking steps in the right direction by leading the fashion industry in a more radical and political way, but we must acknowledge that as long as men wearing dresses is a topic for debate, the fight for men's freedom of expression is unresolved. Whether it be encouraging and supporting gender-fluid fashion, checking up on all of the men in your life or taking part in Movember every year, every action counts.